Marie Lichtenberg on Being Jewelry's 'It Girl' in 2023
Senior Editor Ashley Davis interviewed the Parisian stylist turned jewelry designer on her cult favorite jewelry collection.
There is no dearth of rising talent in fine jewelry design now. Jewelry lovers are spoiled for choice when it comes to unique points of view in an ever-evolving medium. 
There's been an undeniable buzz around Marie Lichtenberg. The Parisian designer entered the scene in 2019 with a unique signature—
a locket based on an antique family heirloom
. 
She infused the piece with whimsy and individuality, utilizing engraved patterns, diamonds and colored gemstones, enamels, and text for a contemporary twist.
Several lockets were
strung on bright thread
, rather than a gold chain, expertly fusing the high/low approach that belies Lichtenberg's history as a fashion stylist.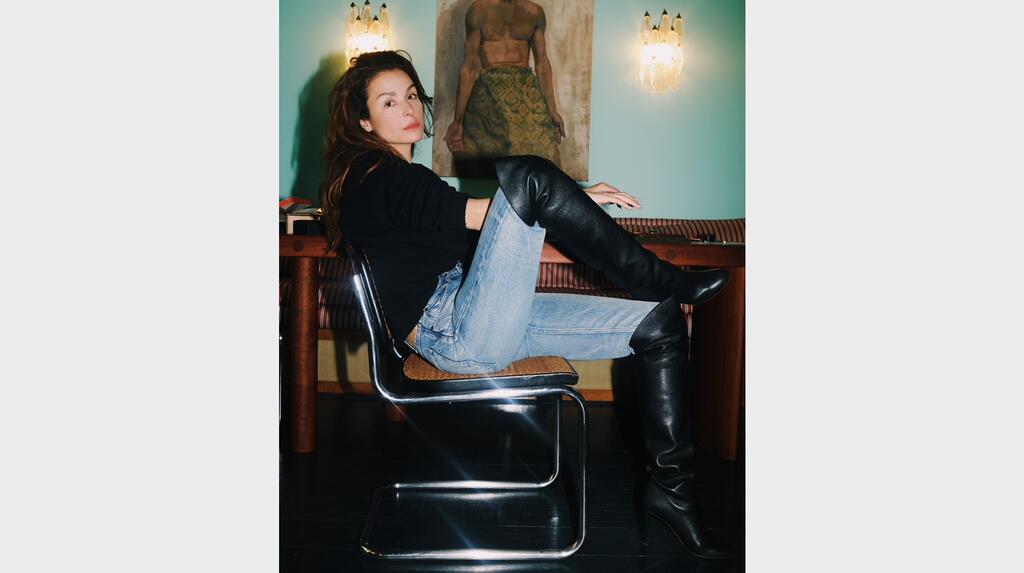 It is this intersection of timeless luxury born of antique inspiration and contemporary playfulness where Lichtenberg has solidified her design identity.
The "Scapular" necklace, based on the religious pendant style, has followed the same formula, reinventing a classic piece with color and personality. 
Along the way, Lichtenberg has garnered the attention of jewelry tastemakers across the industry, landing in stores like Broken English, Twist, and Net-a-Porter.
I spoke with the designer about taking the leap into design and her early jewelry influences. 
This interview has been edited for length and clarity.
Ashley Davis:
What was your professional background prior to launching your brand?
Marie Lichtenberg:
I am a former fashion editor for ELLE France and ELLE International.
AD:
What originally piqued your interest in jewelry?

ML:
My mother has always collected antique jewelry, and as far back as I can remember, I was fascinated by what she wore.  
A sapphire line bracelet had particularly caught my attention. From visiting antique jewelry stores to every flea market on earth, my education and love for jewelry were undoubtedly born during that time. 
"I needed to experience a profound turning point … before finally making the decision to pursue [jewelry]." 
– Marie Lichtenberg

AD: What made you take the leap to create your own designs and brand?

ML: I learned a great deal as a stylist, and it was an exciting profession, but I felt that I could and should push my creative side even further. 

It was a long process of reflection before I took the plunge. I needed to experience a profound turning point and deep self-reflection before finally making the decision to pursue it.

[Jewelry design] was a dream, and sometimes it's difficult to make dreams come true; sometimes we just want to stay in the fantasy of "what if?"

AD: What ended up being the turning point for you?

ML: At the time [I was beginning my jewelry line], I was experiencing challenging moments in my life as well as great happiness.  

I was going through challenging personal family issues and resigning from a magazine where I had worked for more than 12 years.  

I was leaving behind familiar grounds and had to build a new solid foundation—a new beginning. 




AD: What can you tell me about the first designs? What was the process like creating the first locket and refining it?

ML: I needed to draw strength from a piece I already knew and cherished. I found inspiration in the necklace my mother gave to me when I was 14 years old, a "creole" necklace.  

I drew my inspiration from it to create my "locket." It's a clasp transformed into a chiseled talisman bearing the words dedicated to my daughter, Paloma: "Love you to the moon and back."  

This was the first piece in my collection. I describe my first designs as a true passion project, filled with love, wit, and charm. 


"My ignorance was my greatest fortune. It gave me freedom in creation and action." – Marie Lichtenberg
AD:
How did the collection evolve from lockets to your "Scapular" necklaces?
ML:
The "Scapular" is not so much an evolution but rather the desire to add a new playground, if you will, to our collection. The primary inspiration is a religious necklace composed of two small pieces of blessed fabric connected by a string. 
It was interesting for me to explore its conventional shapes and add complexity to it. It also represents my desire to mix everything so people can stack and accumulate our jewelry. It is a perfect partner to the locket.
AD:
At Couture this year, you debuted an
orb pendant encasing a Magic 8 Ball
. Can you tell me a bit about it?
ML:
The Magic 8 Ball is a collaboration with Mattel. We are extremely proud of it.  
It was the perfect opportunity for us to combine this iconic and brilliant design with our expertise. For me, it is the perfect illustration of the DNA of our brand: irreverent and playful at any cost.  
"What we have in mind is to continue having fun and pushing craftsmanship to its maximum despite the commercial pressure." – Marie Lichtenberg

AD: How would you describe your overall design philosophy or identity?

ML: I had the opportunity to dive into this industry without knowing the outcome. My ignorance was my greatest fortune. 

It gave me freedom in creation and action. I believe "freedom," and "irreverence," are words that describe our work very well.

AD: Who do you envision as the Marie Lichtenberg customer?

ML: I see my client as a relaxed, playful woman with a great sense of humor and style.

AD: What's next for the brand?

ML: We are currently in the midst of developing the next collection. What we have in mind is to continue having fun and pushing craftsmanship to its maximum despite the commercial pressure and everything that developing a business can entail. 

I cannot share too much at this stage, but keep your eyes peeled.  


 Related stories will be right here … 
More on Editors