Piece of the Week: Marie Lichtenberg's 'Check' Locket
It's an ultra-luxurious version of the designer's signature style.
In addition to their regular collections, the Couture show has a way of bringing out designers' extravagant sides, inviting them to unveil their most luxurious and over-the-top fantasy jewels.
Kicking off in less than two weeks, Marie Lichtenberg has just the piece to delight her industry colleagues and admirers at the jewelry trade show.
The designer has upped the ante on her cult-favorite signature design—a six-sided locket, based on an antique family heirloom—amping up the glamour with delicious gems.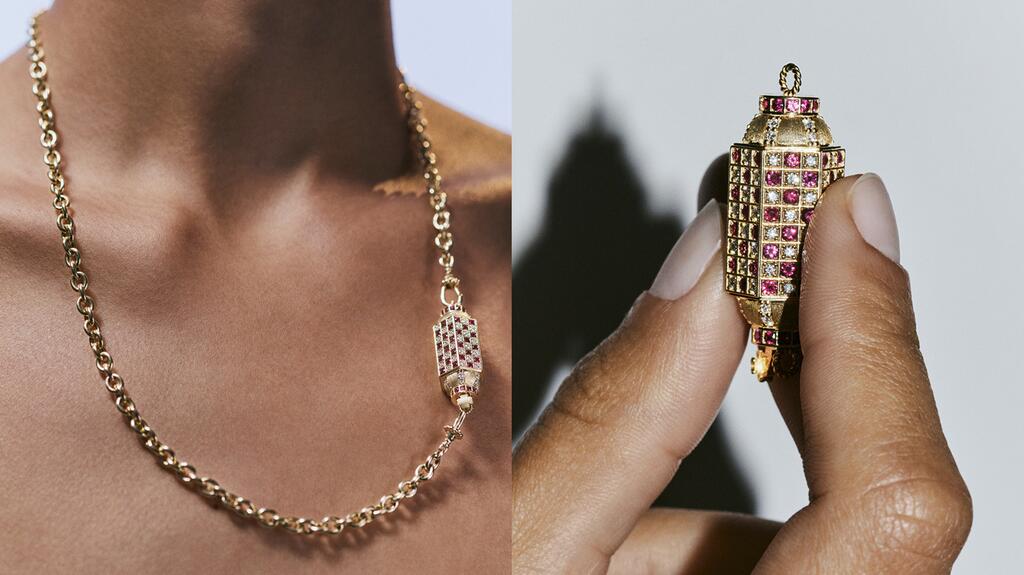 The "Piece of the Week" jewel foregoes Lichtenberg's signature bright enamel and colorful threaded necklaces for a more traditional and demurer, yet no less enticing color palette.
The designer turns to rubies and diamonds, arranged in a checkerboard pattern, for an ultra-luxurious take on her favorite silhouette.
The "Check Locket" features 96 white diamonds totaling 1.48 carats and 96 rubies weighing a total 3.09 carats set in 18-karat yellow gold with a matte finish. It comes with the 18-karat yellow gold "Rosa Classic Chain," measuring about 29 inches, which can be worn long or doubled over.
Priced at $23,400, it's now the most expensive six-sided locket on the
designer's menu
. 
See it in person at the Couture show, happening June 1-4 at The Wynn Las Vegas.
 Related stories will be right here … 
More on Collections