Larkspur & Hawk Has Created the Perfect Collection for Brides
The innovative new range allows for customization.
New York—It's not often there is a notable development in jewelry intended for a bride's big day. 
The niche category hinges on simple, classic jewelry to complement a wedding gown or bridesmaid dress. Larkspur & Hawk's "L&H Bride" collection fits within these parameters but is innovative and sentimental to boot.  
From designer Emily Satloff, Larkspur & Hawk's claim to fame is its modern jewelry styles crafted in the same doublet technique as 18th century antiques, wherein a quartz or similarly semi-translucent gemstone is laid over colored foil and set in a metal backing.  
After years of paying homage to the antique tradition, Satloff is innovating the process with L&H Bride, replacing foil with fabric.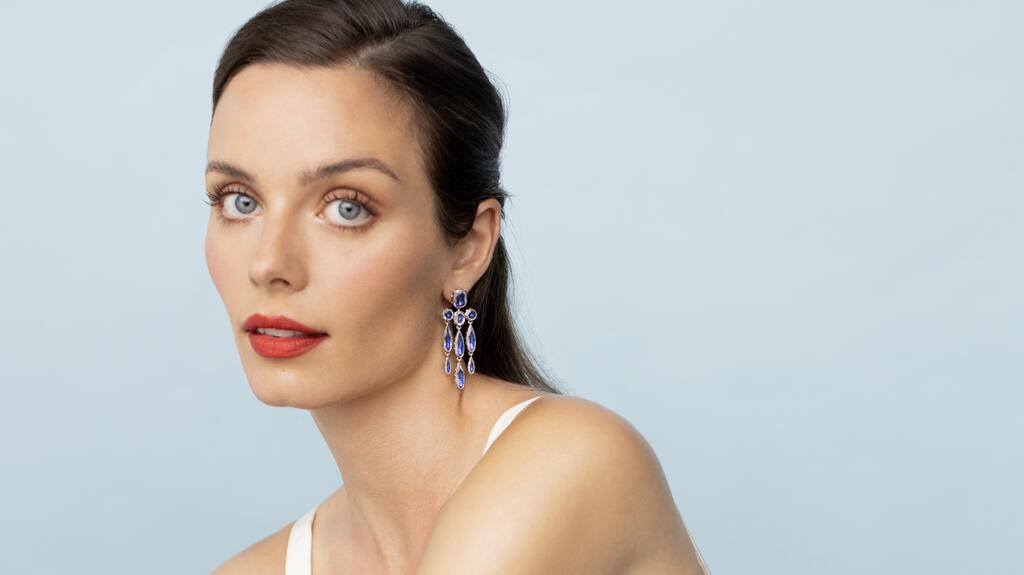 There are six different fabrics in the collection, chosen for their wedding day appropriateness, some channeling the occasion's romance and others tapping into a night of dancing and festivities.  
Satloff launched the concept as a bridal collection in part because of the brand's popularity among brides and wedding parties.   
"I researched and selected six fabrics, imbuing unique sentiments, that would pair well with the silhouettes I chose to articulate the breadth of the collection," she said.  
"They range in texture and color from white to blue and each beholds a story and mood." 
Included in the mix is an antique French ribbon, a tulle, and a silk satin. Shades range from bridal white to blue in ode to the "something blue" tradition. A blue lame fabric makes the perfect after-party jewelry suite.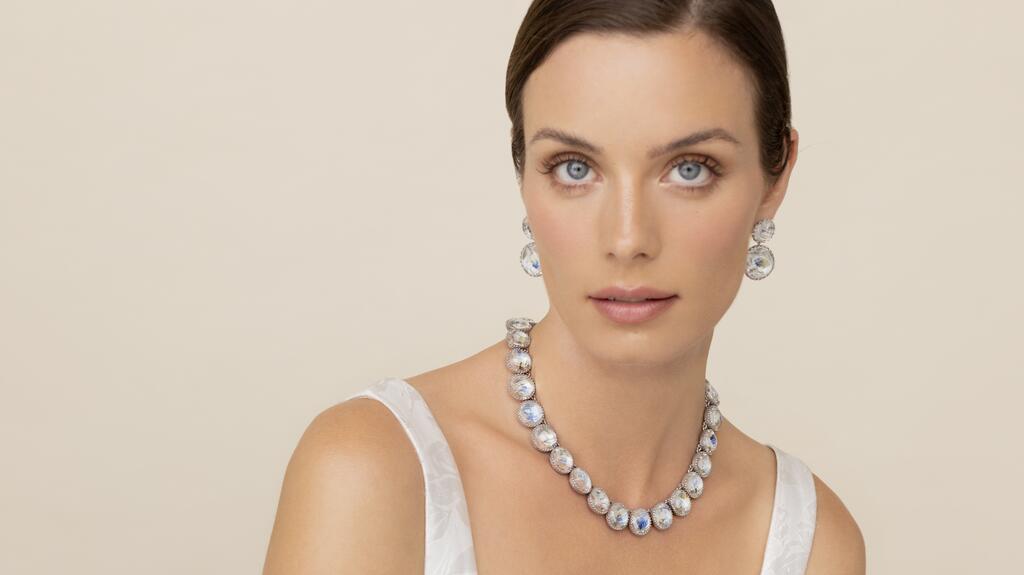 The collection features a total of 41 pieces in 12 popular Larkspur & Hawk silhouettes, like riviere necklaces, button earrings, and girandole earrings. All feature faceted white quartz stones and sterling silver backings plated in yellow gold or white rhodium.  
There is also a diamond choker featuring 4.5 carats of diamonds set in 14-karat white gold meant to complement all the fabric offerings.  
A jewelry and history lover, Satloff's bridal collection is two years in the making. She was inspired to develop it when she considered a wedding veil that has been in her family for five generations, and how the delicate accessory could continue to be worn in the future.  
Her grandmother first wore the veil in 1910, and each bride in the family has worn it since, Satloff explained.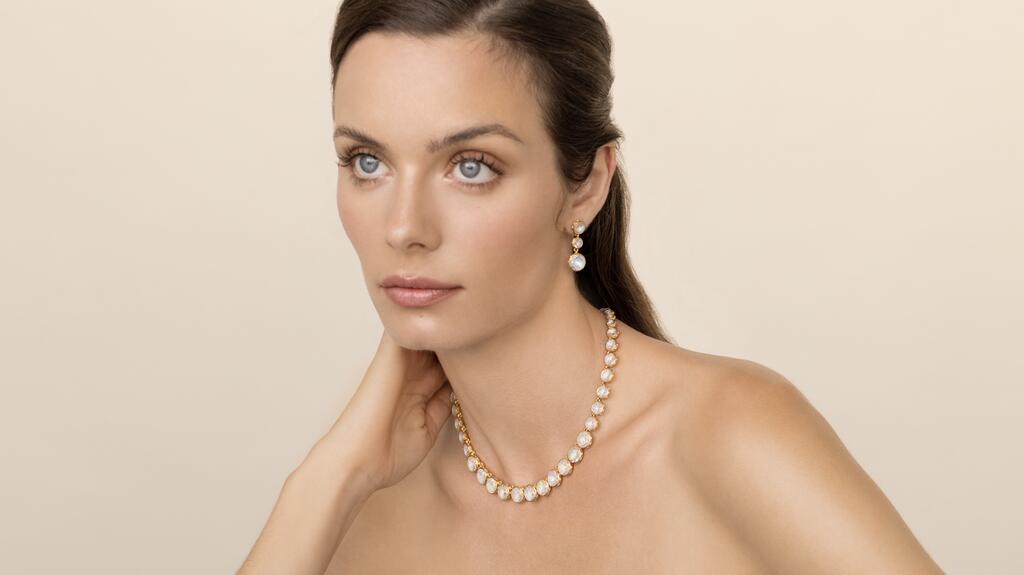 "When I walked down the aisle 32 years ago, I knew it to be a talisman and right-of-passage, but I could not have understood then, that somehow, this veil metaphorically represented a bond that tied me to my husband and grows daily as we raise our two sons and grow older," she said. 
Perhaps one day, brides in the family will carry a small piece of the treasured heirloom with them, encased in Larkspur & Hawk jewelry. 
In that vein, Satloff is offering customization for the L&H Bride line. Clients can commission custom jewels with a fabric that is meaningful to them, such as a piece of a family member's wedding gown, or even something that commemorates their own wedding day, like fabric from a gown, veil, or a bouquet ribbon.  
Available now, the collection is priced between $500 and $5,800, with the diamond choker priced at $24,000. More information is available on the
Larkspur & Hawk website
.   
 Related stories will be right here … 
More on Collections
Collections
Nov 27, 2023