Piece of the Week: Marie Lichtenberg's Hidden Message Locket
It's a reminder that life is best lived with discretion.
Social media has, on one hand, democratized media so that anyone has a platform to share their voice, and on the other, ushered in the age of the overshare.
A locket is about as analog a reminder as one can get of the power of privacy, allowing the wearer to stow away a sentimental secret or memory via a small token like a photograph or lock of hair. 
Marie Lichtenberg takes the concept one step further with her "Vivons Heureux Locket." 
Based on the designer's signature six-sided locket inspired by an antique family heirloom, this edition reads "Vivons Heureux Vivons Caches." The French phrase translates to "To live happily, live hidden." 
The expression is a reminder that discretion avoids all sorts of problems. In modern times, perhaps a more applicable analogy is that real joy is in the experience, rather than the online documentation.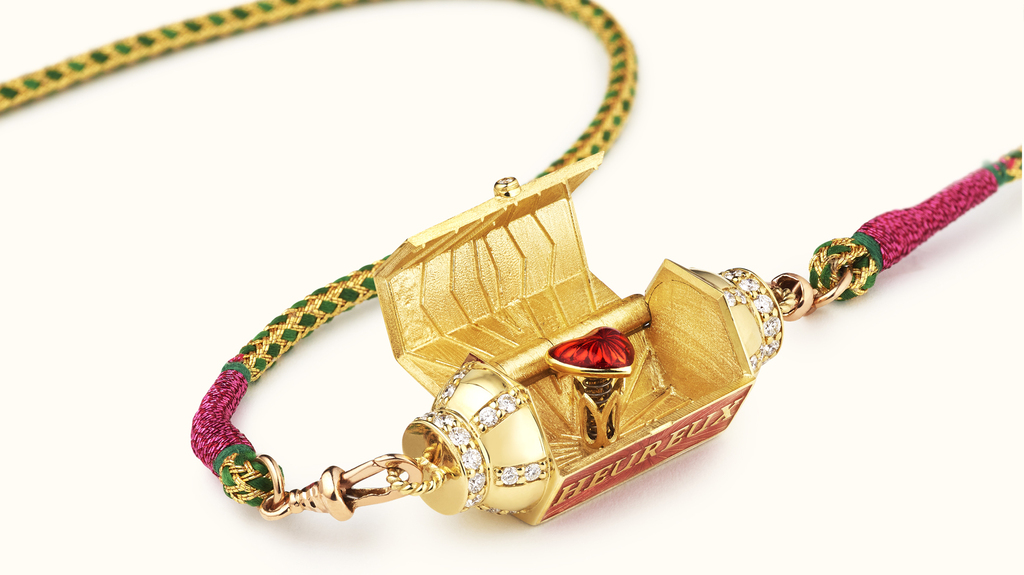 The enamel heart surprise upon opening is half the fun, showing that there's more than initially meets the eye. 
Strung on an Indian prayer tie thread, this "Piece of the Week" locket is crafted in engraved 18-karat yellow gold with red enamel and approximately 0.76 total carats of diamonds.
It's priced at €4,400, or roughly $4,627 per current exchange rates. Inquiries may be directed to the
Marie Lichtenberg website
.
 Related stories will be right here … 
More on Collections