Piece of the Week: Gemella's 'Stella' Necklace
It's as versatile as it is glamorous.
Helmed by twin sisters Anna Amsalem and Rachel Aschendorf, young brand Gemella made its
Couture show debut
last week, but it doesn't feel like a rookie in the fine jewelry space.
That's likely because the sisters are the third generation in their family to work in the jewelry business. Their grandmother Stella was the first to enter the industry.
Gemella launched in December 2020 with the luxurious "Stella" necklace, paying homage to the sisters' elegant predecessor and muse.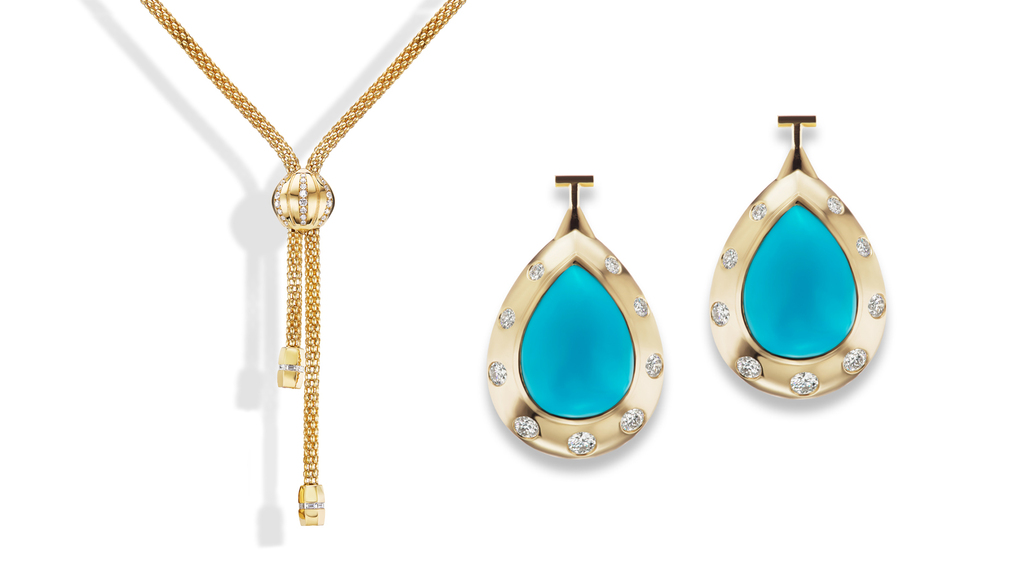 This "Piece of the Week" pick allows for versatility through the seasons and years, with detachable drop pendants that can be mixed and matched.
The necklace is crafted in 18-karat yellow gold, with 1.2 carats of round diamonds and 1.28 carats of princess-cut diamonds.
On its own it sells for $26,480.
But its perfect summertime accoutrement are drops also rendered in 18-karat gold and featuring 16.3 carats of turquoise, as well as 1 carat of diamonds on the bezel settings.
At $10,050 each, the drops update an existing Stella style, or the entire set can be purchased for $36,530 on the
Gemella website
.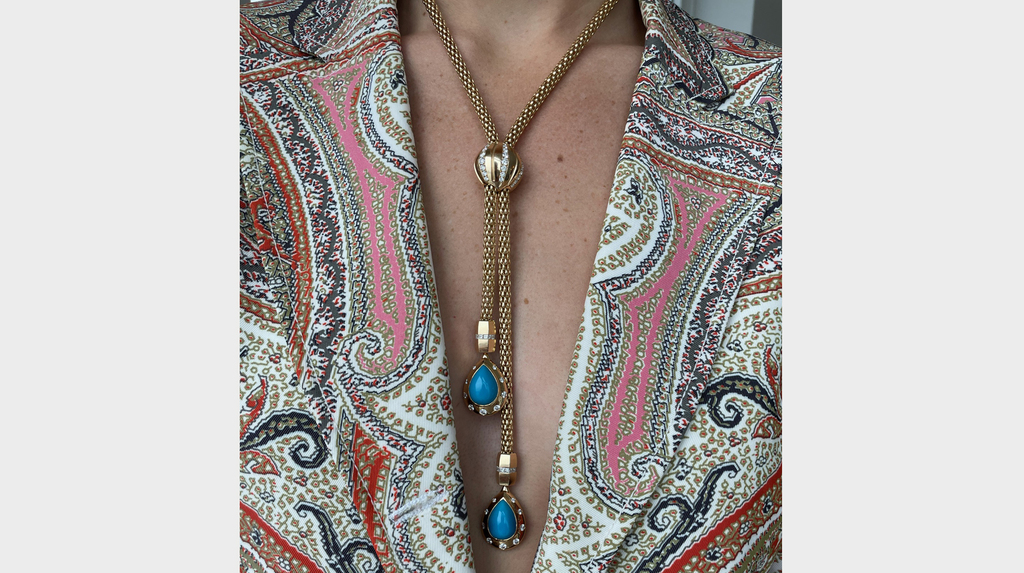 Related stories will be right here … 
More on Collections