Piece of the Week: Which Movie Inspired This Chopard Masterpiece?
The answer is "Hair," and the necklace is from Chopard's 2022 Red Carpet Collection, rolled out at the Cannes Film Festival.
The 75th edition of the Cannes Film Festival is slated to wrap this weekend and, per usual, the event has not been short on glamour or giant gems. 
See:
new Bulgari ambassador
Anne Hathaway, star of "Armageddon Time," in a white Armani Privé two-piece gown and Bulgari's "Mediterranean Reverie" necklace featuring a 107.15-carat Sri Lankan sapphire, or Julia Roberts in a sleek black Louis Vuitton suit accented by a 100-carat-plus yellow diamond from Chopard. 
The incredible jewel Roberts donned is from Chopard's high jewelry "Red Carpet Collection," and so is our Piece of the Week.
Chopard rolls out a new Red Carpet Collection during Cannes every year featuring one-of-a-kind works dreamed up by Co-President and Artistic Director Caroline Scheufele and the brand's team of artisans. 
This year, Chopard opted to present 75 high jewelry pieces as a nod to the film festival's 75th anniversary. 
And, in tribute to its 25th year as official partner of the festival, the brand chose "Chopard Loves Cinema" as the theme of the collection, with a classic film serving as the inspiration for each piece.
There's a pin that pays homage to Charlie Chaplin's "City Lights," a necklace that's a nod to Alfred Hitchcock's "To Catch a Thief," and pieces inspired by the Disney classics "101 Dalmatians" and "Cinderella."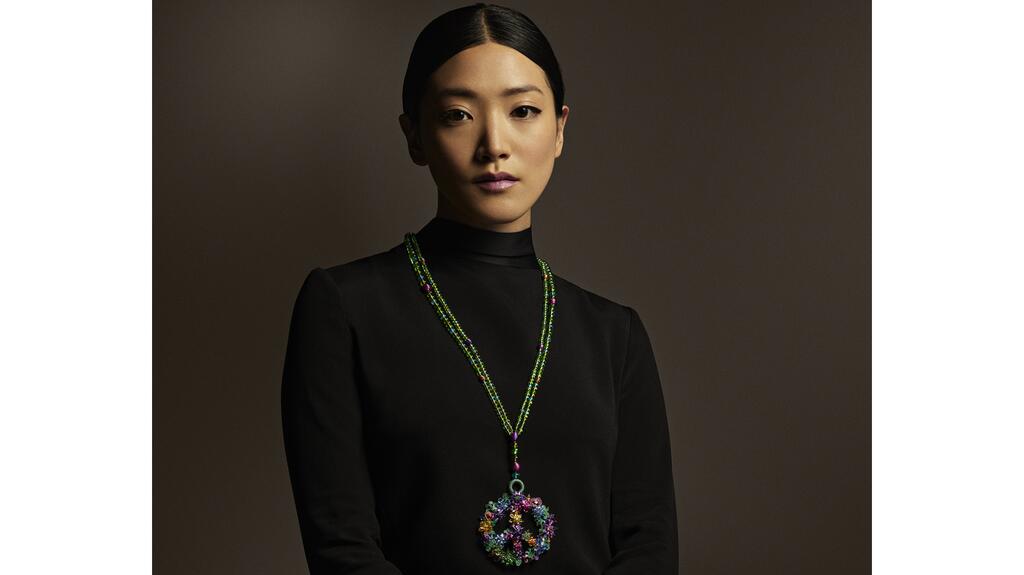 Then there's our peace sign Piece of the Week, inspired by 1975's "Hair," an anti-war musical comedy movie based on a Broadway production that ran a decade prior.
The beaded necklace features 263 carats of peridot, 135 carats of tsavorite, and 130.40 carats of apatite, with its pendant adorned with 30.24 carats of multicolor sapphires, 15.9 carats of amethyst, 6.35 carats of tsavorite, 3.76 carats of rubellite, 2.18 carats of mandarin garnet and 2.02 carats of spessartine garnet set in 18-karat white gold and titanium. 
It's a beautiful piece signifying peace and love, which the world could use a little extra of right now. 
 Related stories will be right here … 
More on Collections