These Engagement Ring Styles Are Trending on Pinterest
A new Shane Co. study analyzed the year's most popular engagement ring settings, metals, and diamond shapes.
New York—Those who expect to hear wedding bells in the not-so-distant future can browse engagement rings for hours on Pinterest, scrolling to their heart's content.
To get a better understanding of what exactly they're searching for these days, Shane Co. dug into the data.
The company created a list of 27 engagement ring trends with the help of bridal websites like The Knot and Wedding Forward, then used Pinterest data to narrow down the year's most popular ring styles, metals, and diamond shapes.
The Colorado-based retailer looked through more than 8,000 Pinterest boards to find the most-pinned trends with the most boards created about them, and then determined which had the most user engagement, based on pins per board.
These were the most popular styles on Pinterest this year, according to Shane Co.'s analysis.
Vintage engagement rings took the top spot.
Shane Co.'s study found that vintage engagement rings—defined as rings that are more than 20 years old but less than 100—were the most searched on Pinterest, racking up 63,830 pins.
"With their elegant fusion of intricate details and timeless design, the rings are an ode to timeless love," Shane Co. said in
a blog post
about the study.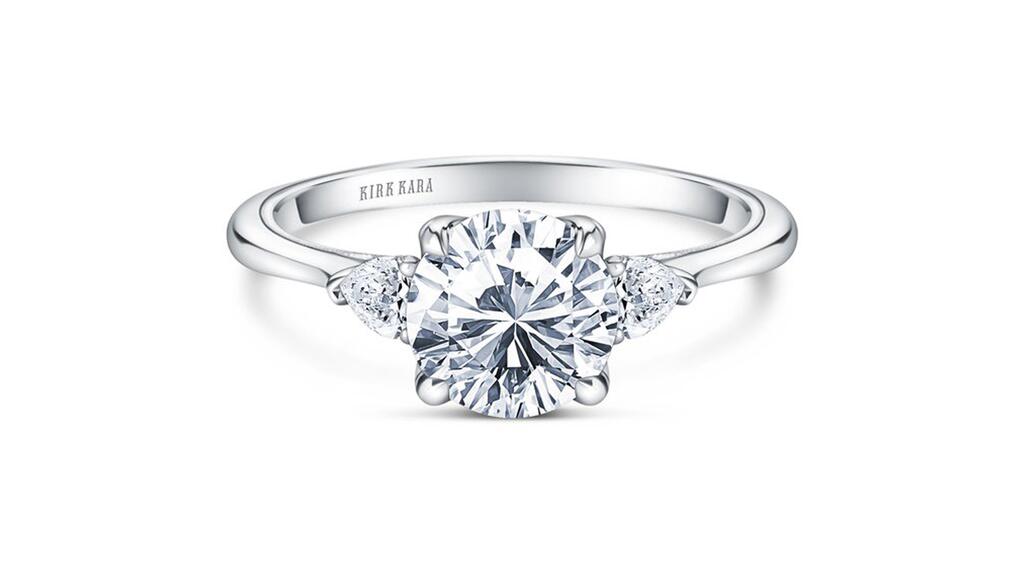 Also popular on Pinterest were antique engagement rings (rings that are more than 100 years old), which took the No. 3 spot on Shane Co.'s list of engagement ring trends with 45,330 pins.
Colored gemstones remain a popular choice.
Alternative engagement rings, meaning rings that feature a center stone other than diamond, have been rising in popularity in recent years, a trend backed up by Shane Co.'s recent study.
Gemstone engagement rings were the second-most searched on Pinterest with 45,810 pins.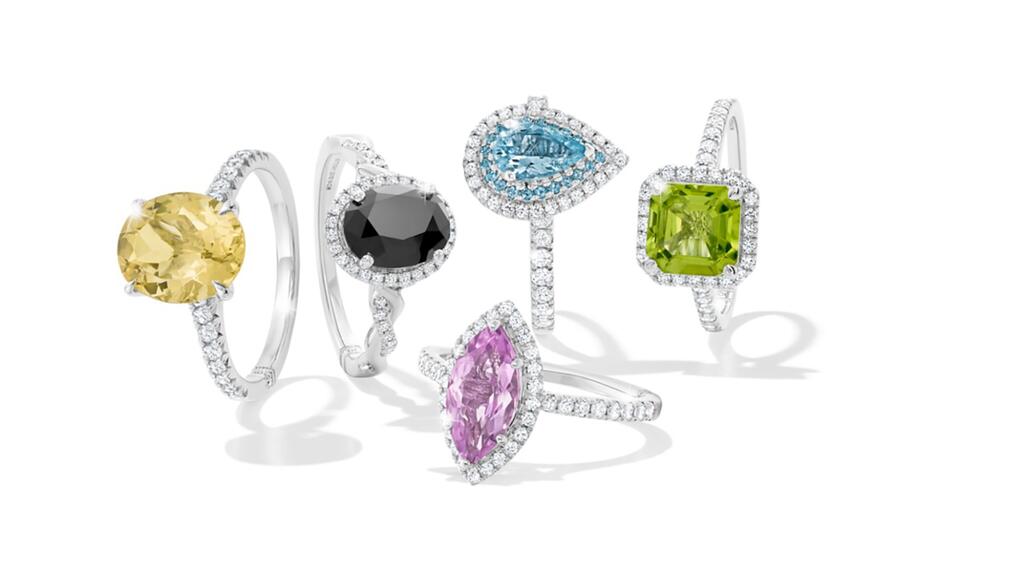 The terms "non-traditional" (4,083 pins) and "colorful" (1,272 pins) also were trending.
Black diamonds were in the No. 4 spot with a total of 35,098 pins. 
The trend is perfect for those looking for a ring that's "unconventional, daring, and effortlessly cool," Shane Co. said.
 Related stories will be right here … 
Bezel settings are trending.
Engagement rings with a bezel setting racked up 15,147 pins, putting them at No. 8 on the list.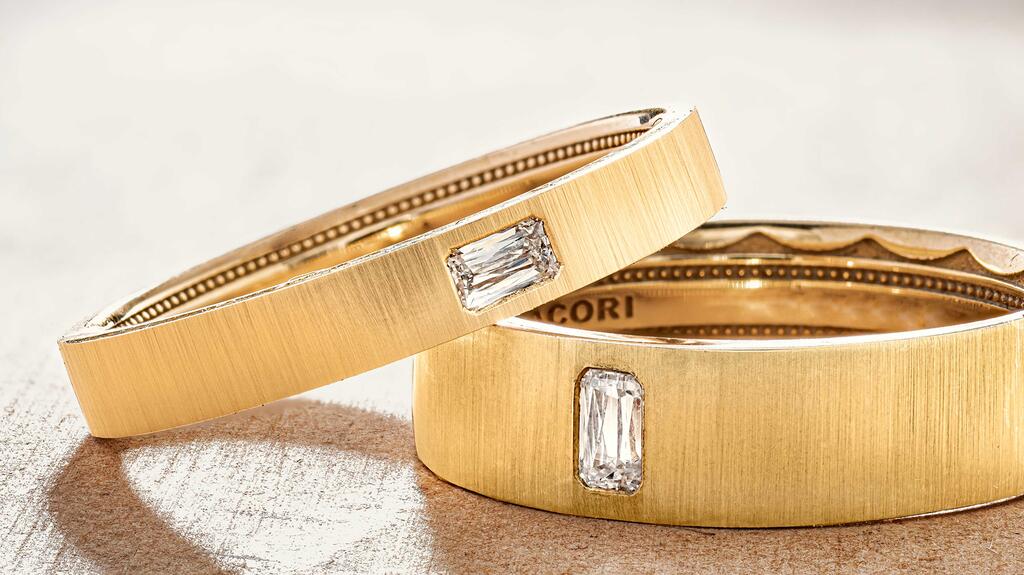 Three-stone rings followed in the No. 9 spot with 13,962 pins.
Two-stone rings, made even more popular by
Megan Fox's diamond and emerald engagement ring
, also made the list with 811 pin
Yellow gold reigns supreme.
Yellow gold was the top trending precious metal according to Shane Co.'s analysis with 21,646 pins, followed by rose gold with 17,374 pins.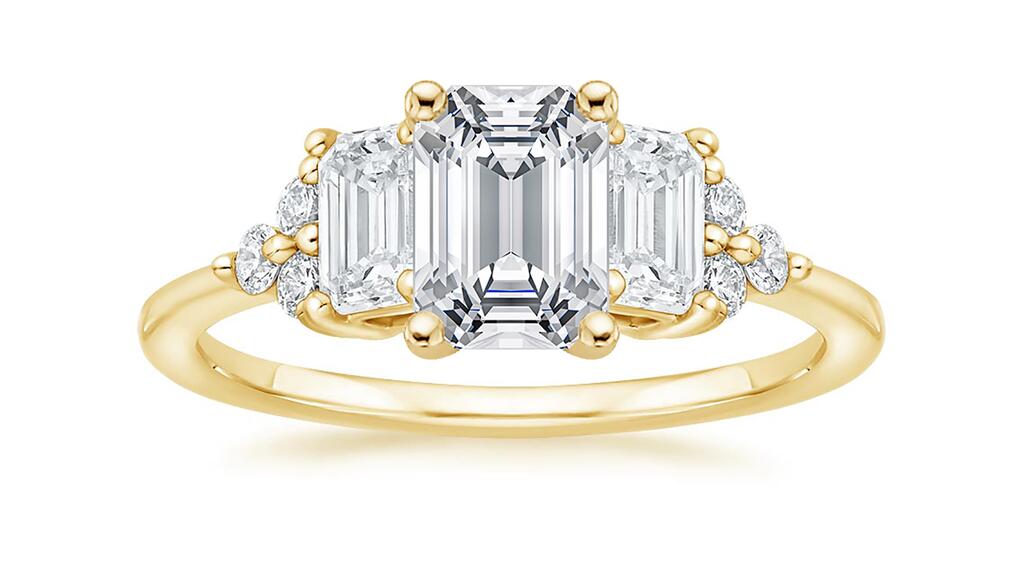 White gold took the No. 3 spot with 11,233 pins followed by mixed metals with 2,052 pins.
Radiant-cut diamonds sparkled.
Of the trending diamond cuts, the radiant cut occupied the highest spot on the list at No. 13 with 8,649 pins.
The Asscher cut followed at No. 14 with 4,972 pins.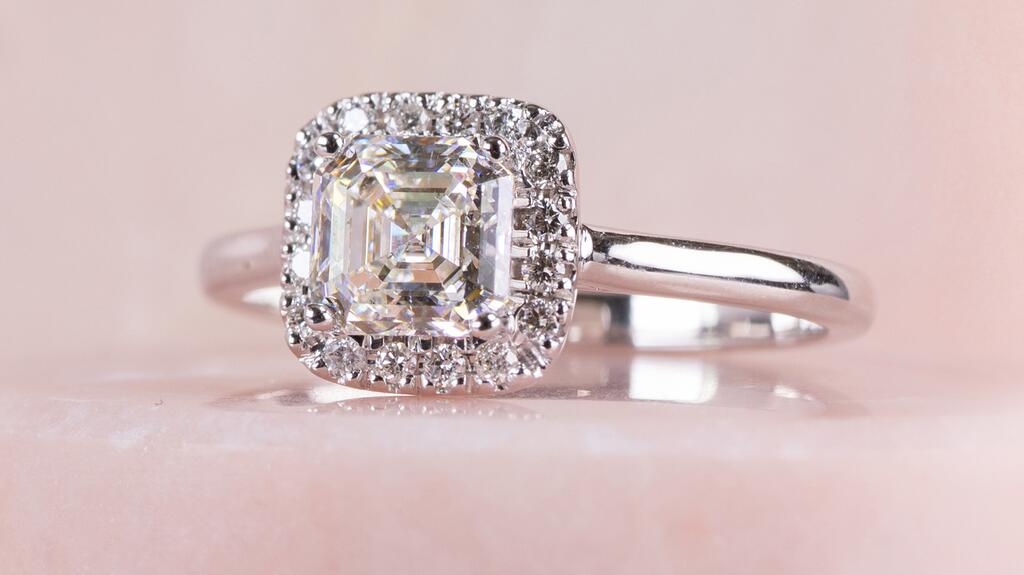 Oval-shaped diamonds were at No. 18 with 2,593 pins with pear-shaped diamonds right behind at No. 19 with 2,592 pins.
Lab-grown diamonds and men's jewelry also were trending.
Not surprisingly, searches for lab-grown diamonds were trending on Pinterest, taking the No. 16 spot on Shane Co.'s list.
Several big companies have debuted lab-grown diamond engagement ring collections in recent years, including
Helzberg Diamonds
and
Kendra Scott
.
Engagement rings for men rounded out the top 10 with 13,233 pins.
Tiffany & Co. introduced its
first men's engagement ring
, "The Charles Tiffany Setting," in 2021.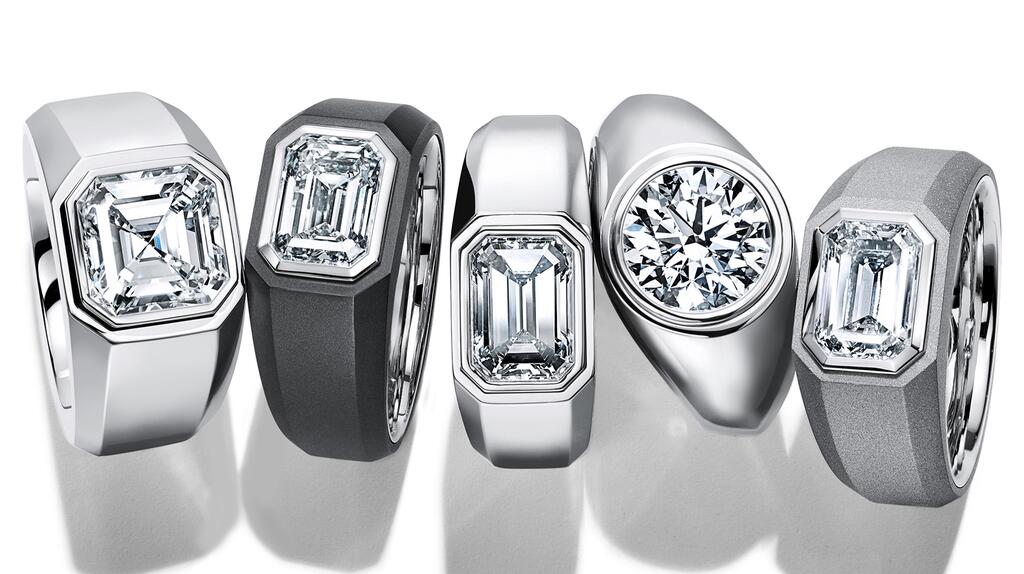 To read the full study, visit the
Shane Co. website
.
More on Trends