Provenance Proof Launches Online Marketplace for Traceable Gems
Debuting today, it is open to Provenance Proof blockchain users.
Lucerne, Switzerland—Provenance Proof, the independent subsidiary of House of Gübelin created to increase transparency in the global gemstone market, has launched an online marketplace for traceable gems.
Started in 2017,
Provenance Proof
includes the
emerald paternity test
, to help stones be traced to their mine of origin, and
a blockchain
.
The addition of the marketplace, created in partnership with Everledger, will connect buyers and sellers of gemstones, giving interested buyers access to traced gemstones from around the world and dealers the chance to expand their reach by listing their gems on the platform.
The
Provenance Proof Marketplace
launched today; gemstones and pearls can be viewed, uploaded, and purchased now.
The business-to-business marketplace will be open to all industry members who are Provenance Proof blockchain users.
Buyers can search for the stones they're looking for via filters or contact a seller directly on the platform.
They can also see the journey of the gem on the blockchain before purchasing, allowing them to decide if the stone and stakeholders involved match their purchasing philosophies and guidelines.
Whether or not prices for products will be listed publicly will be up to the seller.
Gübelin also noted the price won't be stored on the digital record that is visible to consumers, so they won't be able to see the wholesale prices.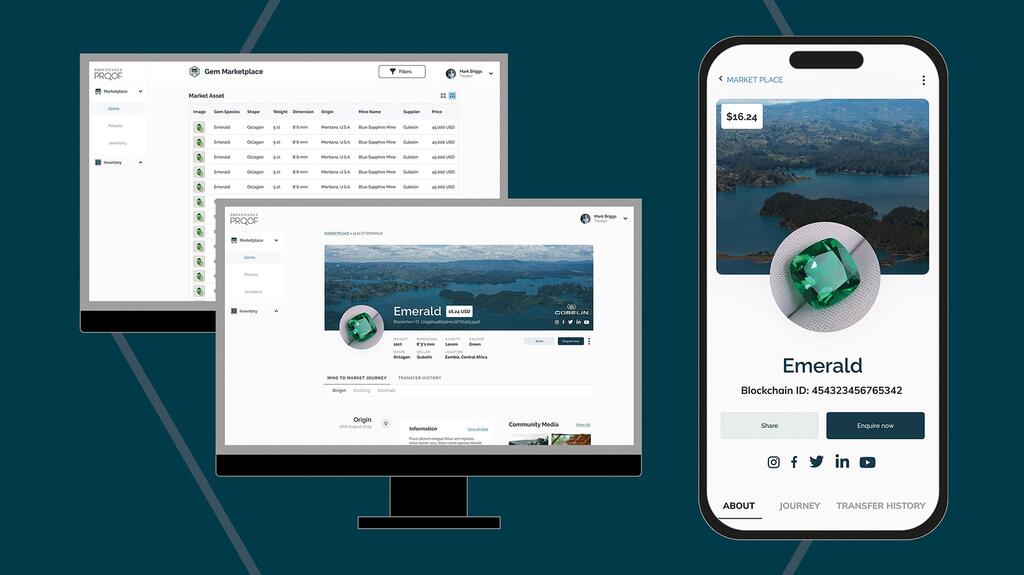 The marketplace launched as an add-on feature to the blockchain, with a free trial period for eight weeks.
In early 2023, Provenance Proof will start using a subscription model to help sustain the growth of the blockchain, its creators said. 
All features "essential to enabling more transparency" will remain free for users, they said, and other new features that provide additional value for businesses will be available through the premium package, priced at $49 per month. 
Any stakeholder can list at least 20 gems for free on the marketplace every month, a feature permanently integrated into the basic subscription. 
Gübelin said around 4 million gems and jewels have been uploaded to the blockchain to date and more than 500 users have joined, including more than 120 jewelers and manufacturers.
"We believe that provable transparency enables trust, sustainability and fairness in our industry," said Klemens Link, director of Provenance Proof. 
"To make it easier for stakeholders to offer or search for matching traceable gems, we launched the Provenance Proof Marketplace, the first online marketplace for fully traceable gemstones powered by blockchain technology."
 Related stories will be right here … 
More on Sourcing
Sourcing
Dec 04, 2023