State of Retail: The Pros and Cons of 4 Jewelry-Selling Platforms
From "old-school" eBay to new kid on the block 1stDibs, we asked jewelers about their experiences selling jewelry in non-traditional places.
Editor's Note: This story first appeared in the print edition of the 2022 State of the Majors. Click
here
to see the full issue.

In the jewelry industry and beyond, successful retailers evolve alongside the ever-changing retail world, adjusting as consumer tastes and shopping habits shift while standing firm in their commitment to serving customers.
The past two years are proof of this, as even the most technology-resistant jewelers deftly adapted to COVID-related shutdowns and social distancing measures by enhancing both their in-store and online offerings. They were duly rewarded. Jewelry sales soared during the pandemic and beyond, with many retailers' 2021 results far surpassing those of 2020.
So far, the party has continued into 2022, as many retailers keep the changes they made for the sake of customers' convenience during the pandemic and, perhaps, look to further enhance their online offerings.
There is no shortage of online platforms for retailers to explore, from tried-and-true favorites like Amazon, the online destination for everything, to luxury marketplaces like 1stDibs.
Here, National Jeweler takes a look at four platforms worth exploring, gathering insights from jewelers who've used them about the pros and cons of each.
Amazon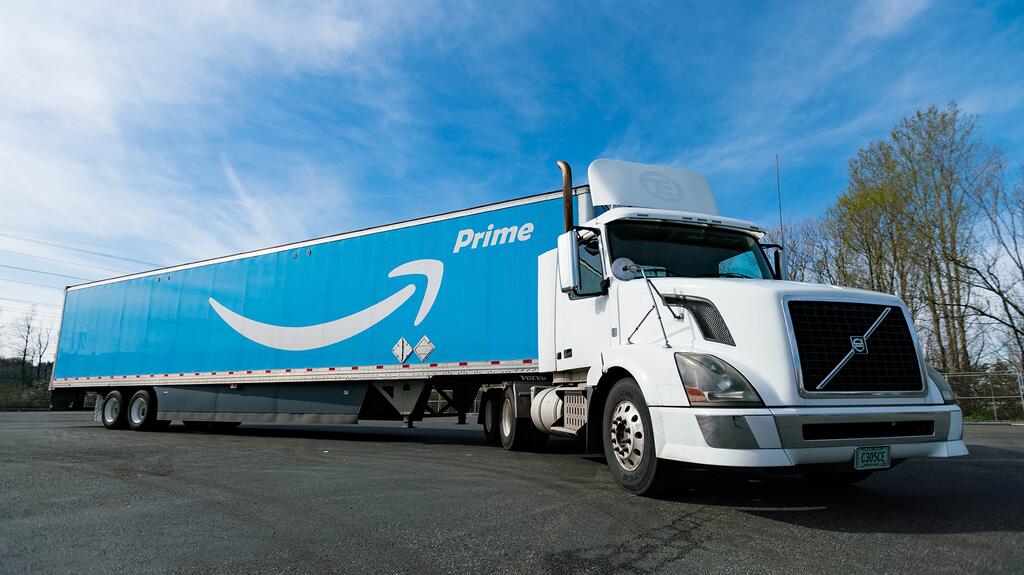 Pros
Let's start with the obvious: Pretty much everyone shops on Amazon at one point or another, including fine jewelry customers. The e-commerce giant ranked No. 3 on National Jeweler's 2022 "$100 Million Supersellers" list, with an estimated $2.8 billion in fine jewelry and watch sales in its most recent fiscal year.
More than 300 million customers shopped with Amazon worldwide as of April 2021, including more than 200 million Prime members, its subscription-based service, according to an April 2021 shareholder letter from former CEO Jeff Bezos.
With hundreds of millions of shoppers flocking to Amazon, sellers will likely need a way to stand out in the crowd. Signing up for a professional account gives sellers access to Amazon's on-site advertising tools to expand the reach of their listings.
"You have to keep up with what's going on and pay to have your piece moved up so that when you type in a search, you're not like No. 3,000 [in the search]."—Susan Eisen, Susan Eisen Fine Jewelry and Watches
When the orders come in, the next step is shipping the products out. Getting a customer's order to them safely and in a timely manner is crucial to the online shopping process.
A benefit of selling via Amazon is that sellers have the choice to either handle shipments themselves or let Amazon ship it out. Sellers can store inventory in an Amazon fulfillment center and have it shipped out from there, rather than dealing with the hassle of the shipping process.
However, this convenience comes at a cost, by way of various fulfillment fees and monthly inventory storage fees.
Cons
Amazon has a fairly low barrier to entry for those looking to sell on its platform, which can be a double-edged sword.
Its marketplace is flooded with sellers, which is a positive for customers looking to shop around, but a negative for sellers who want to stand out.
A search for "hoop earrings," for example, pulls up more than 20,000 results.
While there are advertising tools available to help break through the noise, a single page of search results can feature more than a dozen sponsored posts.
A low barrier to entry also means less exclusivity, which may not be what a luxury jewelry brand has in mind. Shoppers can find brass earrings and 18-karat gold hoops being sold side by side.
Another downside of using the platform may be its complex system of fees.
Amazon, like many other selling platforms, has a variety of fees jewelers should be aware of, including fees for listings, according to the sellers' section of its website.
For $39.99 per month, sellers can set up a professional account on Amazon. While businesses can pay more or less, this tier generally works best for those selling more than 40 units per month.
The benefits include being able to advertise products and the use of advanced selling tools.
Sellers also pay referral fees. For every item sold, sellers pay Amazon either a percentage of the total amount paid by the consumer—which includes the item price, shipping costs if applicable, and any gift-wrapping charges—or a minimum amount, depending on which is greater.
Amazon breaks down the fees by product category.
For jewelry, sellers pay Amazon 20 percent of the total sale price up to $250 and an additional 5 percent for any portion of the sales price greater than $250.
So, if a shop sells a $1,000 ring, Amazon receives $87.50.
For watches, sellers pay Amazon 16 percent of the total sale price up to $1,500 and an additional 3 percent for any portion of the sales price greater than $1,500.
For both watches and jewelry, the minimum referral fee is 30 cents.
Jewelers' Take

Susan Eisen, of Susan Eisen Fine Jewelry and Watches in El Paso, Texas, has been selling online in some form since 2000 and has used Amazon for about 10 years.
Many of her customers use her Amazon store as a place to gather information, she says.
In addition to her website, it gives Eisen a landing page to direct customers to when they call her looking for something and need a visual.
A downside is the high level of competition.
"You have to keep up with what's going on and pay to have your piece moved up so that when you type in a search, you're not like No. 3,000," says Eisen.
Trisha Joseph, vice president at Josephs Jewelers in West Des Moines, Iowa, had looked into using Amazon, but decided not to after seeing the site's pricing structure and commission rates.
The jeweler has its own website and sells on eBay.
Ebay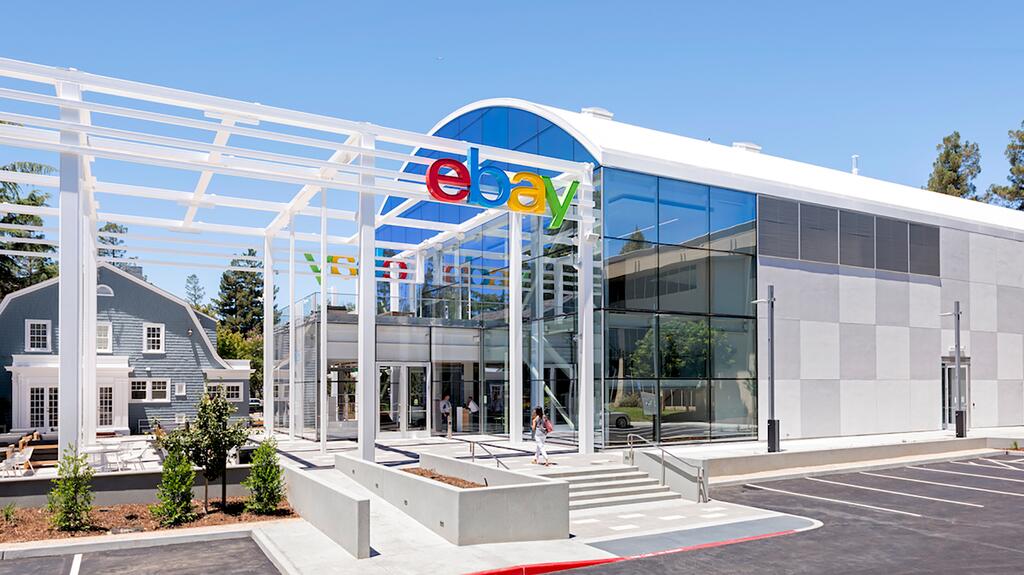 Pros

Founded in 1995, eBay was one of the first online auction sites on the scene, a rare winner to emerge from the decade's dot-com bubble.
Its well-established presence is a bonus, and it has a healthy customer base to show for it.
EBay had a total of 147 million active buyers as of December 2021, according to its full-year financial results.
Similar to Amazon, eBay has a low barrier to entry, which means a greater variety of products but heightened competition. To help sellers compete, eBay also gives the option to promote listings.
The site has a unique benefit for those selling luxury watches.
Looking to make it more secure to buy and sell luxury watches on its platform, the company added escrow to its payment options for high-end watches in May 2021. The option is available to those buying or selling watches for more than $10,000.
When a buyer chooses the escrow option, they are directed to the Escrow.com website, a third-party partner, to create an account. Both the buyer and seller need to have one.
The buyer adds funds to an account via wire transfer or ACH electronic check.
Once the buyer receives the watch in the condition described in the listing and all other terms of the sale are met, the funds are released to the seller.
The buyer then has up to seven days to inspect the watch before accepting it. Once it is accepted or the seven days pass, the item can no longer be returned.
To protect sellers against a fraudulent return, funds are held by Escrow.com for five days to allow sellers to inspect returned merchandise and make sure it matches the original item sold.
"People are looking for those discontinued pieces and they're looking for a deal."—Trisha Joseph, Josephs Jewelers
Another positive for watch sellers is that eBay has its own verification process in place for $2,000-plus watches, marking them with an "Authenticity Guarantee" badge after being inspected by third-party company Stoll & Co.
Though it sells nearly anything and everything, eBay has been expanding more in the watch and jewelry world recently, exhibiting at the Las Vegas Antique Jewelry & Watch Show for the first time in 2021.
EBay said it sold more than 196,000 luxury watches in 2020, including highly coveted brands like Rolex and Patek Philippe. Pre-owned luxury watches accounted for 62 percent of its inventory and 77 percent of luxury watch sales that year.
For shoppers on the hunt for specific watch models, especially as certain brands face a supply shortage, eBay and other auction sites may be where they're turning to find that special piece and a great place for jewelers to be to meet that need.
Cons

Also like Amazon, the fees on eBay start adding up.
When opening an eBay store, sellers choose a package from five membership levels: starter, basic, premium, anchor, or enterprise.
The main difference among the levels, as explained in the sellers' section of its website, is the price of the subscriptions and the number of listings a seller can have. The more listings a seller needs, the higher the level and the more expensive the subscription becomes.
The fees vary widely, from $4.95 per year for a "starter" membership to nearly $3,000 for an annual "enterprise"-level membership. Sellers can choose to pay monthly for most levels, but there is a slight discount when paying for the year in full.
Depending on the membership level, sellers get a limited number of free listings. Beyond that, sellers will have to pay an "insertion," or listing fee, of $0.35. These fees are non-refundable, even if the item doesn't sell. If a seller relists the item, the fee has to be paid again.
EBay also charges a "final value" fee once the item sells. Similar to Amazon's system, fee calculations vary by product category.
For jewelry listings, eBay takes nearly 13 percent of the total amount of the sale up to $7,500 and more than 2 percent of the portion of the sale over that amount.
For watches, it's a bit more complex. EBay takes nearly 15 percent of the total sale amount up to $1,000, about 7 percent of the portion from $1,000 to $7,500, and 3 percent of the portion over $7,500.
Unlike Amazon, eBay does not handle shipping the items, choosing to leave that process up to the sellers. However, the company's website does have a shipping calculator to estimate how much it costs to send the item through different carriers.
Also, sellers who do not charge shipping, or bury that cost in the item's price, may be eligible for a "free shipping" message next to their listing, which can lure in more buyers.
Jewelers' Take

Eisen also has an eBay store.
She was drawn to the platform because of its wide variety of offerings. It is not a marketplace strictly focused on jewelry.
Eisen uses eBay to sell estate and vintage jewelry, but also functional jewelry, like medical ID bracelets.
The sign-up and listing process is easy, she says, but the other moving parts are where it gets complicated.
"Loading your picture, putting your description, putting your price, that's getting easier than it was before so that more people can do it. It's the back-end stuff like fraud [protection] and credit cards and all that [that's difficult]," says Eisen.
Trisha Joseph of Josephs Jewelers set up an eBay storefront as well, but found it's best used seasonally, from around September to January.
Rather than list jewelry, the retailer uses the platform to move seasonal giftware, like Christmas ornaments and other holiday-related items.
"For eBay, it seemed like that's the one that gets the most action for things like that," says Joseph. "People are looking for those discontinued pieces and they're looking for a deal."
Etsy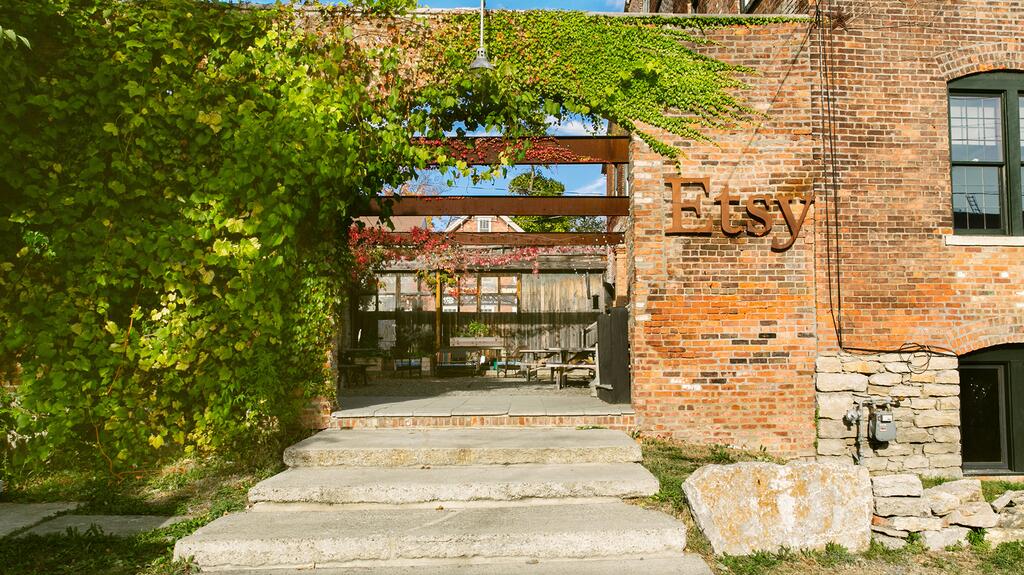 Pros

Etsy got its start in Brooklyn, New York in 2005 as an online marketplace for handmade and vintage items.
From its humble beginnings as a platform for selling one-of-a-kind crafts, the company now boasts a $20 billion market cap and counted 96.3 million shoppers in 2021, according to its 2021 full-year results.
Many of Etsy's offerings are steps above what one might find at a craft fair, with listings for everything from high-value memorabilia to sought-after vintage items.
Its reputation for unique finds has helped Etsy position itself as a must-visit destination for vintage jewelry shoppers and, accordingly, antique, vintage and estate jewelry sellers.
For discerning customers, Etsy's jewelry section lets shoppers filter search results by gemstone, material, style, and customization options.
Of the four platforms listed in this story, Etsy may have the simplest fee system.
There's a $0.20 listing fee per item, a 5 percent transaction fee, and a payment processing fee of 3 percent plus $0.25, according to the sellers' section of its website.
Etsy also offers a free set of business tools for sellers, or an expanded set of tools for $10 per month.
Like eBay, sellers are responsible for shipping their own items, but Etsy does offer discounted shipping.
 "What it seemed like to me was in order to do well, you had to continually pay. "—Emily Kuvin, Emily Kuvin Jewelry
Cons

As with any popular platform, sellers can struggle to stand out, which is where advertising opportunities come into play. However, a recent change to Etsy's advertising policy and related fees have upset some of its longtime sellers and led to fears of small sellers being shut out.
The platform announced in February that it would automatically start to advertise on sellers' behalf and then charge them a fee of 15 percent if sales are generated through the automated off-site advertising program.
Small sellers who don't want to do that or can't afford the fees will be able to opt out of the program. But that means less advertising for them and their products.
Top sellers, defined as those who earn $10,000 or more per year, will be required to participate, and pay a reduced fee of 12 percent.
The option to advertise products within Etsy is still available and sellers are able to set an advertising budget.
Jewelers' Take

Designer Emily Kuvin of Emily Kuvin Jewelry began listing her jewelry on Etsy early on in her career, around 10 years ago.
Kuvin's jewelry is stocked in various independents across the United States, online via her own website and on high-end online luxury marketplace 1stDibs.
"I tried Etsy years and years ago when I was just starting and my jewelry was very different than it is now," says Kuvin.
As her approach to design changed, the platform, better known for its handmade craft items rather than fine jewelry, was no longer a good fit, in terms of clientele and in a business sense.
Kuvin says she never sold an item she listed on Etsy, and felt that the platform, at least back then, required her to spend a significant amount of money to stand out among the many listings, a complaint being echoed today by current users.
"What it seemed like to me, and this was a long time ago, was in order to do well on the platform, you had to continually pay. Your stuff would get buried beneath 85 million other Etsy people and then they would say, 'Well if you pay for this and that, you'll rise up to the top,'" she says.
"The amount of money you'd have to spend for one sale on Etsy just didn't make sense when you look at the ROI."
Etsy is a good place to find or sell craft supplies, or for those looking for niche, artsy products, says Kuvin, who has bought jewelry displays on the site.
"It's good for the people who have a ton of money to spend on there and consistently rise to the top in the searches by paying for it and it's probably good for the smaller businesses who don't have a lot of money to spend but they have a niche product. Their customers might find them there."
1stDibs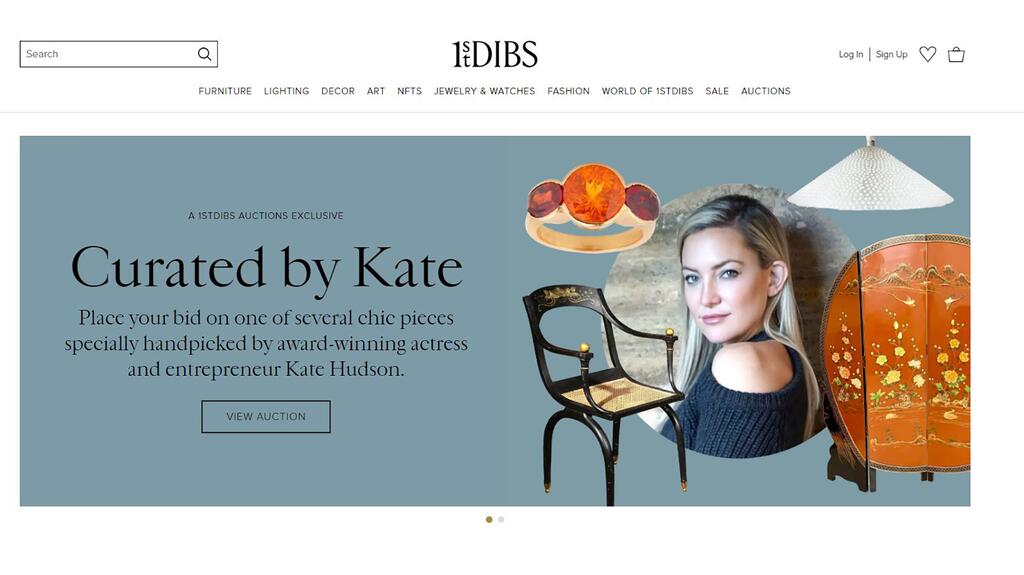 Pros

1stDibs is an online marketplace specializing in selling luxury items—everything from jewelry and watches to high-end furniture and fine art.
It's a more exclusive platform, with only 3.5 million registered users, significantly smaller than any of the other three platforms explored here.
However, what 1stDibs may lack in numbers, it makes up for in the income level of its clientele.
Of its registered U.S. users, 87 percent have a net worth of more than $1 million, according to its website. The average order value is more than $2,500.
For retailers looking to expand their geographical reach, 19 percent of users are outside of the United States.
There's also a rewards program available to buyers to encourage more spending. 1stDibs has five tiers: registered members, bronze, silver, gold, and platinum, each of which come with various rewards and benefits.
Buyers move up through the tiers by earning "status points," one for every dollar spent. Registered members have earned less than 10,000 points while platinum members have earned 250,000 points or more.
Another bonus of this platform, similar to Amazon, is that 1stDibs can handle shipping logistics.
The company also provides a series of seller tools, education, and analytics at no additional cost, including reporting, tracking, and pricing information based on the historical sales of similar items to the one a seller is listing.
"It has a large reach. It's not only catering to jewelry customers, which I think is important, frankly."—Emily Kuvin, Emily Kuvin Jewelry

Cons

Exclusivity and fine jewelry sales go hand in hand, and 1stDibs knows that, which is why it has the highest barrier to entry of any platform listed here.

That's one of the reasons it has an application process sellers need to complete before listing their products on the marketplace. The process includes providing at least two references who can verify their standing in their field.

The applications are then reviewed by 1stDibs' experts in that field, who evaluate the quality of the sellers' inventory.

The evaluation process can include requests for samples, in-person visits to workshops, audits of social media accounts and industry editorial coverage. Evaluators may also review interactions with customers.

As of December 2021, 1stDibs said it has more than 4,700 sellers on its platform.

As for its fees, those exact numbers are not readily available on its website and requests for more information went unanswered.

Sellers pay an annual subscription fee as well as a commission fee, ranging anywhere from 5 to a steep 50 percent, as per its most recent 10-K, while processing fees are 3 percent.

Basic listings are free with membership, but sellers can pay to promote their listings.


"If you want to have a legacy and be able to continue being progressive, you need to always think of what's coming next."—Trisha Joseph, Josephs Jewelers 

Jewelers' Take

Kuvin has been a 1stDibs seller for about four years. Representatives for the site approached her during the JA New York show in 2018, the year she was featured in the New Designer Gallery.

"They came to me, so that was flattering," says Kuvin. "It has a large reach. It's not only catering to jewelry customers, which I think is important, frankly."

1stDibs features fine art and antique furniture in addition to jewelry, and Kuvin sees this wider net as a bonus of being on the platform.

The Jewelers' Final Take

Having inventory available online is a win for jewelers who want to reach a new audience and bolster sales without having to increase their physical footprint.

However, the retailers National Jeweler spoke with had the same piece of advice to share: Don't spread yourself too thin.

Jewelers who list on several platforms have to keep tabs on each one, making sure to take down items that have already been sold and keeping track of other details to make sure it all runs smoothly.

"Another big issue is when there's a price increase and you have your jewelry in five different places, then you have to remember to increase the price in five different places," says Eisen.

All of that administrative work can be difficult to keep up with if a jeweler doesn't have a dedicated team to monitor it.

None of the jewelers interviewed counted sales on these platforms as a major revenue driver, but still recommended their fellow jewelers give it a try. 

"I just think you have to fire on all cylinders. You just have to try as many channels as you can," says Kuvin. "I really believe there's room for everyone to thrive. I don't feel I'm competing with other designers. Obviously, we're all competing in a big marketplace, but I just think we should be supporting each other every step of the way." 

For Joseph, navigating online platforms is key to keeping up with the times.

"I'm not the most techie person, but I'm always willing to look into it because I understand that's what the next generation is doing. If you want to have a legacy and be able to continue being progressive, you need to always think of what's coming next," she says. 


 Related stories will be right here … 
More on Technology