Lila Moss Fronts Calvin Klein Jewelry Campaign
The model is the face of this year's fall/winter collection.
New York—Model Lila Moss is the face of Calvin Klein's new watches and jewelry campaign. 
The brand, licensed by Movado, said its 2023 fall/winter campaign highlights sensual minimalism and the new collection's understated, fluid designs.
In one photo, seen at the top of the story, Moss is wearing a gold-tone raindrop-inspired ring,
necklace
, and
bracelet
.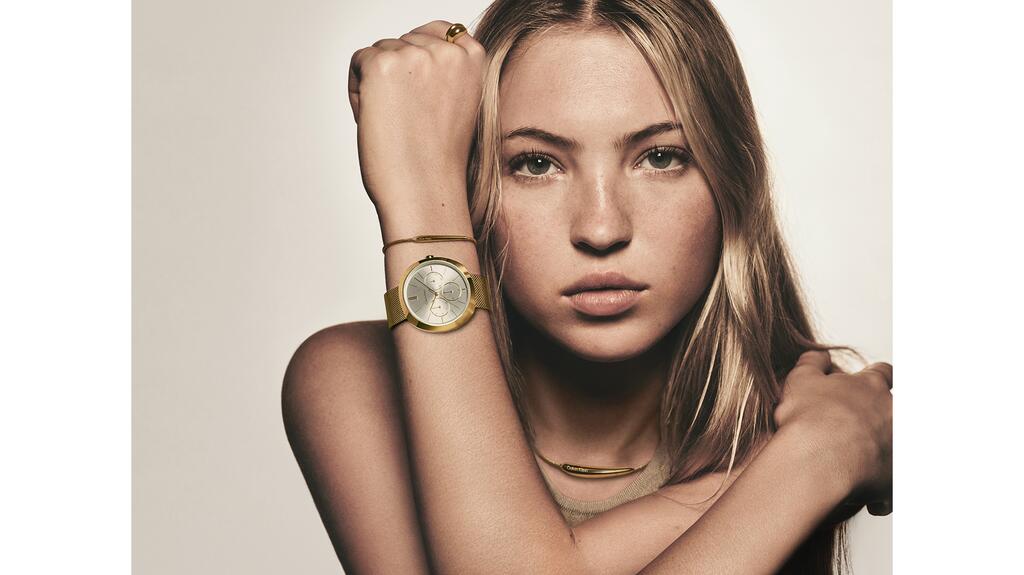 In another photo, Moss is featured wearing a gold-plated watch with a minimalistic sunray dial and a mesh band, appearing to be the
Shape Mesh Watch Bracelet
($190) paired with a gold-tone adjustable
Drop Bracelet
($80).  
 Related stories will be right here … 
"Lila is a natural fit to represent Calvin Klein watches and jewelry," said Caterina Miduri, global general manager for Calvin Klein watches and jewelry. "In this campaign, her strong presence and effortless sophistication complement the sculptural, dimensional designs of our latest collection."
This isn't the first jewelry endeavor for Moss, the 20-year-old daughter of supermodel Kate Moss. She was announced in March as one of the faces of
David Yurman's under-30 brand ambassadors
, and she also worked on a Calvin Klein brand campaign last year.
"I am honored to partner with Calvin Klein again for [its] fall/winter 2023 watches and jewelry campaign," said Moss. "I was so proud to be a part of [its] fall 2022 brand campaign and having the chance to work with them again on a jewelry and watches campaign that aligns with my personal style is very exciting."
The new collection is available at Calvin Klein watch and jewelry retailers and on the brand's
website
. 
More on Watches
Watches
Sep 21, 2023