IAC Gold and Diamond Conference to Highlight Sustainability
In its 13th year, the event will focus on luxury in the age of responsible practices.
New York— Initiatives in Art and Culture's (IAC) 13th annual international conference on gold and diamonds, "Maintaining Purpose," will explore luxury in an age of responsible practices.

The conference will be held July 17-19 at the Bohemian National Hall in New York City, beginning with a welcome reception on Monday evening at Heritage Auctions New York with remarks by Vice President of Strategy and Business Development at Heritage, Roberta Kramer.

IAC said the focus of the event is "maintaining purpose, while exploring varied declarations of principle on responsible practices and cultural preservation, and how to harmonize and operationalize them."

Industry leaders, jewelers, and innovators will come together to discuss new technologies for extraction and sourcing, new mine-to-market models, new approaches to training, and a discussion on the evolution of environmental and climate challenges. 

"2030 and 2050: when these target dates for achieving transformational goals were set, they seemed far off. But that future is now," said President of Initiatives in Art and Culture Lisa Koenigsberg.

"IAC's conference, 'Maintaining Purpose,' will feature robust discussion of the measures, methods, practices, social values, and commitments required to successfully achieve the vision set forth in the declarations of principle which intentionally differ from roadmaps."

Tuesday's sessions include "Global expectations and sustainability: Language, legislation, regulation, and transformation" and "Action vs. aspiration: Beyond pledges and commitments," followed by a presentation by Sarine on its work with technology and verifiable data in "Origins: Achieving transparency in a transformational age."

The day will also include a presentation by jewelry designer Satta Matturi, as well as afternoon sessions on the mainstream gold market, touching on topics like determining value, premiums, recycled gold, and gold produced by artisanal and small-scale miners.

IAC will hold a collaborative closing panel on intellectual property with conference partner, CIBJO, the World Jewellery Confederation.

"Initiatives in Art and Culture's annual Gold and Diamond Conference has firmly established its credentials as a critically important vantage point from which to examine jewelry and the jewelry industry as a business, cultural and artistic endeavor, within the context of contemporary society," said CIBJO President Gaetano Cavalieri.

"What draws it apart is that it considers each of those elements with equal fervor, enabling us as professionals to look ahead to what will challenge us in the month and years ahead."


 Related stories will be right here … 
On Tuesday evening, IAC will recognize the honorees of its sixth annual award for "Leadership in Responsible Practice" and third annual award for "Outstanding Contributions to the Diamond and Jewelry Industries."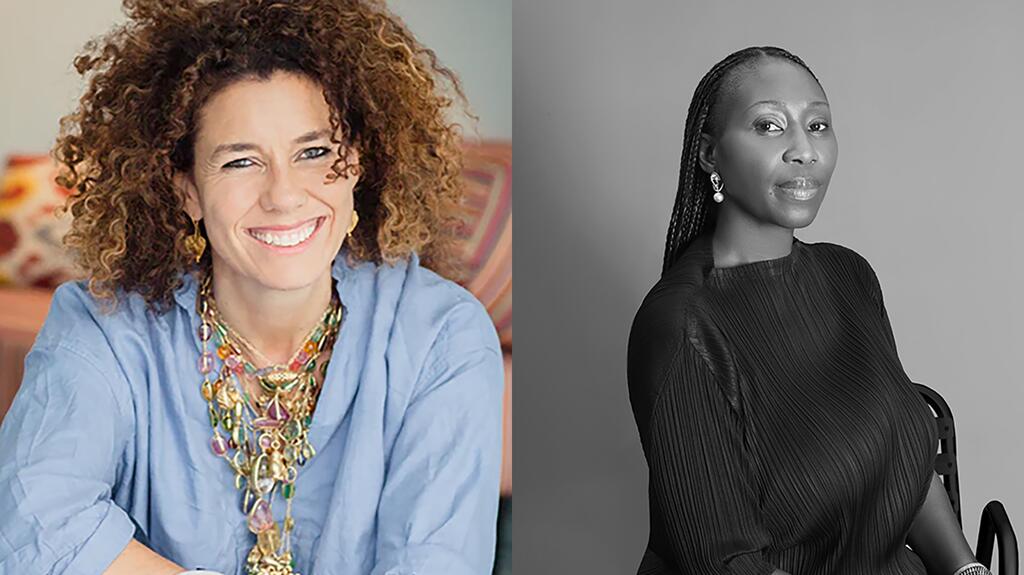 Pippa Small will be honored with the Leadership in Responsible Practice Award, which is presented to a member of the jewelry industry who has made a transformational contribution to ethical sourcing and responsible practices in the worldwide gem and jewelry trade. 
"Since first launching in 2007, Pippa Small has prioritized ethical practices and cultural collaboration, while working to generate secure livelihoods in areas of conflict and to create opportunities for women to learn valuable skills," said Koenigsberg. 
"Her signature styles serve to link diverse collections, materials, communities and global artisanry. Her resplendent jewelry embodies the social responsibility mirrored by her global commitments." 
Designer Satta Matturi will be honored with the Award for Extraordinary Contributions to the Diamond and Jewelry Industries.
"Satta Matturi's commitment to African design motifs and her reverence for exceptional material and craftsmanship are matched by her belief in the social impact of diamonds in Africa," said Koenigsberg.
"Her work as a designer of culturally powerful and resonant elegant diamond jewelry since 2015, her support for responsible practice throughout the diamond supply chain, and her service as a board member of the RJC uniquely qualify her for this award." 
Wednesday follows with more sessions, beginning with climate change conversations in "Transitioning to low- or zero-carbon methods without subjecting at-risk communities to the new socioeconomic injustices."
It will be followed by "Reducing the environmental impact of gold extraction: Defining best practices" — a discussion of the overlap between climate and biodiversity, approaches to mercury reduction, and
Planet Gold's
training program for mercury reduction.
Other talks include panel discussion, "Reconceptualizing mine to market: the Cruzeiro approach," and a conversation with Brazilian jewelry designer Silvia Furmanovich on her work, involvement with world cultures and natural materials, and her commitment to artisanry and detail. 
Closing remarks, "Defining luxury in an age of responsible practice," explores the relationship of businesses "doing good" versus what consumers genuinely care about, as well as the highly valued elements of a concept of luxury framed by responsible practices.
For the full program agenda and list of speakers, and to register for "Maintaining Purpose," visit IAC's
website
. 
To learn more about Initiatives in Art and Culture, call 646-485-1952 or email
info@artinitatives.com
. 
More on Events & Awards