David Yurman, Scarlett Johansson Renew Charity Initiative
A portion of proceeds from select jewels will benefit the Lower Eastside Girls Club.
New York—David Yurman and brand ambassador Scarlett Johansson have announced plans to continue their charitable partnership with the Lower Eastside Girls Club.
The New York-based
club
provides free programming in art, science, leadership, entrepreneurship, and wellness for girls and gender-diverse youth of color in the city.
From now through June 30, all net profits from David Yurman's pistachio green cable bracelets and 20 percent of the purchase price from sales of an assortment of designs chosen by Johansson will be donated to the group.
The new pistachio green cable bracelet, available in David Yurman's U.S. stores and
online
, sells for $20. Of that price, $16 will be donated.
The jewels range in price from $300 to $4,800.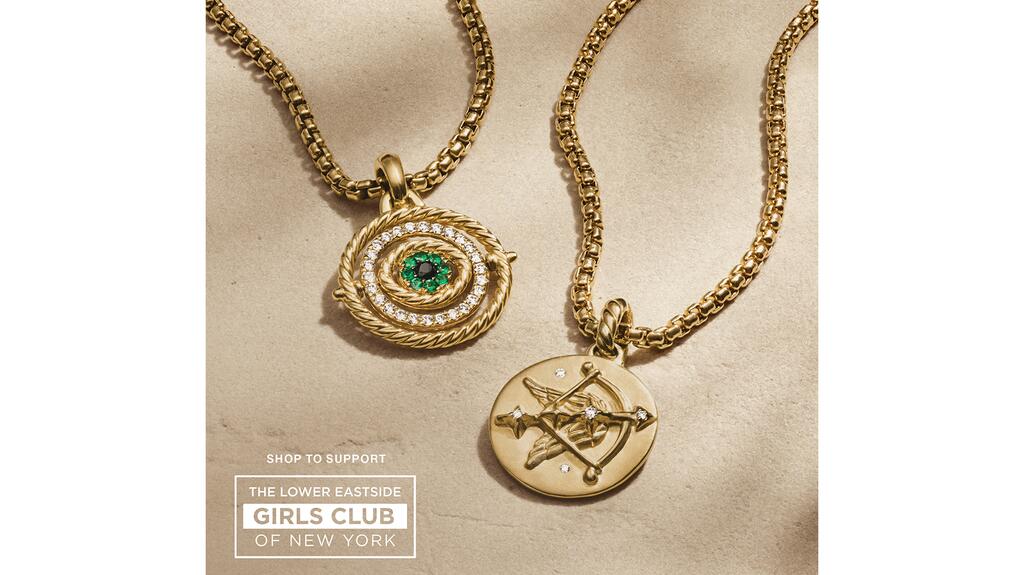 Johansson said her picks are "timeless, and easy to wear together to create that signature David Yurman layered look."
This is the second time Johansson and the brand have teamed up to support the Lower Eastside Girls Club.
Johansson and the Yurman family are all native New Yorkers, so the choice felt like a natural fit, said the company.
"The Lower Eastside Girls Club creates a safe environment for young people to hone their leadership skills, empowering them for the future," said Johansson.
"They're actively fostering positive change in the lives of so many young New Yorkers at a grassroots level."
Last year, David Yurman raised more than $300,000 for the group via its sales of curated designs by Johansson and a private shopping event at its New York flagship.
"We are incredibly grateful to David Yurman and Scarlett Johansson for so generously supporting our mission," said Ebonie Simpson and Jenny Dembrow, co-executive directors of the Lower Eastside Girls Club.
"Founded by community mothers in 1996, the Lower Eastside Girls Club has grown to become a global model of innovative youth education. We honor David Yurman's investment in our young people, which helps them acquire the knowledge, skills, and guidance to effect positive change."
For more information, visit the David Yurman
website.
 Related stories will be right here …
More on Majors
Majors
Dec 04, 2023