This New Virtual Try-On Technology Was Created for Jewelers
TrueView AR is meant for jewelry businesses of all sizes.
Bellevue, Wash.—Technology enabling virtual try-ons is the latest tool being adopted to help close e-commerce sales, and there's a new player that wants to bring it to all kinds of jewelry businesses.

TrueView AR offers a multi-application system compatible with any existing e-commerce platform; a simple web plugin enables a 3-D virtual experience so customers can see the jewelry designs they like on themselves without having to download a separate app.

"We've tried to create a product that is super targeted to the Gen Z consumer mindset and will help businesses maximize the growth opportunities that are waiting for them in the digital space," said Managing Director Bahruz Agayev. "Because the future won't wait. Every jeweler with a digital platform should have skin in the game."

The system is "hyper-tailored to the needs of professional jewelers and DTC jewelry brands," according to industry veteran Nan Lung Palmer, owner of Facets Consulting, who helped test TrueView AR and advise on its development.

Watch: A Demo of TrueView AR Technology 
For example, the system allows shoppers to customize designs, easily switching the metal and gemstone type, shape, and size when they're in try-on mode to see several different looks at once.
Retailers and designers can also utilize TrueView AR for valuable data and insights into which products, custom combinations, gems, or designers are most popular with shoppers.
Meanwhile, a customized tablet-based try-on allows for a 2-D try-on experience with true-to-size renderings suitable to help a sales associate engage customers.
Online shoppers also can easily take selfies of their try-on experience to share on social media, helping provide organic exposure to a bigger audience.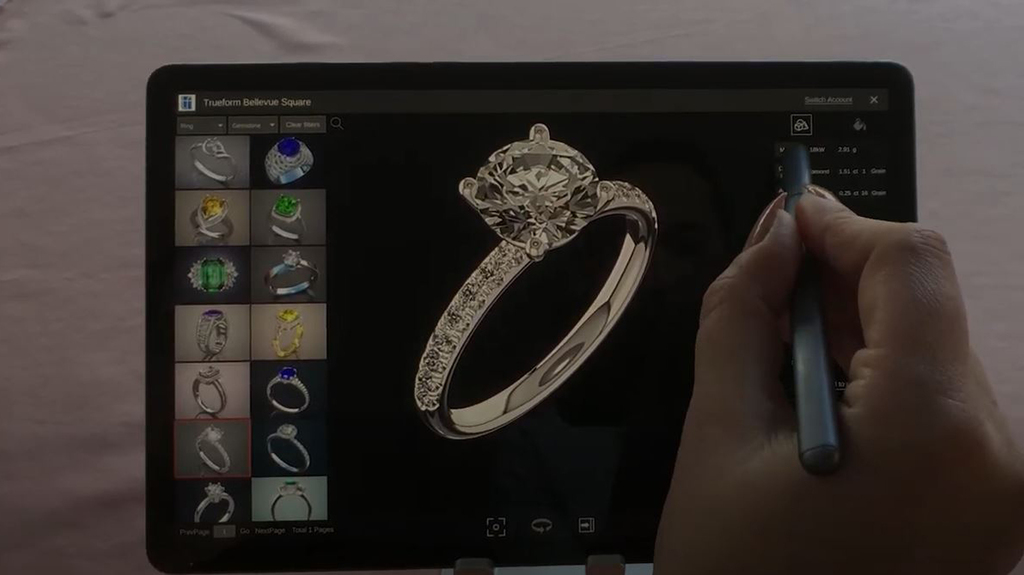 "Most of the virtual try-on solutions you see out there were custom-built for the company using it and that's a luxury that the studio designer, or family-owned jeweler on Main Street, often can't afford," Agayev said.
"So we're taking a democratic approach with our product, and removing the red tape so that everyone in the jewelry industry can capture their customers via this very cool shopping experience—and boost their conversion rates as much as the big guys."
For more information or to request a demo, visit
TrueViewAR.com
. 
 Related stories will be right here …