Pandora's New Lab-Grown Diamond Campaign Stars Pamela Anderson
Plus, Luciano Rodembusch, president of Pandora North America, shares his insight on valuation and sustainability.
Copenhagen—Pandora is expanding its lab-grown diamond offerings, showing off its latest jewels in a new star-studded campaign.
The "Diamonds for All" campaign will highlight some familiar faces, including model and actress Pamela Anderson.
"I like the fact that these are lab-grown diamonds, and knowing the jewelry is crafted from recycled silver and gold makes me feel good about wearing it. It is actually the more radical, kind of glamorous move," said Anderson.
She's joined in the campaign by American Sign Language performer Justina Miles, model and Vogue Creative Director-at-Large Grace Coddington, actress Amita Suman, model Precious Lee, model Sherry Shi, and musical artist and dancer Vinson Fraley.
The campaign was shot in New York City by photographer Mario Sorren and directed by Gordon von Steiner.
It celebrates "the breaking of conventions and tells a new diamond story," said Pandora.
"From 'diamonds are a girl's best friend' to 'diamonds are everyone's best friend.' From 'diamonds on ring fingers' to 'diamonds on every finger.'"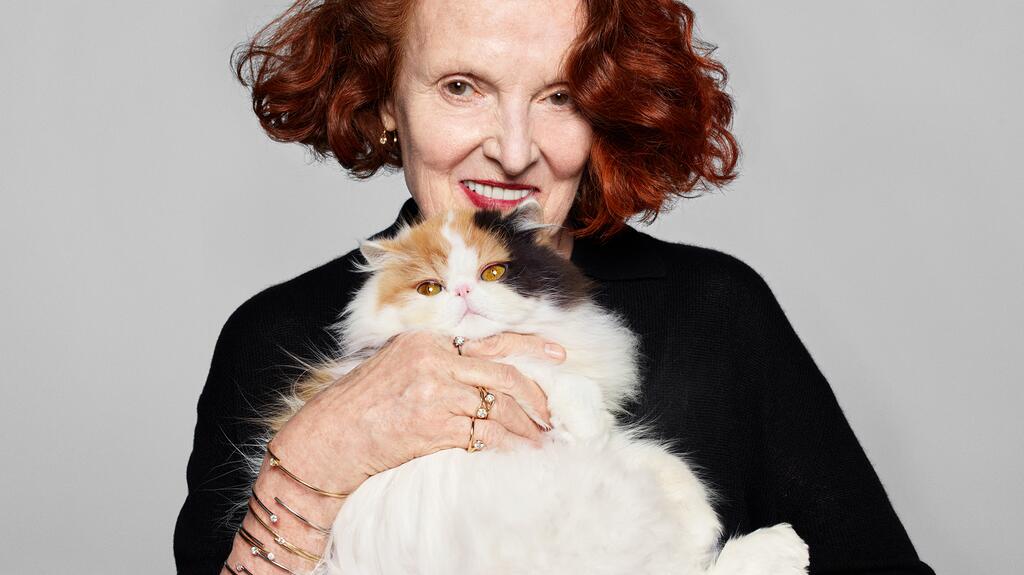 Mary Carmen Gasco-Buisson, chief marketing officer at Pandora, said the new campaign will help consumers reimagine diamond traditions.
"Our diamonds are not for the few, for a once-in-a-lifetime occasion, or only for giving. They represent personal meaning that each of us can create," said Gasco-Buisson.
Pandora first announced
its move into the lab-grown diamond jewelry market
in May 2021, stating it would no longer be using natural diamonds—a stone it, notably, used in only a small percentage of its jewelry—amid its push for "sustainably created" and affordable products.
It introduced its "Pandora Brilliance" collection to the United Kingdom before rolling out to new markets,
landing in the United States
and Canada last August.
Previously called "Diamonds by Pandora," the company's lab-grown diamond line is now called "Pandora Lab-Grown Diamonds."
Within the U.S. jewelry trade, there is a polarizing debate around lab-grown diamonds, but Pandora has appeared confident in its move into the market.
Luciano Rodembusch, president of Pandora North America, shared his insights on Pandora's lab-grown diamond collections and the market at large in an email interview with National Jeweler.
"We shifted from mined diamonds to exclusively lab-grown diamonds to lessen the impact on the planet and to deviate from unfair working practices in the mining industry," he said.
"Because of this shift, we've been able to create a collection of diamonds that are more sustainable and more affordable for every consumer."
Pandora has framed its move into lab-grown diamonds as a push for sustainability, a claim that some in the jewelry industry have taken issue with, but the company has remained firm on its stance.
"We are committed to making lab-grown diamonds more sustainable. Our diamonds are grown, cut and polished using renewable energy at our facilities and have a carbon footprint of only 9.17 kg CO2e per cut and polished carat," said Rodembusch.
"Consumers will continue to purchase jewelry, and it is our responsibility to reduce our emissions, like with our lab-grown diamond collections, so we can reduce our impact on the planet."
As
noted on the company's website
, the diamonds Pandora uses in its jewelry are grown in the United States. It has been reported that they are
grown at De Beers' Lightbox factory in Gresham, Oregon
, though officials from both companies have declined to comment on this claim.
Rodembusch noted
Pandora's second-quarter earnings
surpassed analysts' estimates, which he viewed as a positive signal for lab-grown diamond demand.
"By democratizing diamonds, we created an affordable jewelry line that brings quality, sustainable lab-grown diamonds to everyone, which is what we strive to do as a brand," he said.
 Related stories will be right here … 
Rodembusch said its current lab-grown diamond collection is "performing accordingly with our expectations."
"It was the largest contributor of new clients for the brand since its launch and we have received a large quantity of positive feedback from our clients. Those are some of the key reasons that motivated us to expand our [offerings with] new designs and new collections that we believe will accelerate our performance in the lab-grown diamond market [even more]."
Pandora began with a range of 36 designs but has expanded to 57 new styles across three new collections, with prices starting at $290.
"Pandora Nova" features round brilliant and princess-cut lab-grown diamonds in four-prong settings, meant to mimic the look of a floating diamond.
"Pandora Era" reimagines classic styles with bezel and prong settings.
"Pandora Talisman" is described as an "elevated take" on the company's charms, created in 14-karat gold and set with brilliant-cut lab-grown diamonds. 
Pandora Lab-Grown Diamonds are available
online
, in all U.S. stores, and select stores in Canada and the U.K. The new collections will be available Aug. 31.
The line will expand to Australia with select collections also available in Mexico and Brazil in October.
Another facet of the lab-grown diamond debate within the U.S. trade has been concerns about the lasting value, or possible lack thereof, of lab-grown diamonds.
When asked if Pandora shared that concern, Rodembusch said, "Not at all."
"Since our first days, Pandora has been democratizing jewelry, creating affordable jewelry that can help people to express themselves. Now it is time for us to also democratize the diamond market. With lab-grown diamonds, we are allowing the dream of so many fans around the world to become a reality," he said.
Its customers' interest in lab-grown diamonds is growing, he said, due in part to shoppers being more sustainability focused and the draw of a lower retail price.
"The customer response has been fantastic! It's our fastest-growing segment since its launch. We are excited to see how the lab-grown diamond collections perform in North America as we continue to expand the offerings," he said.
More on Lab-Grown