Pandora's Lab-Grown Diamond Line Heads to the U.S.
The announcement preceded the Danish company's release of its second-quarter results.
Copenhagen, Denmark—Pandora is bringing its lab-grown diamond jewelry line to the United States next week.
 "Pandora Brilliance," which enjoyed a successful test run in the U.K., will launch in the U.S. and Canada on Aug. 25.
The announcement preceded the release of the company's second-quarter results on Tuesday.
Here's what to know about Pandora Brilliance along with four other key takeaways from the Danish jewelry company's quarterly results.
Pandora's lab-grown jewelry line is rolling out in the U.S. and Canada.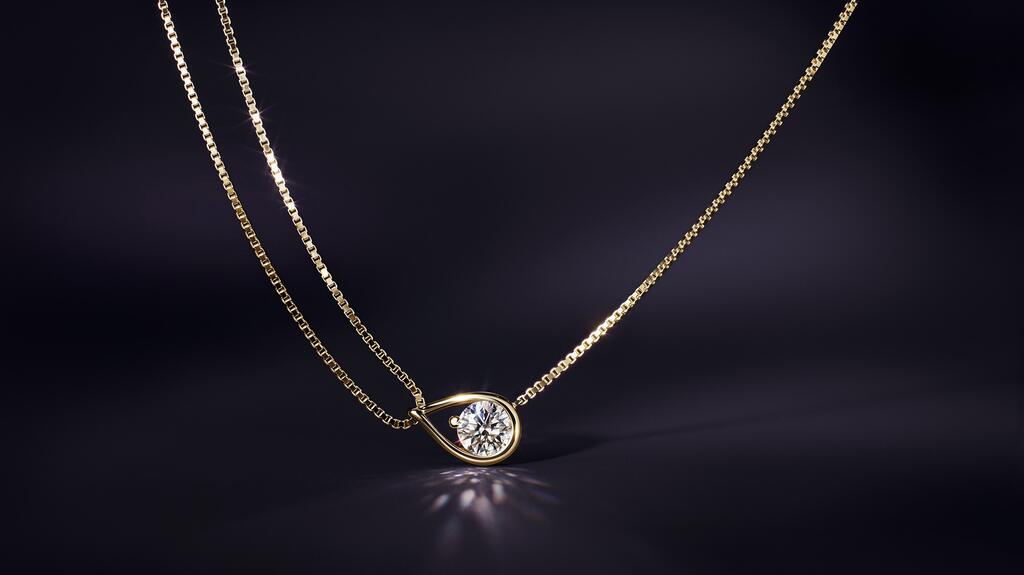 Pandora announced in May 2021 that it would
no longer use natural diamonds in its jewelry
—a category that represented a small percentage of its overall inventory—stating it wanted to offer "sustainably created" products,
a claim that ruffled some industry feathers
.
The company concurrently
announced plans for a line of lab-grown diamond jewelry
, following what it said was a well-received test run in the U.K.
The company began a worldwide rollout of the Pandora Brilliance collection this year, and the next stop is the U.S., as well as Canada.
Actress Rosario Dawson and model Ashley Graham are the faces of the latest collection.
"The future of luxury is here today. Lab-created diamonds are just as beautiful as mined diamonds, but available to more people and with lower carbon emissions," said CEO Alexander Lacik.
"We are proud to broaden the diamond market and offer innovative jewelry that sets a new standard for how the industry can reduce its impact on the planet."
The collection also marks Pandora's first using only recycled silver and gold, in line with its goal of using 100 percent recycled silver and gold by 2025.
The collection's motif is a take on the infinity symbol.
The 33-piece line includes rings, bangles, necklaces and earrings, each featuring a lab-grown diamond with a clarity of VS and above hand-set in sterling silver or 14-karat yellow or white gold.
The carat weights range from 0.15 carats to 1 carat, with prices starting at $300.
It will be available for purchase across 269 stores in the U.S. and Canada as of Aug. 25.
"Brilliance" will be the first collection under the new "Diamonds by Pandora" category.
Pandora had a strong second quarter, but the U.S. market struggled.
Second-quarter revenue was up 10 percent year-over-year to 5.7 billion Danish kroner ($770 million) compared with 5.2 billion Danish kroner ($702 million) in the second quarter last year.
"When comparing vs. Q2 2021, the performance needs to be interpreted with care as temporary store closures distort the year-over-year performance," noted Pandora.
It reported organic sales growth of 3 percent year-over-year, compared with 84 percent last year.
Its sell-out growth (sales in Pandora-owned and -operated stores) was up 2 percent year-over-year, compared with 62 percent last year.
"We are very pleased to see our efforts continuing to pay off as we deliver yet another record revenue quarter. We maintained solid growth vs. pre-pandemic levels, despite negative impacts by lockdowns in China and a tough U.S. comparison due to the stimulus checks last year," said Lacik said.
By sales channel, Pandora-owned retail stores, including the online store, brought in 4.1 billion Danish kroner ($558.5 million) in the second quarter, up 21 percent from 3.4 billion Danish kroner ($462.9 million) the previous year.
Wholesale sales in the second quarter were down 12 percent to 1.4 billion Danish kroner ($191.5 million).
Online sales were down compared with last year, when they rose sharply due to COVID-19 lockdowns, but nearly doubled compared with Q2 2019.
"Across most markets, Pandora sees a greater acceptance of the online store as a path to purchase but is also seeing consumers returning to stores as COVID-19 restrictions are lifted," said the company.
Sales in the U.S., Pandora's biggest market, were down 12 percent year-over-year, though still strong when compared with 2019, posting 59 percent organic growth.
The U.S. market's performance was in line with what Pandora had expected, as it had noted a possible slowdown in the market in its
first-quarter results
.
Pandora attributed the market's performance to the absence of stimulus checks this year.
"The stimulus checks were initiated in March 2021 and Q2 2021 was the strongest quarter in Pandora US last year, with an organic growth of 80 percent vs, 2019 thereby representing an elevated comparison base," the company said.
Pandora's long-term goal is to double its U.S. business compared with 2019.
The company noted revenue growth of an additional 4 percent after integrating its acquired franchise partners, including
Ben Bridge
.
The company is also struggling in China, impacted by the COVID-19 lockdowns. Store traffic in the region is down 60 percent compared with 2021.
Looking to the year ahead, Pandora's guidance remains unchanged in the face of "elevated uncertainty."
Its second-quarter results were in line with the company's expectations.
The company expects to see organic growth of 4 to 6 percent and an EBIT margin of 25 to 25.5 percent.
 Related stories will be right here … 
Pandora is growing its retail footprint.
Pandora is expanding its network, opening a net 15 concept stores in Q2 2022 vs. Q1 2022, mainly in the U.S. and China.
In the second quarter, 25 Pandora owned shop-in-shops were opened in Latin America.
In July, Pandora acquired the Portuguese distributor Visão do Tempo, taking over 25 concept stores and nine shop-in shops, converting them to Pandora-owned stores.
There were 2,447 concept stores as of the second quarter, including 1,500 owned by Pandora.
Pandora is also opening a New York hub in September as it looks to attract talent to the brand.
A temporary space in fall will be followed by a permanent space in the summer of 2023. The office will be the home base for 150 full-time corporate employees.
Pandora's core "Moments" collection and its Marvel jewelry put on strong performances.
Pandora's offerings have expanded far beyond its iconic charm bracelet, but customers still like the classics.
Its "Moments" collection, which includes the bracelet and its charms, did well in the second quarter.
Its "Collabs," or collaborations, also resonated with customers, particularly the
Marvel collection
.
The company launched an Avengers collection in February, including 11 pieces inspired by characters like Iron Man, Black Panther, The Hulk, and Captain America.
The Moments and Collabs category posted 13 percent growth year-over-year.
However, sales in its new Diamonds by Pandora category, which includes the lab-grown collection, fell 44 percent year-over-year.
Pandora is also looking to reach a newer, fuzzier demographic, offering a line of pet products, including collars and engravable tags.
Pandora is upping its manufacturing capacity.
Pandora has a new manufacturing facility in the works.
The company recently outlined
plans to build a $100 million manufacturing facility
in Vietnam, its third factory and first outside Thailand.
The Pandora factory will be located in the Binh Duong Province, which is about 25 miles north of Ho Chi Minh City.
The company said construction is set to begin in early 2023, with the facility slated to start producing jewelry by the end of 2024.
The factory will employ 6,000 craftspeople, said Pandora.
More on Lab-Grown