Take a Peek at Couture's Newest Design Talents
This year's Design Atelier is full of gems.
Las Vegas—No matter how many Couture shows one has attended, there's no denying the rush that comes with discovering a new-to-you brand.
The Design Atelier (DA) is dedicated to that treasure hunt, hosting emerging jewelry designers for up to three years.
Just getting in, and earning the Couture stamp of approval, is a major boost for up-and-comers in itself, though the real draw is the retailer and fellow designer relationships formed.
Browse a selection of jewels from some of the industry's most exciting new voices who are exhibiting in the Design Atelier this year.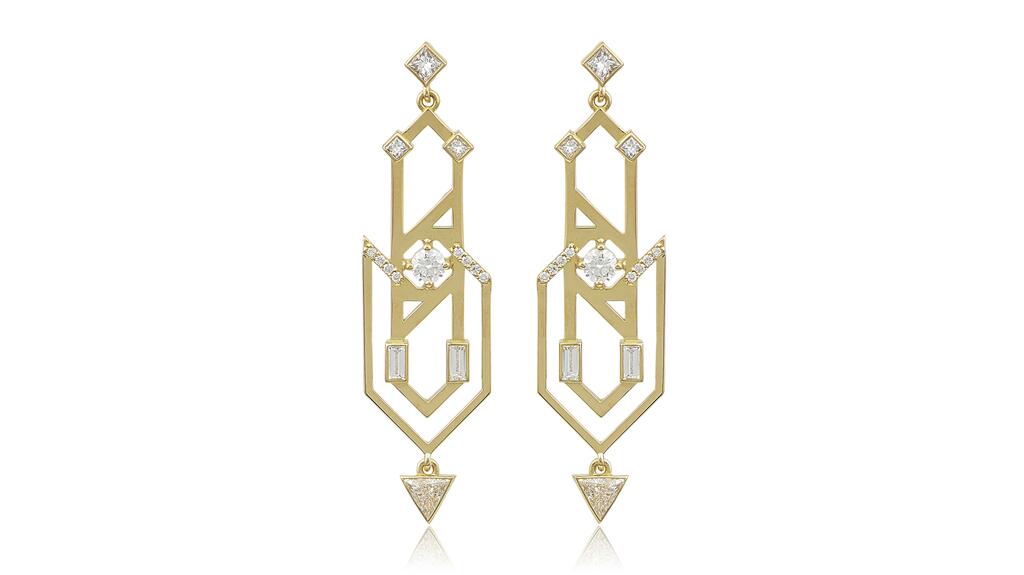 From DA newcomer
Alexia Gryllaki
attendees will experience the "Onna" collection, combining Western and Eastern influences.
From Japanese art and philosophy, specifically, Gryllaki's statement jewels draws upon objects' symbolism and spiritual essence that flows from item to wearer.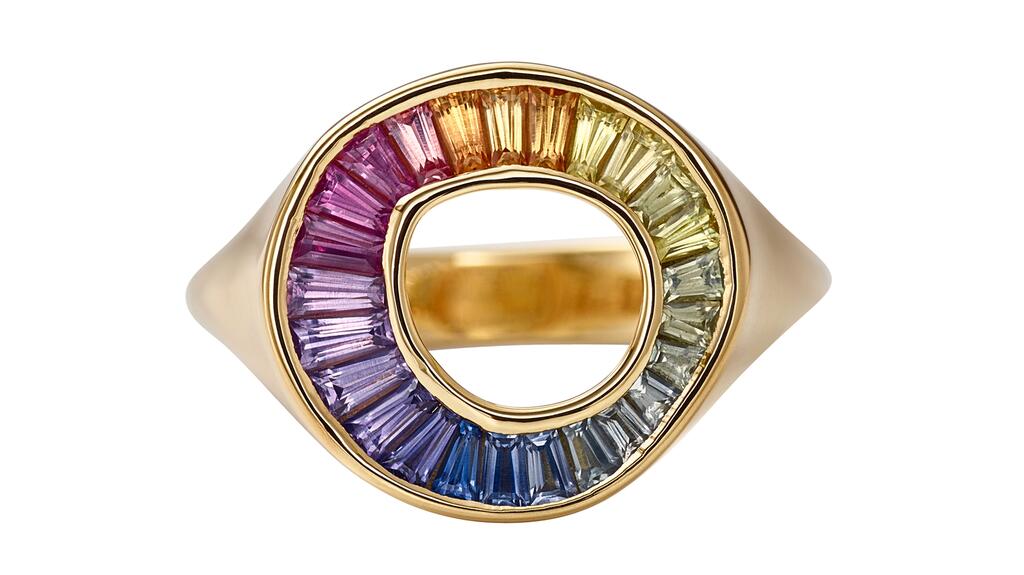 Israel-based brand
Artemer
eschews the rules of traditional diamond jewelry in favor of the unique and unexpected.
A specialist in engagement rings, Artemer will showcase one-of-a-kind rings and highlights from five different collections at its first Couture show.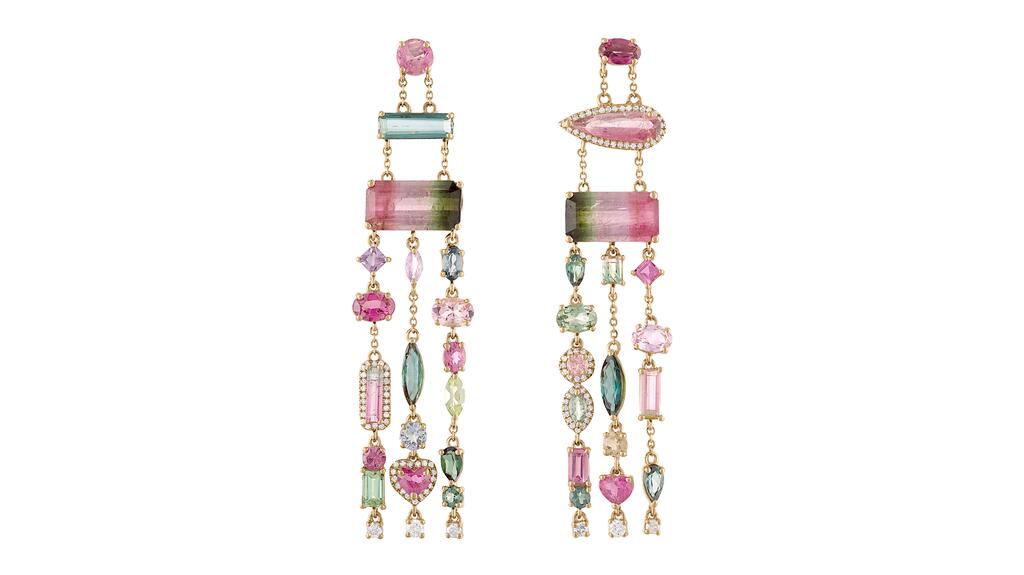 Known for her positive mantra chains and bangles,
Eden Presley
designer Gwen Myers is queen of good-vibe jewelry.
Right now, she's particularly attuned to tourmaline's energy, noting her "never-ending love affair" with the material.
For her first Couture, she'll unveil the new "Rock Candy" collection consisting of one-of-a-kind jewels that showcase tourmaline's wide range of shades.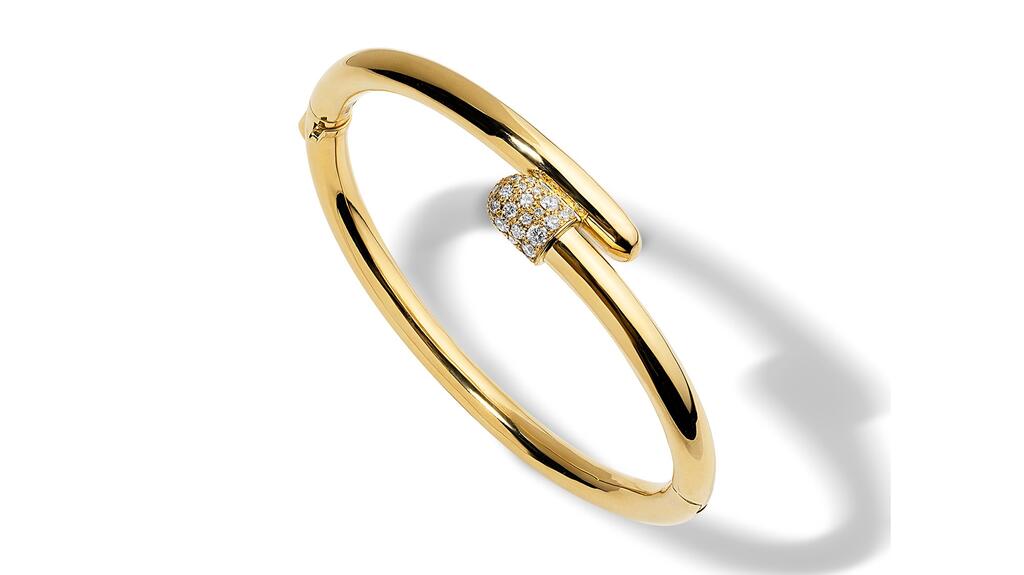 A few days in Vegas can leave anyone with a headache. Luckily,
Elior New York
has found a cure for jewelry trade show exhaustion.
The brand's playful pill motif adorning pendants, earrings, bracelets, and rings proves good accessories are the best medicine.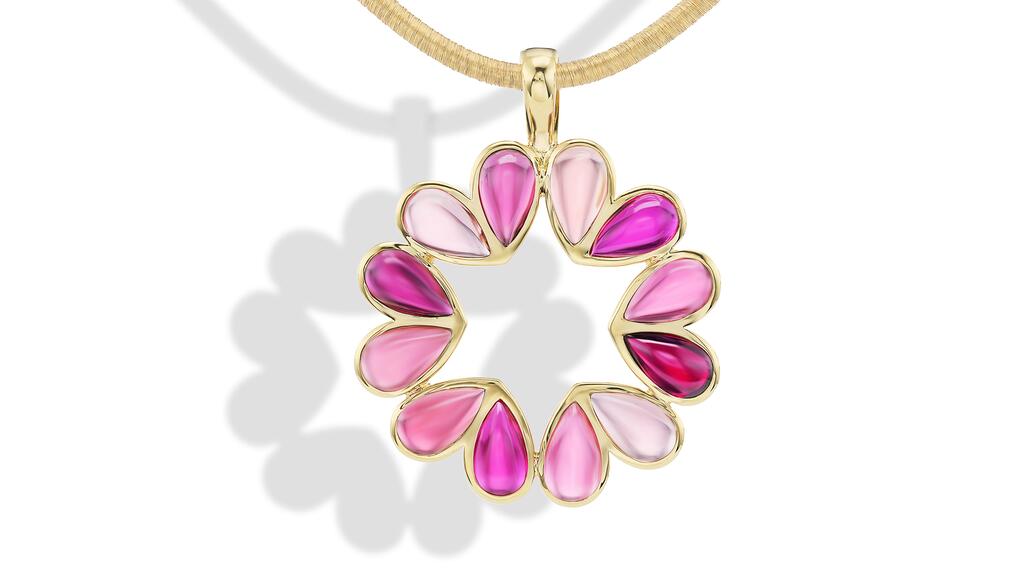 Gemella Jewels
is upping the ante with its best-selling motifs this year.
A prime example is the above necklace, which elevates the company's signature heart made from two pear-shaped stones.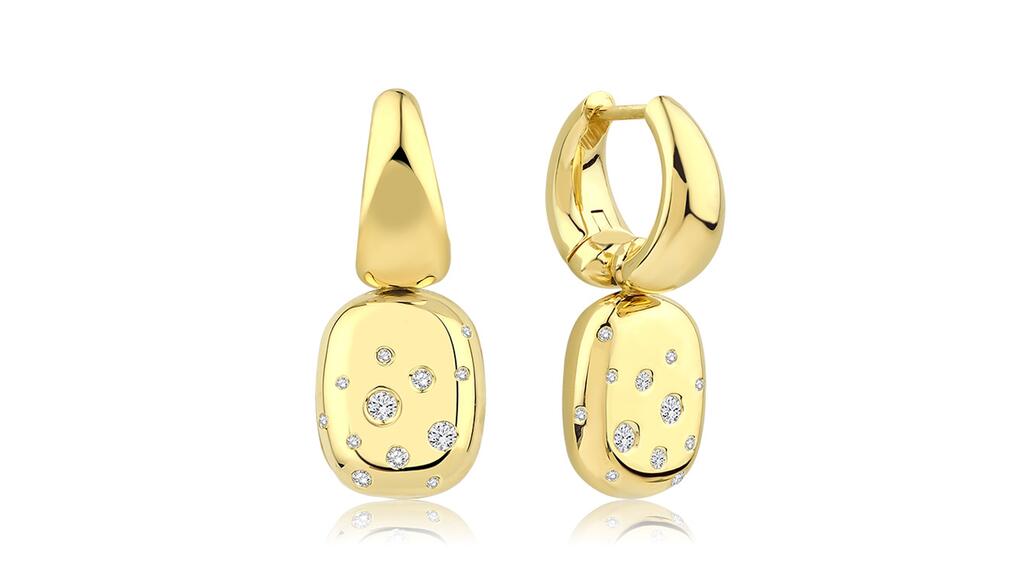 The remains of a temple in the ancient hilltop settlement Mardin, the Turkish town where her grandmother grew up, informed
Kloto
designer Senem Gençoğlu's current collection.
Gençoğlu translates the temple's stone slabs into tactile forms adorning pendants, hoop earrings, and rings.
The designer's preferred color palette is a mix of yellow gold and silver, with the occasional white diamond sprinkled in.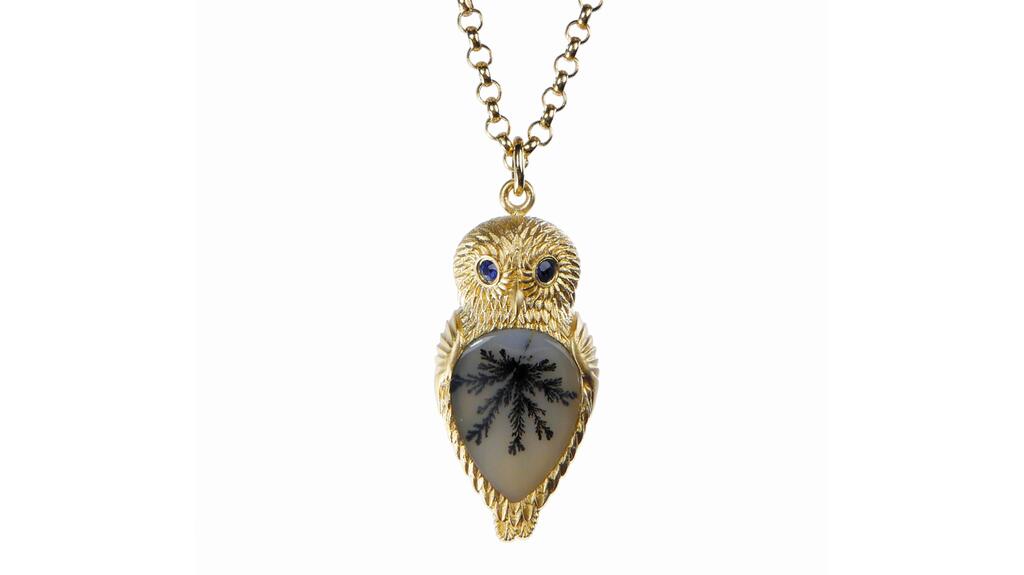 Lunar Rain's "Earthly Delights" collection imagines animals in gold and gemstones.
Intricate metalwork and stones with unique inclusions, such as dendritic agate, comprise whales, owls, giraffes, and other creatures. Look out for designer Melissa Chen's new colorful enamel additions.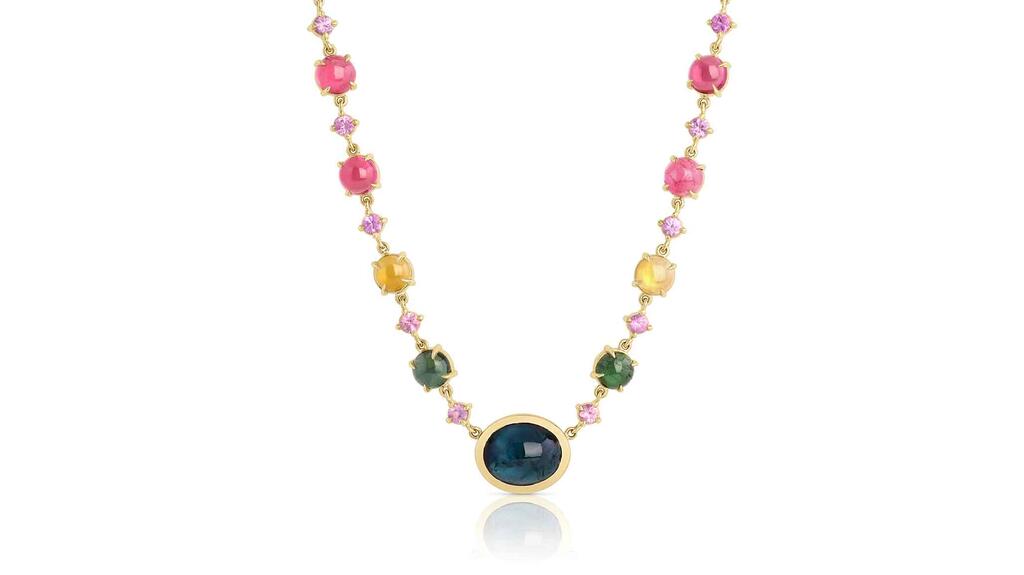 For
M. Spalten
designer Melissa Spalten, colored gemstones are her paintbrush.
Her art is in the way she selects and arranges each specimen, creating joyful color stories. At Couture, she'll showcase her latest one-of-a-kind, gemmy designs.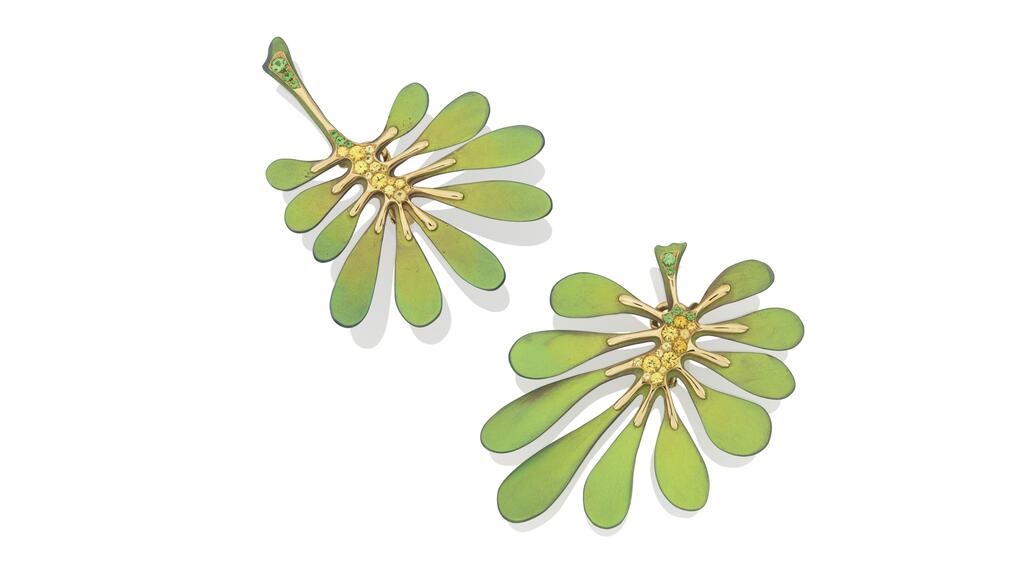 New-to-Couture Alix Dumas of
Maison Alix Dumas
considers herself equal parts artist and jewelry designer.
At the show, see Dumas' "dreamlike" depictions of natural elements, like flowers and leaves. Materials like anodized titanium help contribute to the jewels' surreal effect.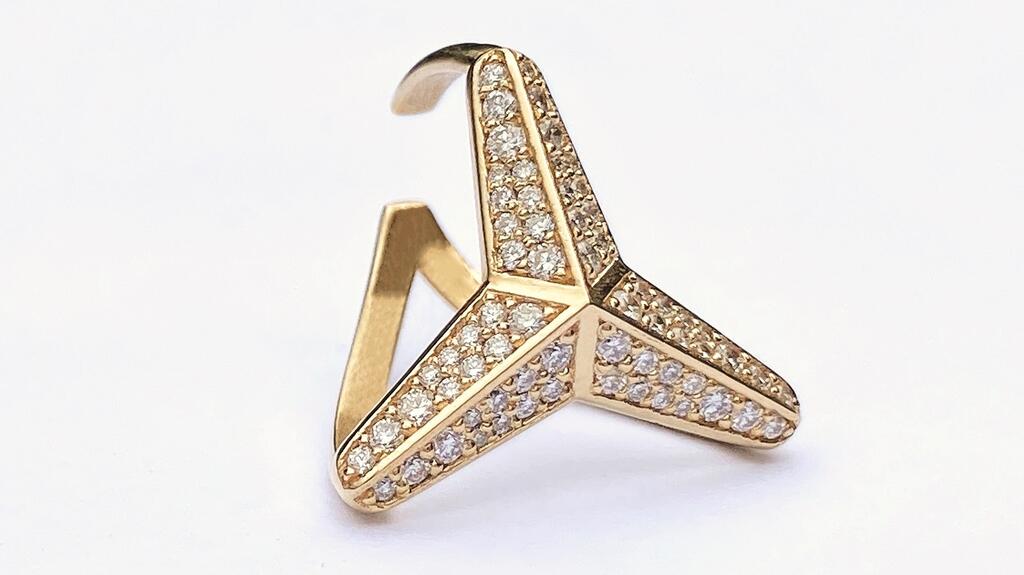 For
Maria Kotsoni
's entrance to the world of Couture, the brand will showcase diverse works from across several collections, ranging from organic to clean cut.
When worn, the designer's daring, architectural shapes are natural statement pieces.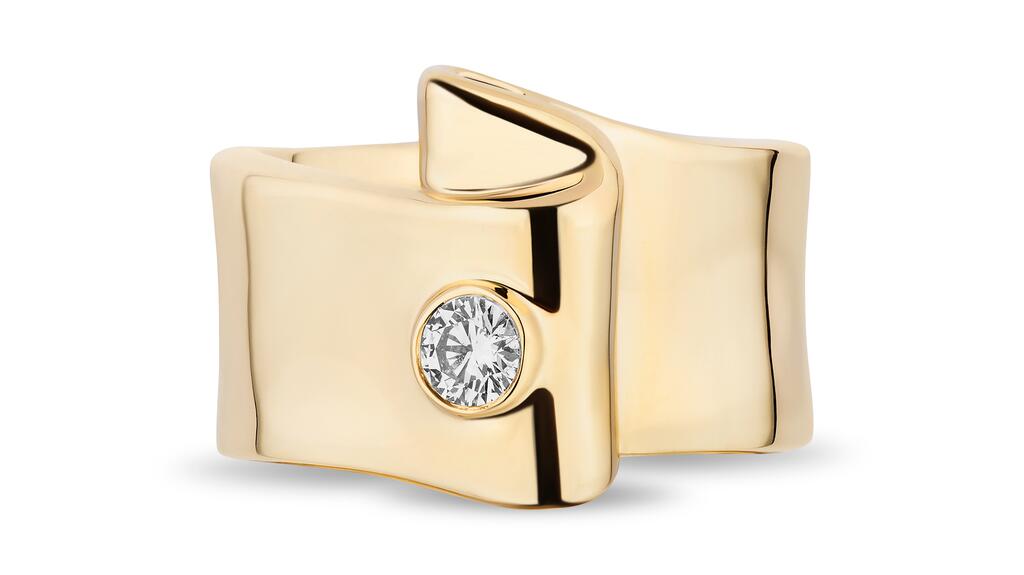 One of
Mason and Books
' first pieces was a bow ring. Designer Jamie Books considers the symbol synonymous with her daughter, who has worn the accessory since infanthood.
The motif's natural progression is Mason and Books new "Chiffon" collection, in which ribbon-like gold forms wrap around the body.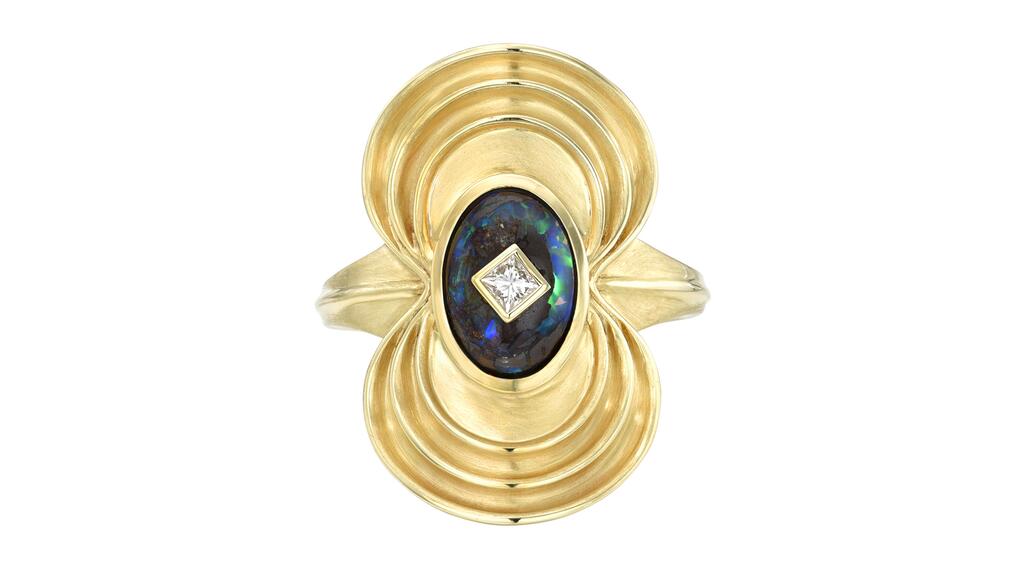 Meredith Young
will take visitors to outer space with her new "Supernova" collection launching at the show, inspired by star formation.
Opals, reminiscent of their own miniature galaxies, are center stage in the newness, which also features ombre enamel.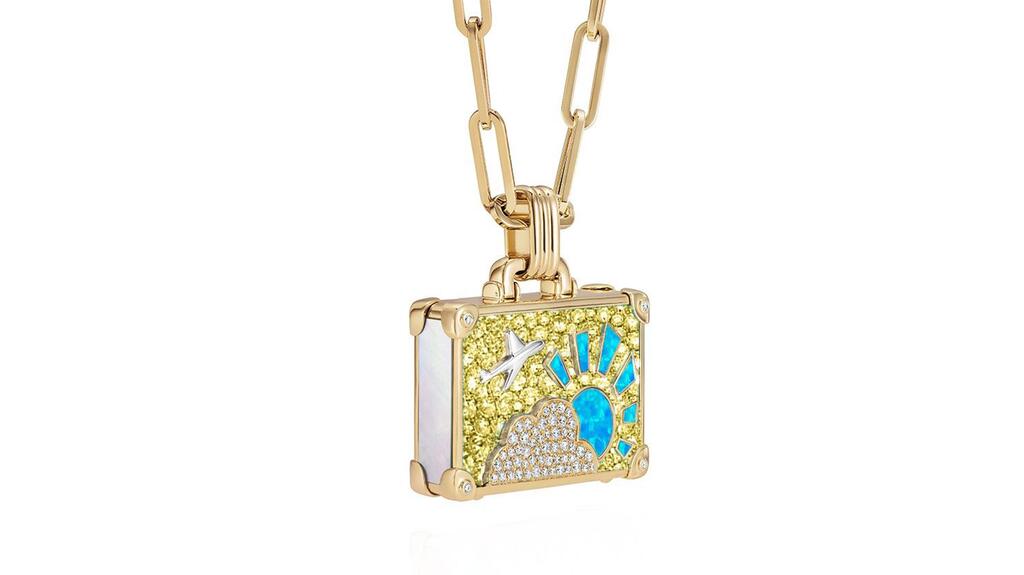 NeverNot
's new
"Travel" collection
will make its U.S. debut at Couture, and it couldn't be more appropriate.
Elaborate inlay pendants depicting suitcases are a love letter to the summer vacation. The brand will unveil two new variants.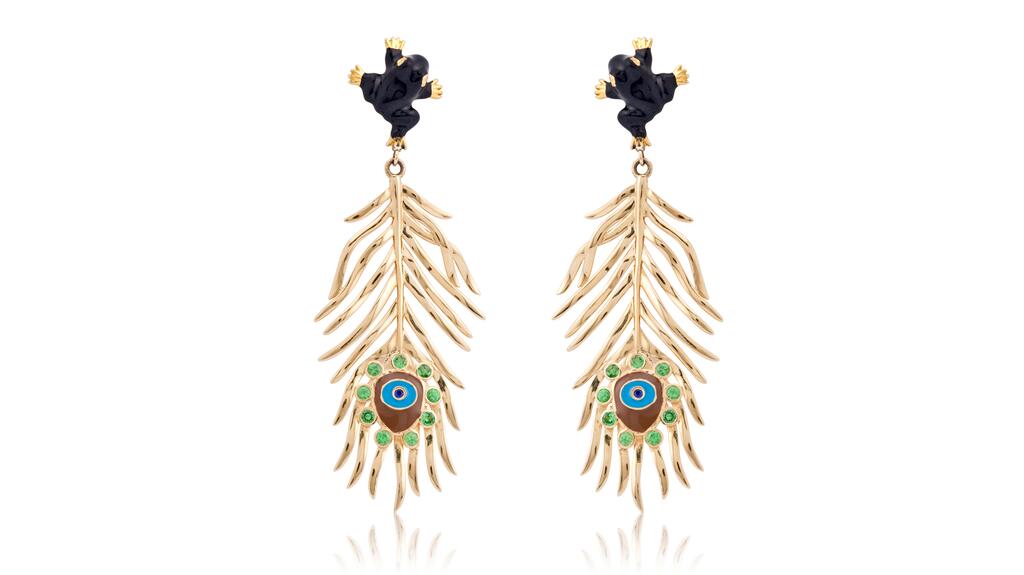 Onirikka
designer Gloria Batlle continues to mine her childhood in the tropics for inspiration for her latest creations.
Nature-inspired motifs like flowers, parrots, and the brand's beloved frog sit aside dangling gold jewels with movement.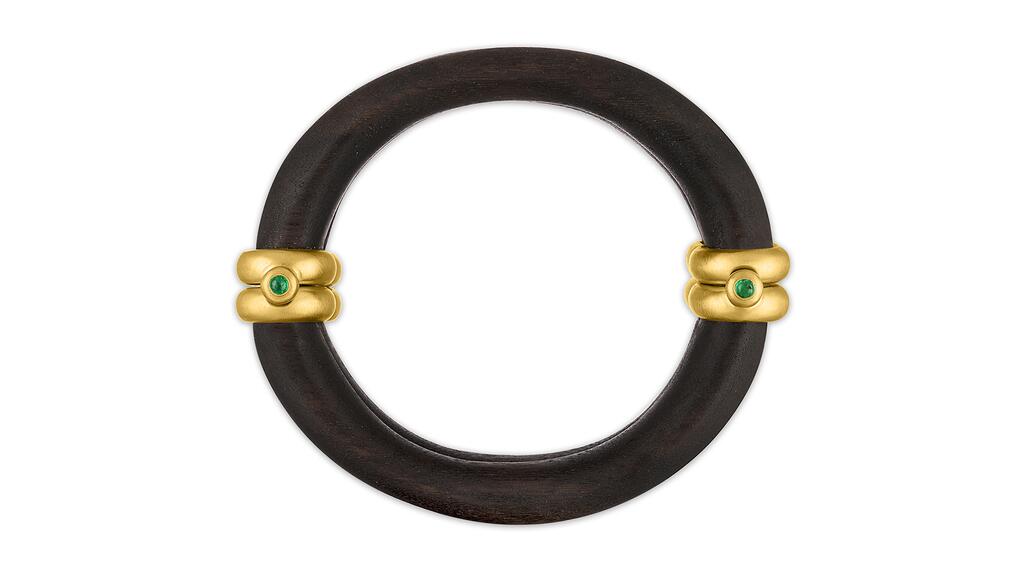 New materials like amber, jasper, and reclaimed wood have taken hold of
Prounis
designer Jean Prounis' imagination.
Prounis' latest designs also expand into different techniques like intaglio carving, which bolsters the brand's ancient feel.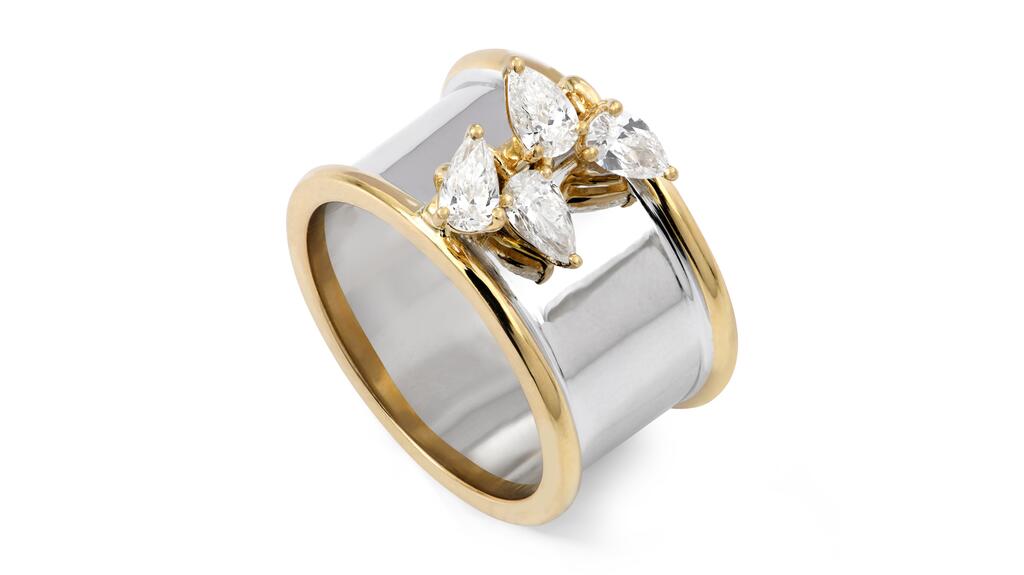 Rainbow K
got its start with vintage-inspired classics but has found its niche in a more modern and edgy sensibility.
At the DA, the Parisian brand will unveil its latest utilitarian-feeling hoop earrings, rings, and bangles, including new necklaces and bracelets strung from bright cords.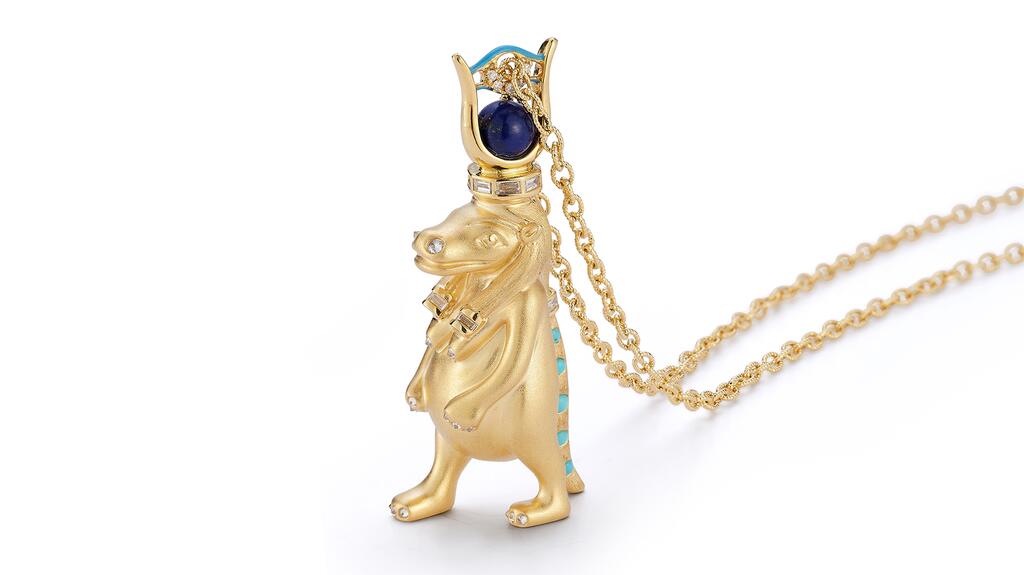 Renna
's collection is a love letter to the ocean, but designer Renna Brown Taher is also exploring new sources of inspiration at Couture.
The designer looked to Egypt for her new "Tawaret" pendant, depicting the ancient Egyptian deity thought to ensure one's fertility and provide protection during childbirth.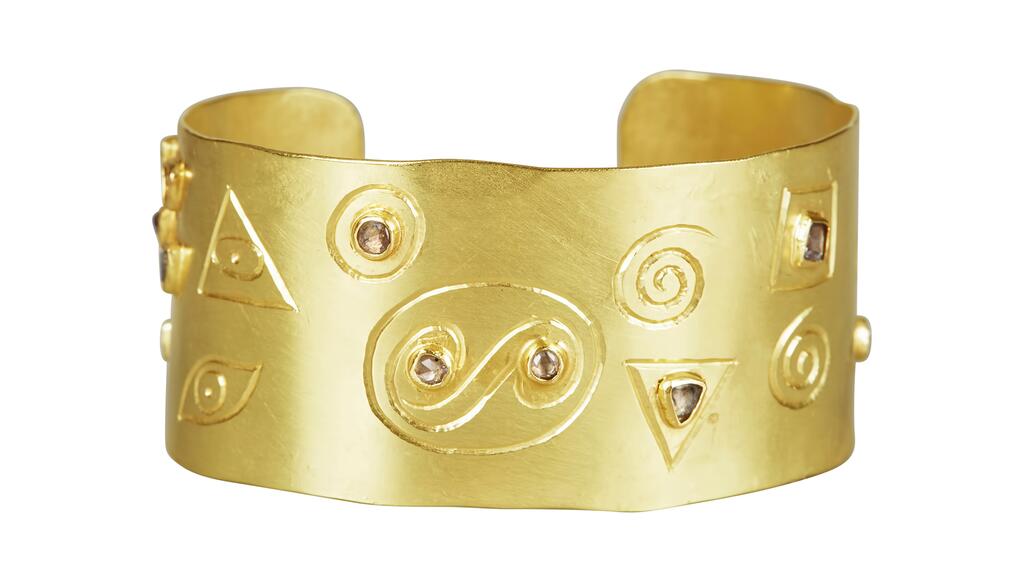 According to
Sophie Theakston
, the cuff is one of the most powerful pieces of jewelry one can wear, often a symbol of authority in antiquity worn by both men and women.
Theakston is particular about her gold alloy, creating just the right 18-karat "soft" yellow that "allows the natural patina to shine through," she said.
The above cuff is engraved with symbols that are a nod to the painter Gustav Klimt.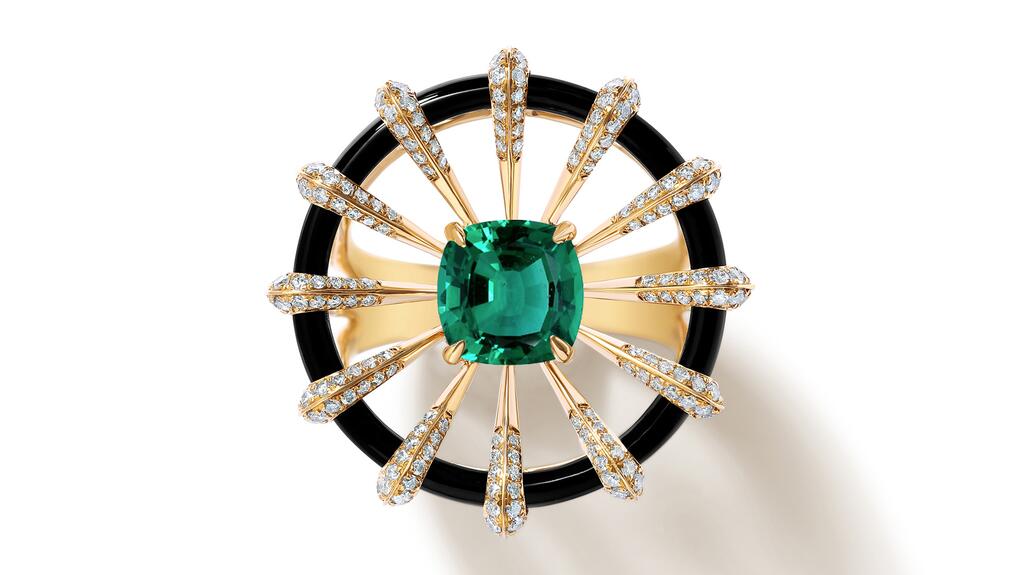 The "Borsh" collection is an addition to
State Property
's overall "Arcane" range, inspired by the Byzantine era. Borsh's triangular elements reference motifs in Byzantine architecture.
Plenty of graphic, gender-less designs await at the State Property booth.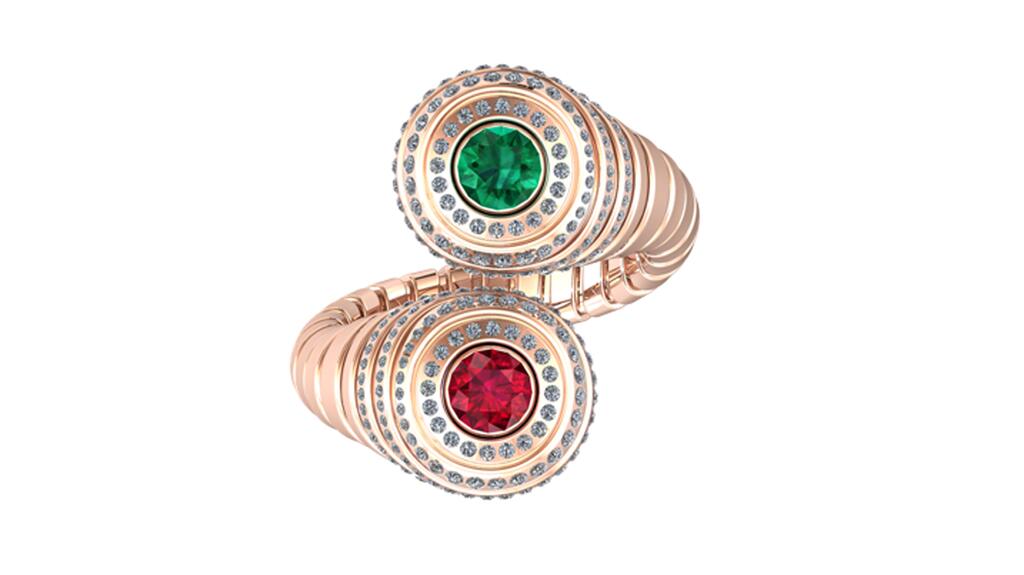 According to brand
Tariq Riaz
, which excels in innovative engineering, the new "Duality" collection launching at Couture must be experienced in person.
By twisting the patented designs rendered in 18-karat gold, diamonds and natural color-changing stones, gems transition from one color to another.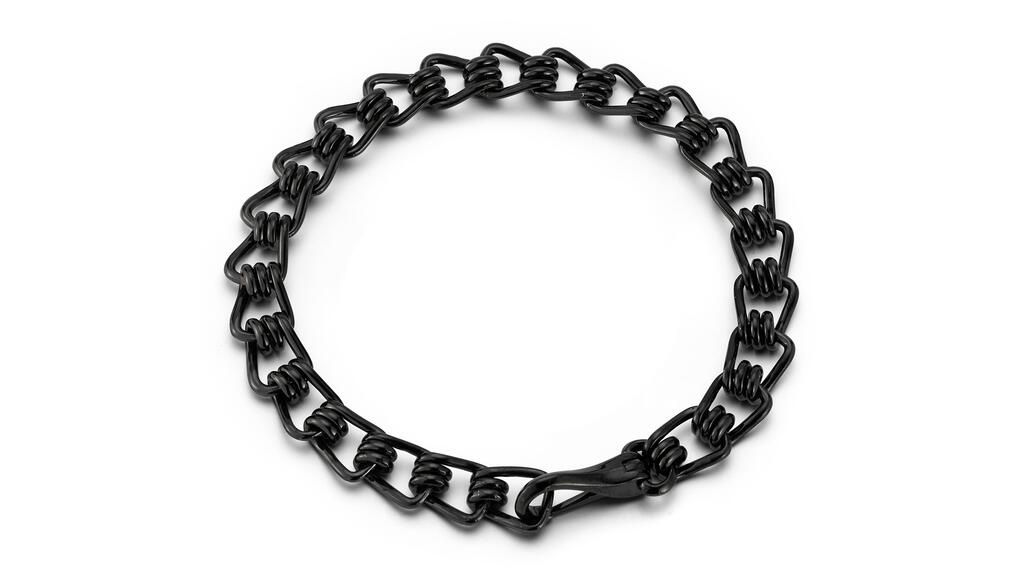 Walters Faith
has been designing luxurious jewelry essentials for a decade, but there's one demographic the company feels it's neglected.
To rectify that, Walters Faith is debuting the "Huxley" collection, geared toward men and crafted in 18-karat rose gold, rhodium-plated gold, black diamonds, onyx, and spinel.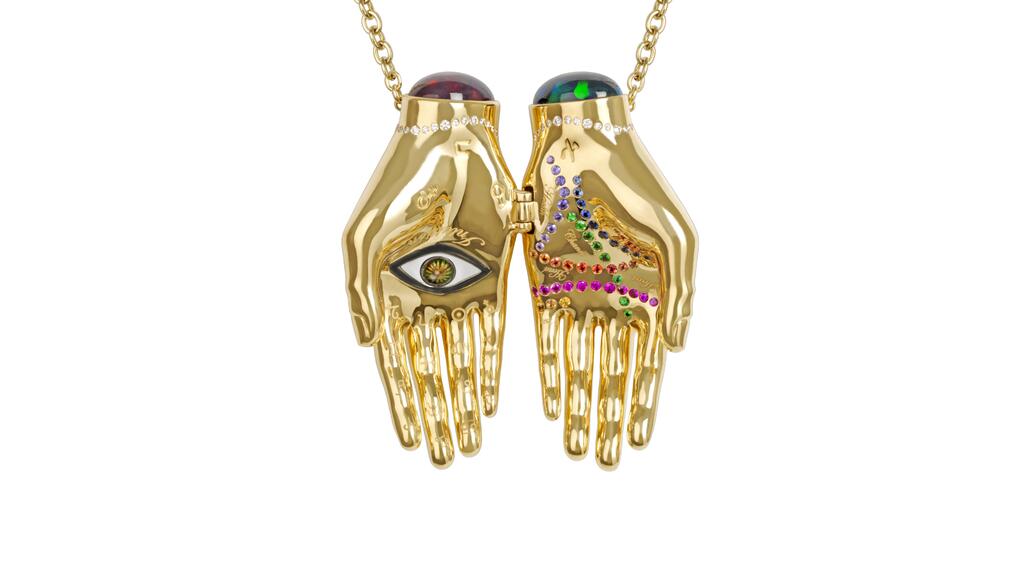 The intricate "Eternal Hands" pendant is a miniature version of a molding of the designer
Alexandra Rosier
's own hands. 
The design is rife with symbols, one hand representing masculine energy and the other feminine. 
Palmistry lines are rendered in rainbow sapphires. Together, the hands form one union, representing the disparate forces that create a whole. 
"Eternal Hands" is up for a Couture Design Award. See the rest of Rosier's work at her booth in the DA. 
 Related stories will be right here …
More on Trends