Piece of the Week: NeverNot's 'Beach Escape' Necklace
It's from the brand new "Travel" collection.
For a while there, it was anyone's guess if and when we would return to full travel schedules amid the COVID-19 pandemic.

Now, the jewelry and watch calendar feels bustling and back-to-normal. 

So, it's the perfect timing for NeverNot's new "Travel" collection, an ode to adventuring and exploring places far from home. 

Launching now as London Fashion Week commences, the collection comprises a suitcase and sunglasses motif, adorned with stones that are inspired by different destinations.


A fantastic opal immediately emits a tropical feel, as in this "Piece of the Week" jewel.
Called the "Beach Escape" necklace, it features a "suitcase" pendant in 14-karat yellow gold with opal, white diamonds, tiger's eye, and yellow mother-of-pearl.
We'd highly suggest carrying it on when you're jetting to your next vacation; no other accessories needed.
Priced at $8,320 and debuting to press and buyers now, inquiries may be directed to the
NeverNot website
.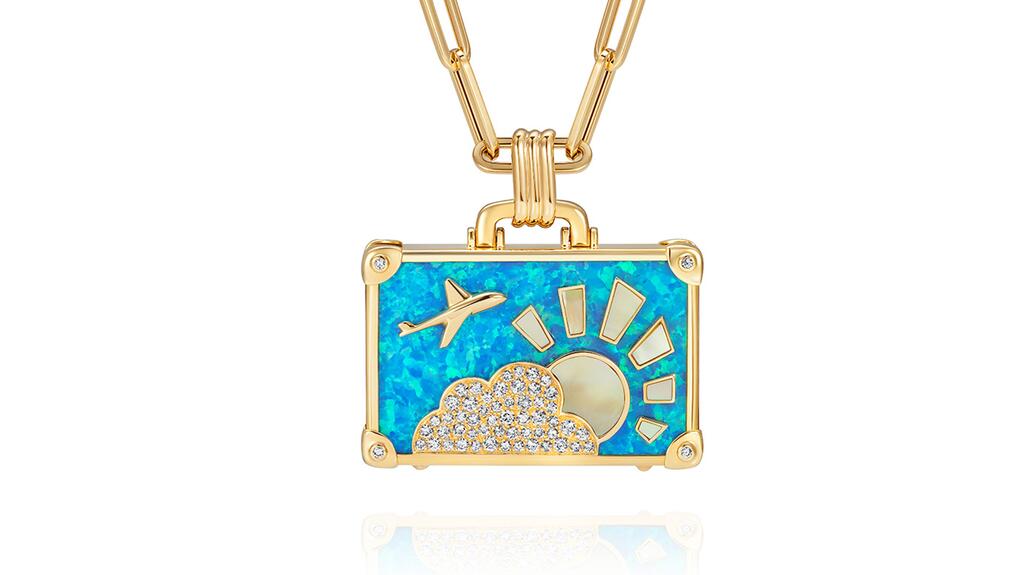 Related stories will be right here … 
More on Collections
Collections
Nov 27, 2023