Piece of the Week: Heavenly Vices' Lock Necklace
The Victorian-inspired design is a functional lock and key.
Fine jewelry brand Heavenly Vices has an old soul.
Aesthetically, designer Samantha Jackson is most at home in the Victorian era, reinterpreting common items of the era like love tokens into modern day jewelry styles.
Heavenly Vices' newest collection, called "Lock Stories" is a new twist on the brand's fascination with antiquity.
The collection centers on five different locks, each with a different meaning. Locks are functional, acting as the necklace closure. The lock and key will only work when each message is correctly lined up.
This "Piece of the Week" pick spells "Flor," the Spanish word for flower. The word is written in the Roman alphabet; in Braille, which was created in the Victorian era; and four flowers that were popular in Victorian times.
Crafted in 14-karat yellow gold and attached to an 18-inch chain, the Flor Lock Stories necklace is available for $6,000 on the Heavenly Vices
website
.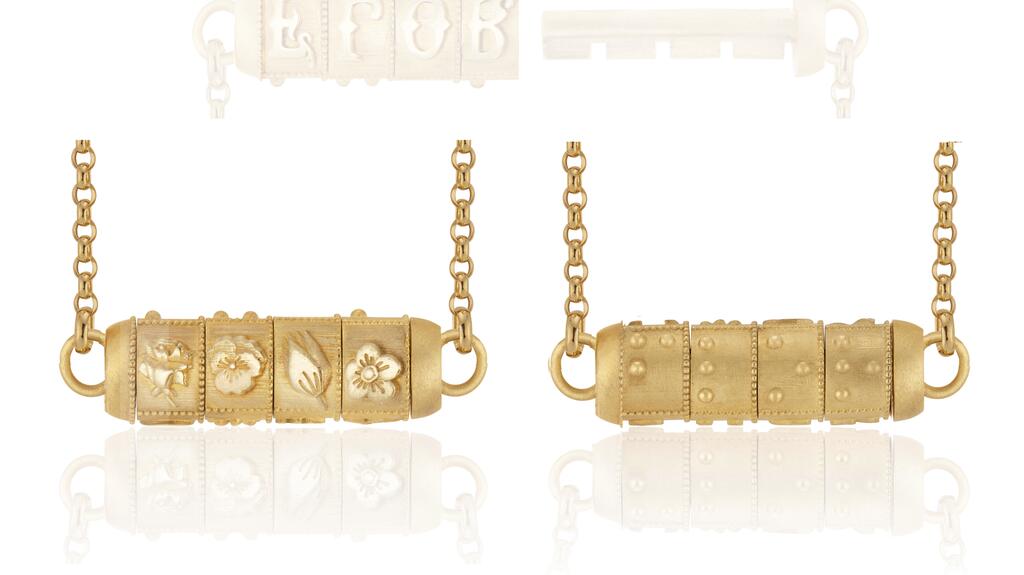 Related stories will be right here … 
More on Collections