Piece of the Week: Loquet London's Lunar New Year Charm
It's from a new collection of charms designed to go in the brand's signature lockets.
This coming Sunday is the Chinese New Year, heralding the start of the Year of the Rabbit.
Loquet London is getting in on the festivities, with a dedicated Lunar New Year collection of charms for shoppers to add to their lockets.
There are Chinese characters representing longevity, fortune, and wealth, a tiger for the year in the Chinese zodiac coming to conclusion now, and a panda that, though not part of the zodiac, is an animal associated with the country.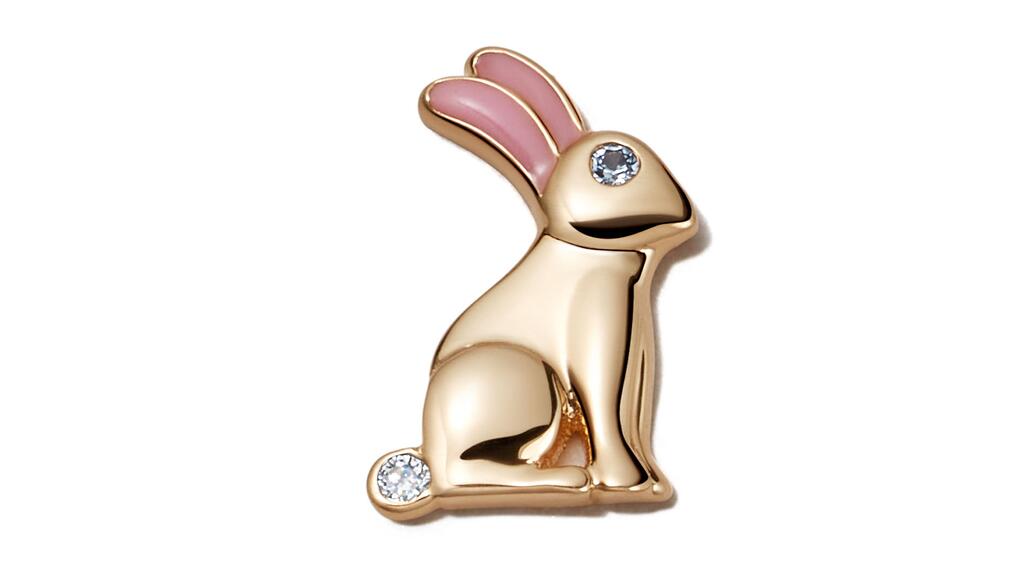 Of course, there's also a rabbit charm to celebrate the new year. As a symbol, it's associated with peace and longevity in Chinese culture. It's also considered the luckiest of all 12 signs.
Loquet London's version is crafted in 18-karat yellow gold with pink enamel marking the ears, light blue sapphire marking the eye and diamond for the tail.
Priced
at $250
, it's designed to be added to one of Loquet London's signature floating charm necklaces, bracelets, or rings. 
It's pictured at top in the 14-karat gold
sapphire baguette rainbow locket
with multicolor sapphires and diamonds ($8,500) and other Loquet London charms. 
 Related stories will be right here …
More on Trends