This Is the Most Gen Z-Appropriate Timepiece From Watches & Wonders
The Oris ProPilot X Kermit Edition may be inspired by a puppet, but that doesn't mean it isn't superchic, says Senior Editor Ashley Davis.
Hear me out. 
Oris has a Kermit the Frog collaboration timepiece and it's absolutely adorable. Not cartoon character adorable—there's barely a puppet in sight; more on that later—more like fashion-forward, Gen Z colorful cute.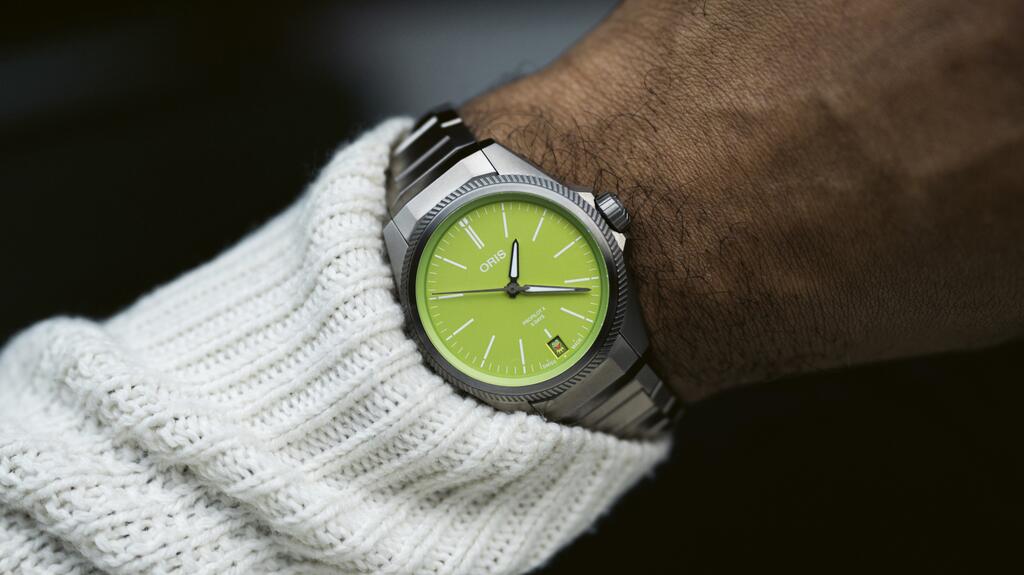 The dial of the Oris ProPilot X Kermit Edition is yes, Kermit the Frog green, but to me it screams Key lime pie. My personal childhood connotation would veer more toward Nickelodeon slime than Muppet. 
It's a happy shade, a vibrant yellow green that lends so much personality to the silver titanium case and bracelet. 
There is an actual nod to the amphibian inspiration in the form of Kermit's face in the 6 o'clock date window, though he only appears on the first of the month. Though I could live without it, it will no doubt be a draw to the "Disney adult" who embarks on trips to Anaheim or Orlando more frequently than I get to the dentist.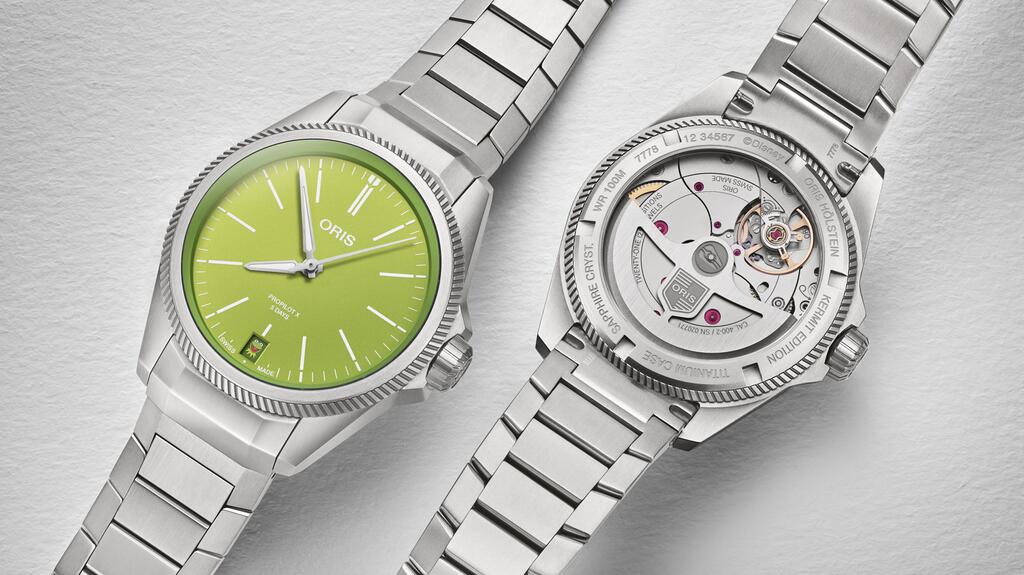 The Kermit homage is ultimately subtle. The success of the timepiece is how Oris nailed the dial color, picking a verdant, new growth type of green that is optimistic and youthful, rather than feeling like a throwback. Green watch dials have been trending for several years, but this shade is far more fun and less classic than its predecessors. 
Oris launched the ProPilot X Kermit Edition at Watches & Wonders Geneva this year and it's available this month. 
It's powered by the Oris Calibre 400 automatic movement with a 120-hour power reserve and retails for $4,600.
Its 39 mm case makes it a universally flattering size for Muppet and Key lime pie fans alike. 
 Related stories will be right here … 
More on Editors