A New Book on Chanel Is a High Jewelry Lover's Dream
It highlights Gabrielle "Coco" Chanel's lasting influence on modern design.
New York—Every jewel tells a story.
When it comes to Chanel's high jewelry archive, that story is from Gabrielle "Coco" Chanel herself.
Chanel had a way with jewelry, and the diamond industry noticed via her fashion-forward costume designs.
In 1932, a year with almost eerie parallels to the current moment, diamond execs bet on the fashion tastemaker to lend her talents to fine materials.
New book "Chanel High Jewelry," released this month from Thames & Hudson, recounts the fascinating history of Chanel's high jewelry genesis and takes the reader on a journey to its present-day creations.
Just as society endures a fraught economic and political landscape now in the wake of the pandemic, in the early 1930s, inflation and unemployment was rife post-1929 stock market crash. The London Diamond Corporation enlisted Chanel to reinvigorate the diamond market.
"Bijoux de Diamants," or "Diamond Jewelry," was Chanel's first high jewelry offering, which reflected optimism in contrast to the bleak global landscape.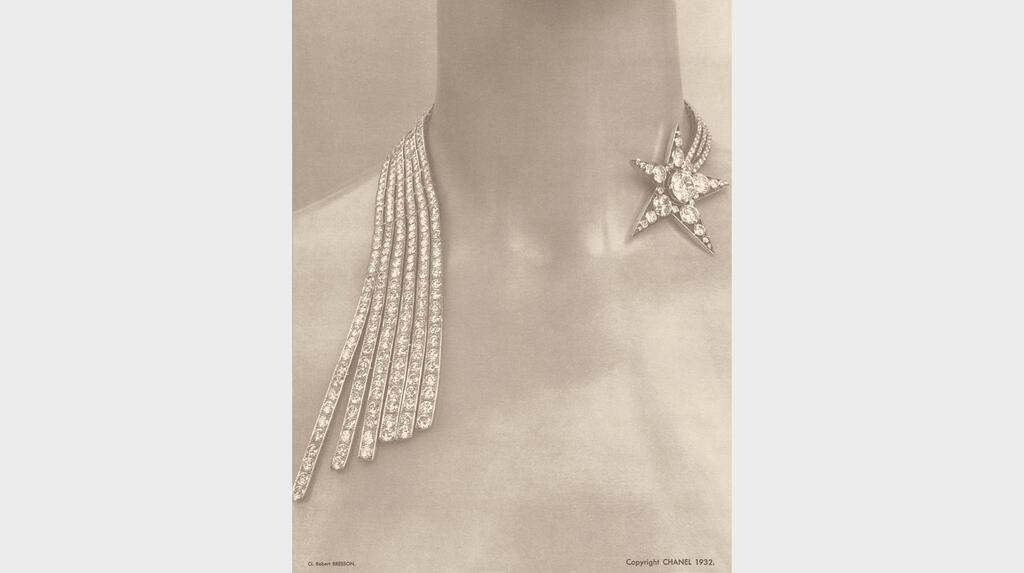 The collection was full of comets, moons, and stars.
Featuring white and yellow diamonds set in platinum and yellow gold, the designs were meant for day wear, not just formal occasions. Some look remarkably modern, even today.
"Some of my necklaces don't close, to suit the shape of the neck; some of my rings wrap around," she said, as recounted in the book.
"Some of my bracelets drop down the arm, clinging to the curve. My jewelry never departs from the notion of the woman and her dress."
Indeed, Chanel prioritized how jewelry lay on the body. She favored clean lines and stone-prominent looks, with the metal often nearly hidden.
While Chanel may have championed wearing her elaborate pieces for any occasion, their glamour makes them synonymous with evening wear.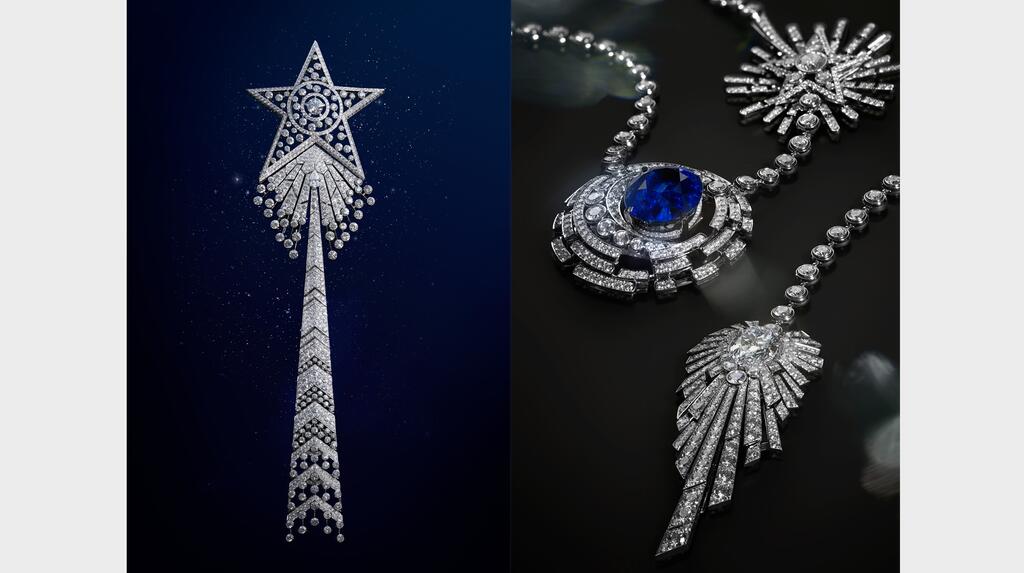 With an archive as rich as Chanel's, subsequent collections have mined these original influences to master the interpretation of the founding designer's favorite motifs.
The book showcases all the signature ones, including the comets, sun, fringe, feathers, and ribbons that characterized the house's first collections, to the lions, wheat, and pearls that joined the oeuvre along the way.
With texts by Julie Levoyer and Agnes Muckensturm, Chanel High Jewelry reads less like a compendium of coffee table book essays and more like an intriguing novel.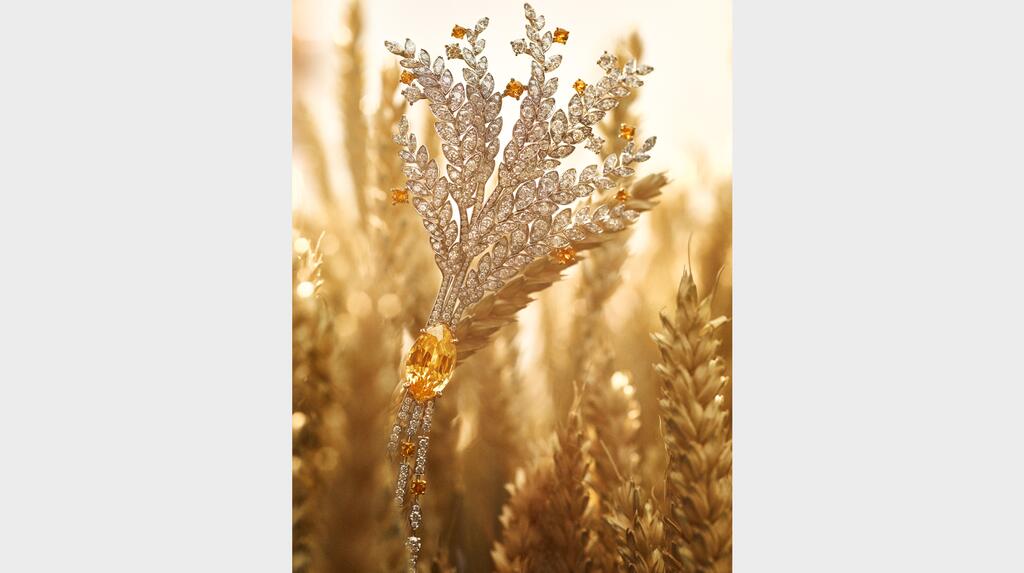 The text is worthy of the images that fill the 528-page tome, showcasing the spectacular designs as lensed by such photographers as Karl Lagerfeld (who was best known as Chanel's designer from 1983 to his death in 2019), Mario Testino, and Patrick Demarchelier among others.
Under the book's creative direction and design by Olivier Andreotti, photographs throughout the years are supplemented with sketches and historical images, showing pieces when they were created and today.
Part of the essential compendium's magic is its ability to subvert time.
Turning to an image of a supermodel photographed sometime in the last decade in a Chanel high jewelry design, it's impossible to ascertain whether the design is a new interpretation of classic Chanel motifs from director of the Chanel Fine Jewelry Creation Studio, Patrice Leguereau, or one of Chanel's original designs from her first 1932 collection.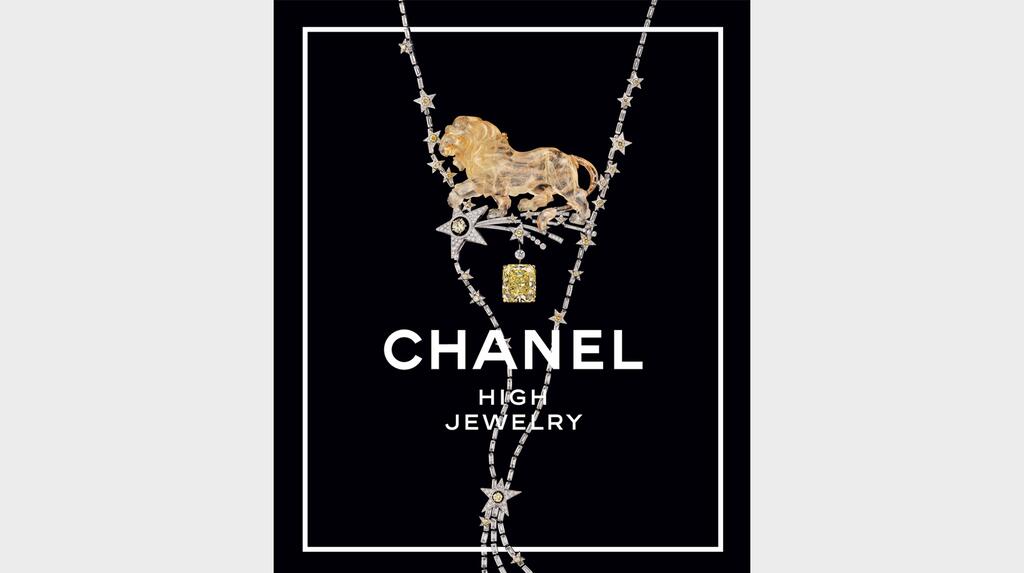 An essential read for jewelry lovers,
Chanel High Jewelry
is out now. It sells for $200. 
 Related stories will be right here …
More on Collections
Collections
Nov 27, 2023