David Yurman's 2022 Holiday Ad Campaign Is Out
It features Scarlett Johansson and Henry Golding, the brand's first celebrity brand ambassador duo, in an iconic New York location.
New York—David Yurman has unveiled its 2022 holiday ad campaign, which is a continuation of the brand's "Come Closer" theme for the year.
The fine jewelry brand has again partnered with the iconic New York hotel The Carlyle and its famed Bemelmans Bar, which serves as the campaign's backdrop.
Illustrated by Ludwig Bemelmans in 1947, the bar's murals depict whimsical characters, which make appearances throughout the David Yurman holiday campaign, alongside actors Scarlett Johansson and Henry Golding—the brand's first celebrity brand ambassador duo.
The two are styled in the brand's new collection, aptly named "Carlyle," featuring Art Deco-inspired geometric motifs, bold interlocking links, and full-cut diamond accents.
"The Carlyle hotel—from its Art Deco architecture to its past and current patronage—is interwoven with the worlds of art, music, and performance. We wanted this collection to evoke an age when flappers were dancing to jazz riffs, and everything felt like a grand adventure," the brand said.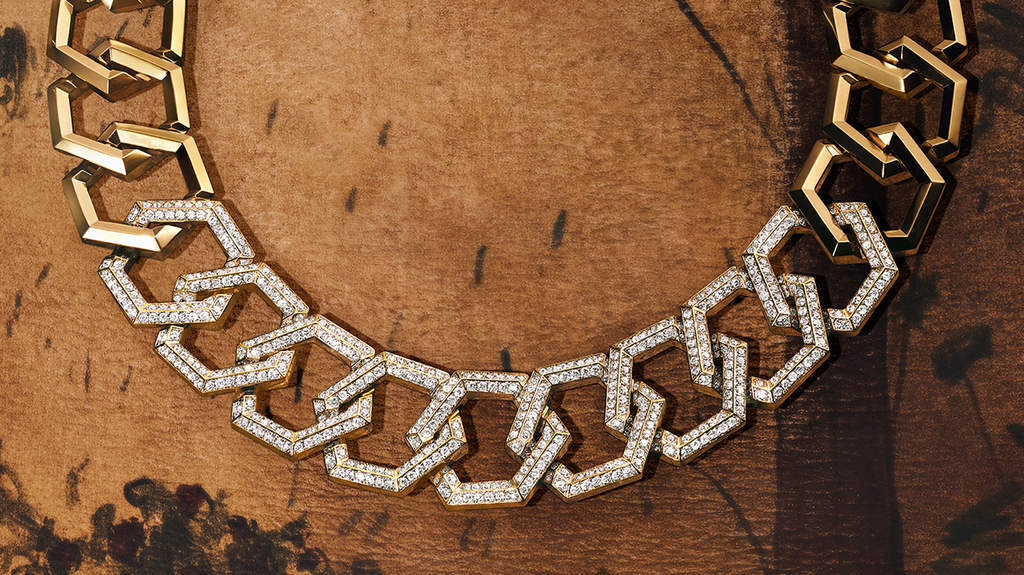 David Yurman also partnered with English artist and renowned illustrator Clym Evernden, who has been an artist-in-residence at The Carlyle, to create bespoke illustrations of its designs in iconic New York settings.
This is the first campaign since Evan Yurman was named president, a role he stepped into in
November 2021
, though a company spokesperson noted he was closely involved in past campaigns.
Coinciding with the new campaign is the unveiling of the window displays at its 57th Street flagship and SoHo stores in New York. 
The windows this season are inspired by New York in the winter, bringing snowy cityscapes and night scenes to life with watercolors, paper cut-outs, and selenite crystals for glistening icy accents. 
Beside the windows are large video screens showing wintry animations of Bemelmans' drawings of skaters in Central Park.
 Related stories will be right here … 
More on Majors
Majors
Mar 14, 2023