The M Jewelers Is Branching Out of NYC With Its First LA Store
It's the second storefront for the popular nameplate jewelry brand.
Los Angeles—The Golden State is getting its first The M Jewelers experience.
Earlier this month, the New York City-headquartered brand opened the doors to its first retail store outside of the city, located in West Hollywood, California on Melrose Avenue.
"L.A. has been our second-biggest market for a few years now," founder Mark Shami said. "We wanted to bring a piece of New York here and give our customers what we think is our best store experience yet."
The M Jewelers' first storefront was in New York City's Diamond District for eight years, but in January 2022, it opened a more customer-friendly space downtown in the Nolita neighborhood.
The go-to brand for nameplates among millennial and Gen Z consumers mixes old school jewelry-making expertise with new school branding and marketing.
Shami was born into the jewelry business. His father operated a store in the Diamond District for more than 30 years.
"I spent a lot of my childhood and teenage years helping my father at his store on the weekends," alongside his twin sister, he told National Jeweler.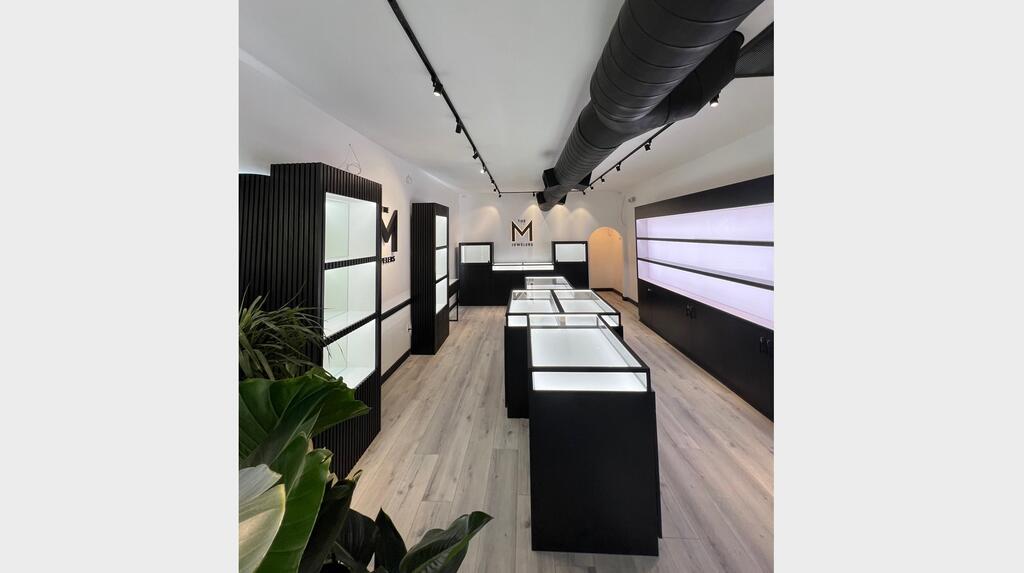 He went on to work at the store full time, dreaming up his own company along the way.
"I built The M Jewelers on my laptop while working there. I learned a lot of the skills I still use to this day while working in the Diamond District."
Shami's father made nameplate necklace for decades.
"It was one of the first processes I learned and loved to make," he said. "I would make them for a lot of friends."
Nameplates have enjoyed moments of prominence as trends cycle in and out—think the "Carrie" necklace of the 1990s made famous on "Sex and The City," or the style's current ubiquity—but Shami insists the style is timeless.
"I look at them as heirlooms," he said. "My twin sister has name jewelry that was passed down from my grandmother."
Most of The M Jewelers' products are crafted in sterling silver, with or without gold plating, but 14-karat gold pieces make up about 30 percent of the business.
Attainability is part of the company's appeal, as are its partnerships.
Shami wears a diamond and 14-karat gold nameplate with his last name on it daily, plus a New York Yankees pendant that is part of a collaboration with Major League Baseball.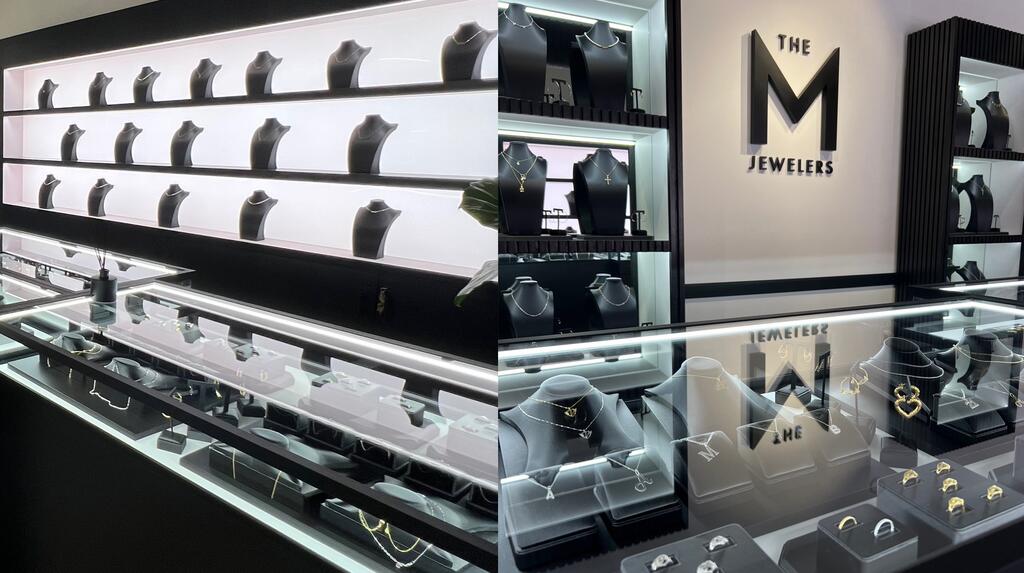 Other collaborations have included projects with Nike, Kith, and New York or Nowhere.
The brand's DNA is quintessential New York, and even as it branches out, production will remain in New York City, with chains sourced from Italy.
"We've tried to preserve the process as much as possible. [Nameplates] take time and always will, but we're always looking for ways to improve speed and quality, especially with a heavy-volume business."
The M Jewelers West Hollywood store is open now.
The brand is looking even further afield with its next retail location, set to open in Tokyo in November. 
 Related stories will be right here … 
More on Independents