Canadian Diamond Mines Yield 2 Sizable Yellows
Arctic Canadian unearthed a 71-carat yellow diamond, while Mountain Province reported discovering a nearly 152-carat stone at Gahcho Kué.
New York—Two mining companies recently recovered big yellow rough diamonds in Canada, including one stone that could be the country's largest known fancy vivid yellow.
Arctic Canadian Diamond Company announced last month that on Aug. 25, it recovered a 71.26-carat octahedron from the "Misery Pipe" at the Ekati Mine in the Northwest Territories, a pipe known for producing yellow diamonds. 
Industry experts have confirmed it is likely the largest fancy vivid yellow gemstone ever discovered in Canada, the company said.
The largest diamond ever found in Canada—or in
all of North America
, for that matter—was a yellow stone weighing nearly 553 carats. 
It was unearthed in October 2018 at the Diavik Diamond Mine, which is less than 20 miles from Ekati, but is not a fancy vivid yellow, Arctic Canadian noted. 
(Ekati also yielded the 187.8-carat "Foxfire" diamond, which was cut and polished into two stones weighing 37.87 and 36.8 carats, neither of which are fancy vivid yellow either.)  
Commenting on the discovery of the 71-carat yellow, Arctic Canadian President and CEO Rory Moore said, "This historic fancy vivid yellow gemstone continues to showcase Canada as a major player on the world stage for diamond mining … This stone is a testament to Ekati's ability to deliver value now and into the future."
The company said it will put the stone up for sale eventually, though it is still determining exactly when and how.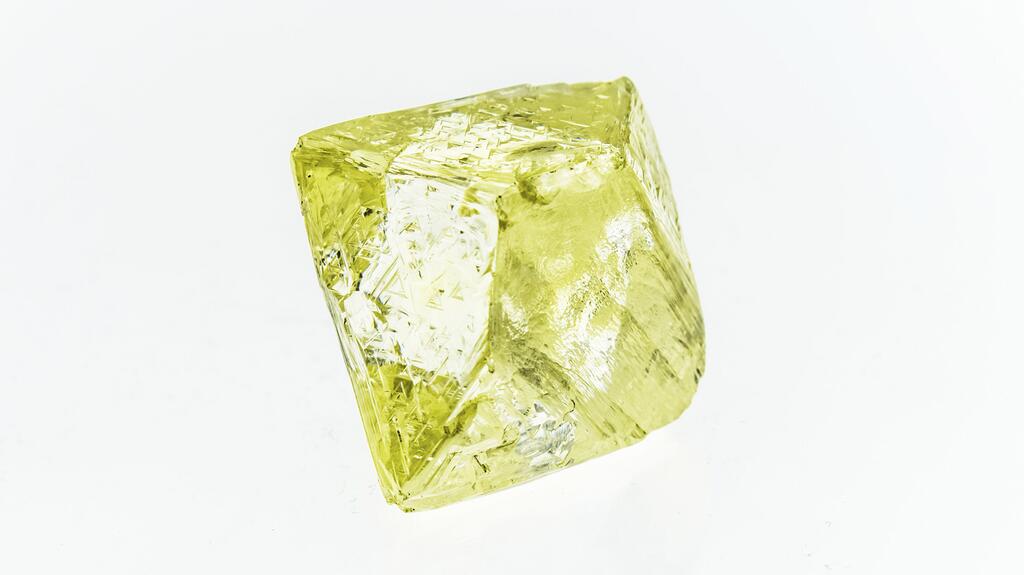 The other big, recent yellow diamond find came from the Gahcho Kué Mine, owned and operated by Mountain Province Diamonds Inc. and De Beers Canada.
Mountain Province said on Aug. 31 that it had recovered a 151.60-carat octahedron of "exceptional" clarity and color, though the mining company did not specify the stone's exact color grade. 
"This important diamond represents a clear example of the Gahcho Kué Mine's ability to consistently recover high-quality gems of exceptionally large size," said Reid Mackie, Mountain Province's vice president of diamond marketing.
"These gems are highly coveted by collectors around the globe not only for their beauty but increasingly, for their Canadian origin."
The 152-carat yellow diamond was set to go up for sale at Bonas Group's office in Antwerp in September alongside more than 90 other rough diamonds from Gahcho Kué weighing 10.8 carats or more. 
Information on the results of the sale was not available as of press time.
 Related stories will be right here … 
More on Sourcing