First Diamond Recovered From Burgundy's Ellendale Restart
Burgundy also announced the retail launch of its diamond brand, Maison Mazerea.
Perth, Western Australia—Burgundy Diamond Mines Ltd. is inching closer to reopening the Ellendale Mine in Western Australia, a once-significant source of yellow diamonds that's
been closed since 2015
.
The Australian mining company
said earlier this year
it expects to start commercial production at the mine by the end of 2022.
On Sept. 8, the Australian mining company announced the recovery of its first diamond from Ellendale, a 1.51-carat fancy yellow octahedral (pictured below) found at the Blina alluvial project.
It reiterated its assertion that production will start in Q4.
A full-year production forecast is not yet available, though a spokesperson for the mine noted, "the recovery of the first diamond at Ellendale within the first weeks of operations is a very promising sign."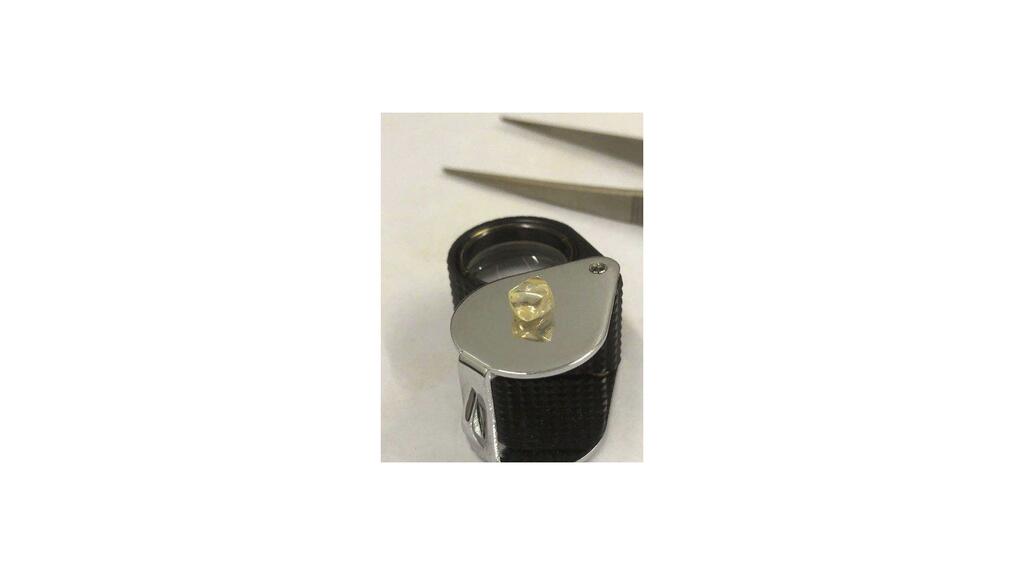 Burgundy holds the rights to the Blina alluvial project as well as "key parts" of the Ellendale Mine. 
Burgundy Managing Director Peter Ravenscroft, a former Rio Tinto executive, said in an interview earlier this year that it plans to begin mining at Blina and expand from there.
Commenting on the find in a news release, he said: "The first diamond recovered at Blina is an example of the potential quality of product from the Blina alluvials and the wider Ellendale project, and we look forward to building toward commercial production of these exquisite fancy yellow diamonds." 
Two weeks after finding that first diamond, Burgundy announced it had started selling diamonds under the brand name it created for Ellendale production, Maison Mazerea, at Australian independent Solid Gold Diamonds.  
Solid Gold has two stores, one in Perth, Western Australia, and the other in Adelaide, South Australia. 
Stage one of the partnership between the miner and the retailer has Solid Gold Diamonds selling engagement rings set with Maison Mazerea-branded diamonds. 
Stage two, which is set to launch next month, will see Burgundy and Solid Gold collaborate on a fine jewelry collection.
 Related stories will be right here … 

The diamonds currently being sold under the Maison Mazerea name are stones Burgundy purchased from other companies, including the approximately 350 carats mined at Ellendale in 209 that it bought in September 2021, and the 150 carats of fancy yellows from Arctic Canadian Diamond Company Ltd. it purchased in January.

Burgundy's long-term ambition is to build what Ravenscroft describes as an "end-to-end" diamond company—it will mine yellow diamonds at Ellendale, have them cut at its facility in Perth by cutters from Rio Tinto's now-closed Argyle Diamond Mine, and set into jewelry sold under the Maison Mazerea name.

It said it is working on developing sales agreements with other jewelers and watchmakers worldwide and anticipates future supply will be a mix of diamonds mined at Ellendale and stones purchased from other companies.

The mine spokesperson said it plans to hold a launch event for Maison Mazerea in New York in the coming months, adding that, "the U.S. market is a key market for Burgundy and Maison Mazerea."

Editor's note: The headline of this story was corrected post-publication to clarify that the 1.51-carat diamond was the first diamond that Burgundy Diamond Mines Ltd. recovered, not the first diamond recovered from the Ellendale restart overall.  


More on Sourcing
Sourcing
Sep 29, 2023