Lucapa Says This 170-Carat Diamond Is the Largest Pink Found in 300 Years
The type II diamond came out of the Lulo alluvial mine in Angola and will be sold via international tender.
Luanda, Angola—An alluvial diamond mine in Angola has yielded a 170-carat diamond said to be the largest pink diamond recovered in hundreds of years.
Lucapa Diamond Company Limited, Endiama E.P. and Rosas & Petalas, partners in operating the Lulo mine, announced the discovery Wednesday.
They've dubbed the stone "The Lulo Rose," and claim it's the largest pink diamond unearthed in 300 years, making its recovery a "significant day" for the Angolan diamond industry, said José Manuel Ganga Júnior, chairman of the board of Endiama, Angola's state-run diamond company.
Lucapa said the last pink diamond to exceed the Lulo Rose in size was the rough that resulted in the 242-carat pink "Great Table Diamond," which famous jeweler and traveler Jean-Baptiste Tavernier wrote about in 1642.
The Great Table did not survive.
According to Lang Antiques'
Antique Jewelry University
, the diamond was involved in an "unrecorded accident" and had to be cut into two smaller stones, the 182-carat "Darya-ye-Noor" (also spelled "Darya-i-Noor") and the 60-carat "Nul-ul-Ain."
The Darya-ye-Noor is now part of the Iranian Crown Jewels and is currently held in the Central Bank of Iran in Tehran.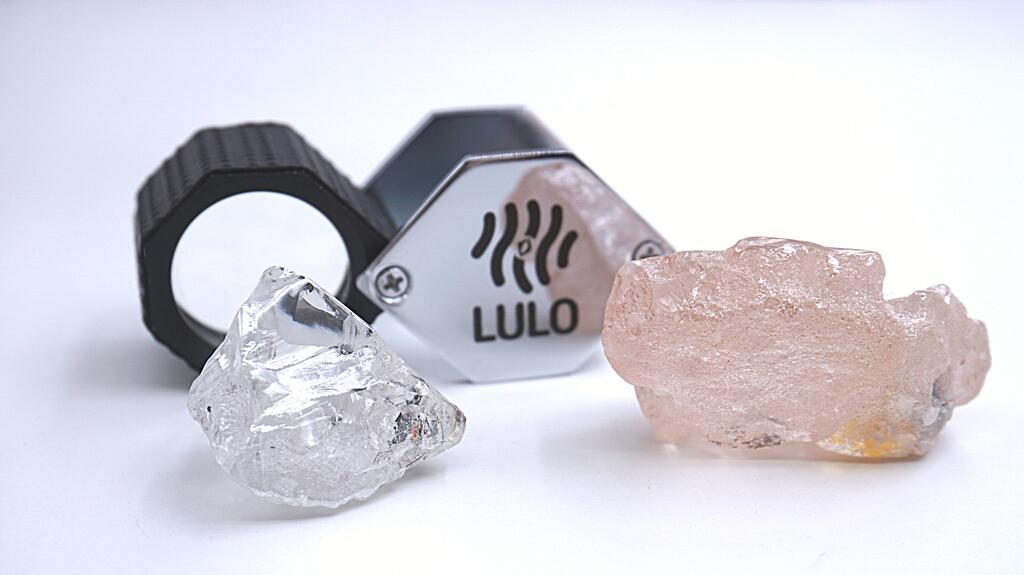 While the discovery of a 170-carat pink diamond is rare, The Lulo Rose is the 27th 100-carat-plus diamond recovered from Lulo since Lucapa and its partners began mining there in January 2015.
Lulo has produced Angola's two largest diamonds on record, the biggest of which was the 404-carat "4th February Stone."
Mined in
February 2016
, the Type IIa D-color stone sold the following month
for $16 million
, or nearly $40,000 per carat.
In a statement on the discovery of The Lulo Rose, Lucapa Managing Director Stephen Wetherall called the alluvial mine an "exceptional resource" that is "a gift." 
"We are once again made very proud by yet another historic recovery," he said. "We too look forward to our partnership progressing its exploration effort, where we are now bulk sampling the priority kimberlites, in search for the primary kimberlite sources of these exceptional and high-value diamonds."
Lucapa said the company is not releasing any estimates on The Lulo Rose's potential sale price. 
Sodiam E.P., Angola's state-owned diamond marketing company, will sell the diamond via an international tender at a yet-to-be-determined date. 
 Related stories will be right here … 
More on Sourcing
Sourcing
Sep 29, 2023