5 Interesting Facts You Might Not Know About Diamonds
Editor-in-Chief Michelle Graff recaps a webinar in which she learned more about the stones' formation, inclusions and the oldest diamonds on Earth.
Last week, I wrote a blog post containing a list of
10 jewelry-related movies to watch
while you're safe at home to give both myself and our readers a break from
coronavirus-related news
.
I had a great deal of fun doing it, and it served as a much-needed reminder of how much I like to just write, not necessarily about a controversy or a lawsuit, or with clicks in mind, but just for the sheer pleasure of finding an expressive way of sharing something I enjoy.
With that in mind, I'm having fun again this week, this time by sharing five facts about diamonds gleaned from a webinar.
On Thursday, geologist Evan Smith, a research scientist at the Gemological Institute of America, held the first in what is going to be a series of online "Knowledge Sessions" presented by GIA.
The webinars will feature presentations on gemology from scientists, field gemologists and educators, continuing next Thursday with Mike Breeding, GIA senior research scientist, talking about identification methods for lab-grown diamonds.
(GIA is currently building a web page for its Knowledge Sessions; we will share it as soon as it is available.)
Smith's talk, "The Unique Story of Natural Diamond," focused on what makes the hardest substance on Earth—and one of the world's most popular gemstones—so interesting to geologists.
I've interviewed and written about Smith's research
here
and
there
over the years; he was the lead author of an article on blue diamonds that landed on the cover of Nature, a scientific journal, in 2018, and his diamond research made the cover of Science in 2016.
He alluded to both these studies in his presentation and taught me a few new things about diamonds as well.
Please feel free to comment below if you've learned anything, or if you just feel like saying hello. You also can view the presentation in its entirety
on YouTube
.
1.
Diamonds form deeper in the earth than other minerals
.
Most minerals including corundum (ruby and sapphire) and beryl (emerald, aquamarine and morganite) form in the Earth's crust, which is the layer upon which we all live.
But not diamond, which Smith said is "completely exotic … because it is formed much deeper in the Earth," beneath the crust at depths of 150-200 kilometers (93-124 miles) in the base of old, thick continents.
Some go even deeper than that, forming at the boundary between the Earth's mantle and its outer core. These are known as superdeep diamonds.
(For those needing a visual refresher on the layers of the Earth, I found
this diagram
to be helpful.) 
 
Smith said "very energetic" volcanic eruptions that come from below 200 kilometers bring diamonds to the surface. They are a sort of "accidental passenger" in these explosions.

With them, they carry valuable information in their mineral inclusions, which most commonly include kyanite, garnet and olivine.

Diamond inclusions can help researchers understand the distribution of elements in the Earth's layers, for example, or when plate tectonics started.

"The diamond is surprisingly good at preserving these materials," Smith said. "It's very hard and durable, and good at keeping things from diffusing, or leaking, out of it, and diffusing, or leaking, into it.

 "There's a tremendous of information trapped in these diamonds."

2. Superdeep diamonds were completely misunderstood until a few years ago. 

For many years, diamonds that form at depths greater than 200 kilometers were believed to be small and never gem quality. 

But in the past four years, Smith said, researchers have found that many large, high-quality diamonds—Type IIa diamonds (stones with top color and clarity) and Type IIb diamonds, which are gray or blue because of the presence of boron—are actually superdeep stones.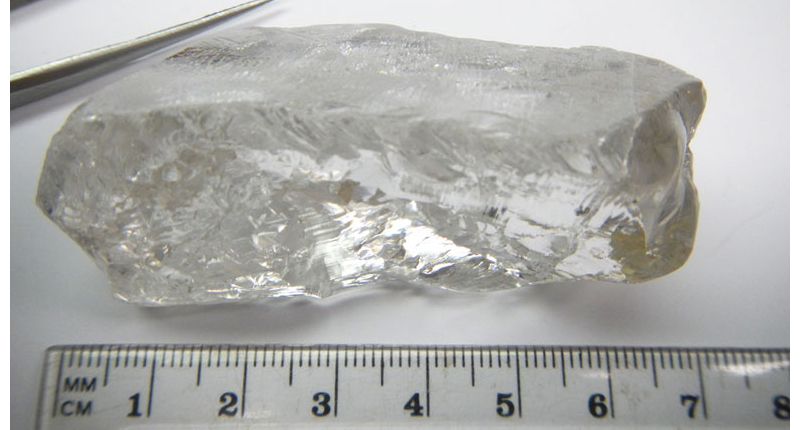 One example of a superdeep diamond is the
404-carat rough diamond
recovered from the Lulo Mine in Angola in 2016 (pictured above). Immediately found to be Type IIa and D color, it was the biggest diamond ever known to come from Angola.
The
813-carat Constellation diamond
from the Karowe mine in Botswana also is a superdeep diamond, as is the famous Hope diamond and, of course, the largest diamond ever found, the 3,106-carat Cullinan.
Smith said superdeep diamonds are identifiable by the presence of high-pressure mineral inclusions like Ca-pv, calcium perovskite.
3.
There are more diamond types than you might think.
Generally, when we talk about diamond types in the trade, we think of Type IIa or Type IIb, terms that speak to a diamond's physical appearance, its color and clarity and, thereby, its value.
But to geologists like Smith, there are also eclogitic and peridotitic diamonds, two terms I had never heard prior to Thursday's lecture.
Peridotite and eclogite are two types of rock found in the Earth's mantle, and diamonds can form in both. These are not superdeep diamonds but the ones found closer, relatively speaking, to the surface of the Earth, also known as lithospheric diamonds.
Peridotite is an igneous rock and is the predominant rock type found in the mantle. If researchers find olivine inclusions in a diamond, then it tells them the host rock was peridotite.
A metamorphic rock, eclogite is much less common. The presence of kyanite inclusions in a diamond indicates it formed in eclogite rock.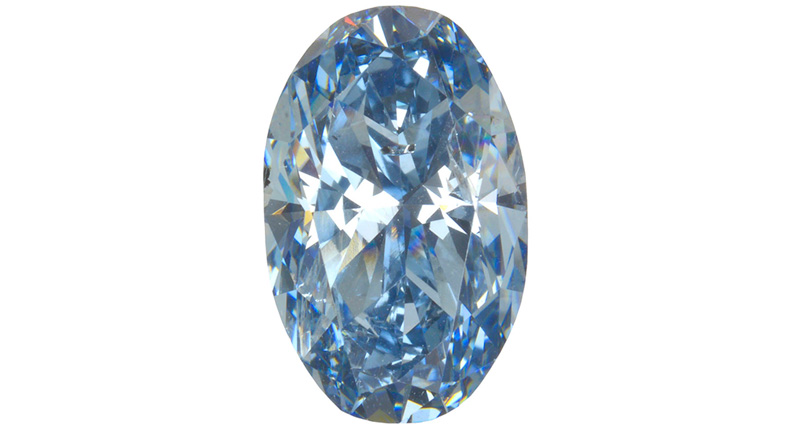 4.
The oldest diamonds in the world are found in Canada.
Smith's presentation included a timeline (who doesn't love a timeline?) that illustrated just how old diamonds are relative to the history of, well, everything. 
The Earth dates back 4.5 billion years while the planet's oldest rocks, found in Northern Quebec, are 4.3 billion years old. 
The oldest diamonds follow at 3.5 billion years old and, like the Earth's oldest rocks, come from Canada, a fact I already was aware of after hearing Karen Smit, another GIA research scientist, speak about the GIA's Diamond Origin Program back in the fall. 
Smit said the oldest diamonds studied by geologists so far have come from the Diavik mine, which Rio Tinto owns and operates in partnership with Dominion Diamond Corp. 
 Related stories will be right here … 
Some of Earth's "younger" diamonds can be found at the Argyle (1.6 billion years old) and Ellendale mines (1.4 billion years old) in Australia, and in Sierra Leone, where the Zimmi diamonds are a spry 650 million years old.

To put this in perspective: All these diamonds are older than the Atlantic Ocean, which opened up when supercontinent Pangaea began to break apart about 200 million years ago, and the dinosaurs, which died off 65 million years old.

5. Pliny the Elder had something to say about diamonds.

Smith opened up his talk with a quote from Pliny the Elder, a Roman philosopher and naturalist who lived about 2,000 years ago: "Diamond is the most valuable, not only of the precious stones, but of all things in this world." 

And he concluded it with a quote from himself that I liked: "Every diamond tells a story from a place we can't go and from a time long since passed."

I've now shared a Pliny the Elder quote; my week is complete. 

Have a great weekend everyone, and stay safe. 


More on Editors