Sotheby's Is Preparing its First Art Jewelry Auction This Fall
"Art as Jewelry as Art" features works from artists like Salvador Dalí, Alexander Calder, and Max Ernst.
New York—Whether predominantly recognized for painting or sculpting, photography or film, many great modern and contemporary artists have dabbled in several mediums, including jewelry.  

A new exhibition will now bring together the jewelry musings of such artists. 

This fall, Sotheby's will present "Art as Jewelry as Art" from Sept. 24-Oct. 4. Bidding will be online, and works will be on view at Sotheby's New York alongside the "Contemporary Curated" exhibition. 

Artists featured in the sale include Alexander Calder, Claude Lalanne, Ettore Sottsass, Pablo Picasso, Kiki Smith, and Salvador Dalí, among many others. 

"Art as Jewelry as Art" marks the first time Sotheby's has presented an art jewelry sale. 

"This selection of artists' jewelry aims to reintroduce these works to the discerning collector in a new context and as a defined category of art for a collection that is not only intended for adornment, but also as a means of personal expression," explained the exhibition's head of sale and Sotheby's Artist Jewelry Specialist Tiffany Dubin.

"These works were not made to be squirreled away in a drawer, vanity, or safe. They were meant to be celebrated on the body in a vibrant, interactive fashion. The way we define ourselves and the art we connect with are integral parts of who we are and is what ultimately defines us as creative beings."

The sale is split into nine sections, categorized by artistic movements. 

"Chapter 1: Jewelry as Kineticism" delves into the movement of the same name prevalent in the 1950s and 1960s. It encompasses art that often features geometric shapes and presents a sense of movement. 


Alexander Calder is a shining example of kinetic art with his mobiles and sculptures. He's also well-known for his roughly 1,800 pieces of jewelry.
Eight Calder jewels are included in the Sotheby's sale, including the brass tiara pictured above and at top of article, created in 1937 or 1938 and named for its first owner, Lady Kenneth Clark.  The piece is estimated to sell for between $200,000 and $300,000.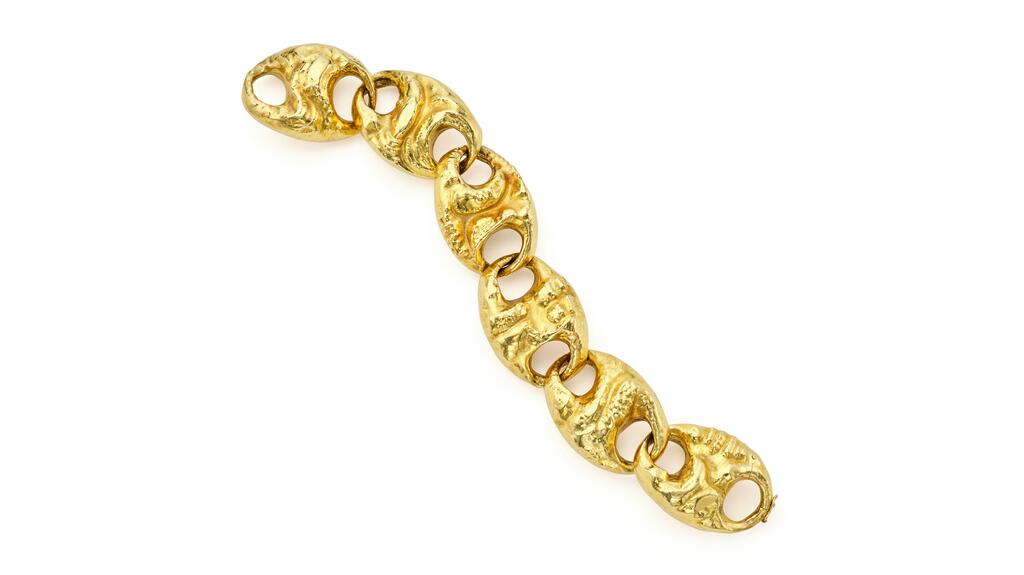 Art collector and third-generation jeweler Mario Masenza frequently collaborated with artists of his time, utilizing his goldsmiths to create jewelry. These artists included the Abstract Expressionists known as the "School of Rome," active from the 1930s to 1950s.
Several works from this partnership will be on offer at the sale under the "Chapter 2: Jewelry as Abstract Expressionism" umbrella. One work is the circa 1965 gold link bracelet by Franco Cannilla seen above, estimated to fetch between $18,000 and $25,000.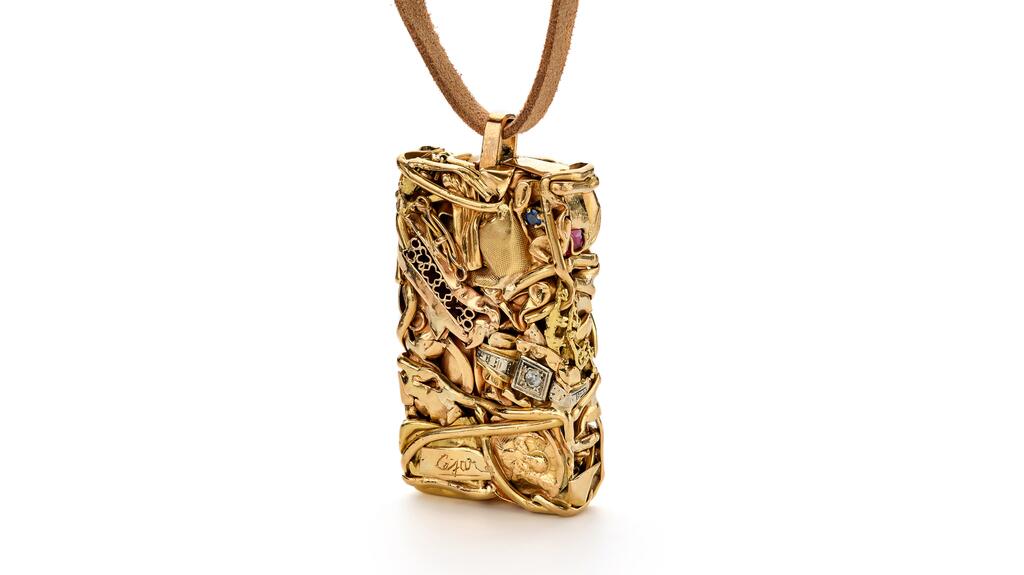 Sculpture is the fine art form most similar to jewelry making, as seen in the section of the sale called "Chapter 3: Jewelry as Sculpture." 
Still, works from sculptors like the French artist César Baldaccini show that they bring an entirely unique point-of-view to the jewelry world. 
Baldaccini's signed "Compression Pendant" is a smaller version of his large-scale sculptures. It is expected to earn between $40,000 and $60,000. 
Salvador Dalí created not only paintings but sculptures, fashion, films, and jewelry.
Featured in "Chapter 4: Jewelry as Surrealism," the iconic artist created 18-karat gold and gemstone earrings meant to resemble melting telephone receivers in 1949.
Dubbed the "Persistence of Sound" earrings, the pair is estimated to sell for $150,000-$200,000.
Other artists included in this section of the sale are Man Ray, Louise Bourgeois, Méret Oppenheim, and Claude Lalanne.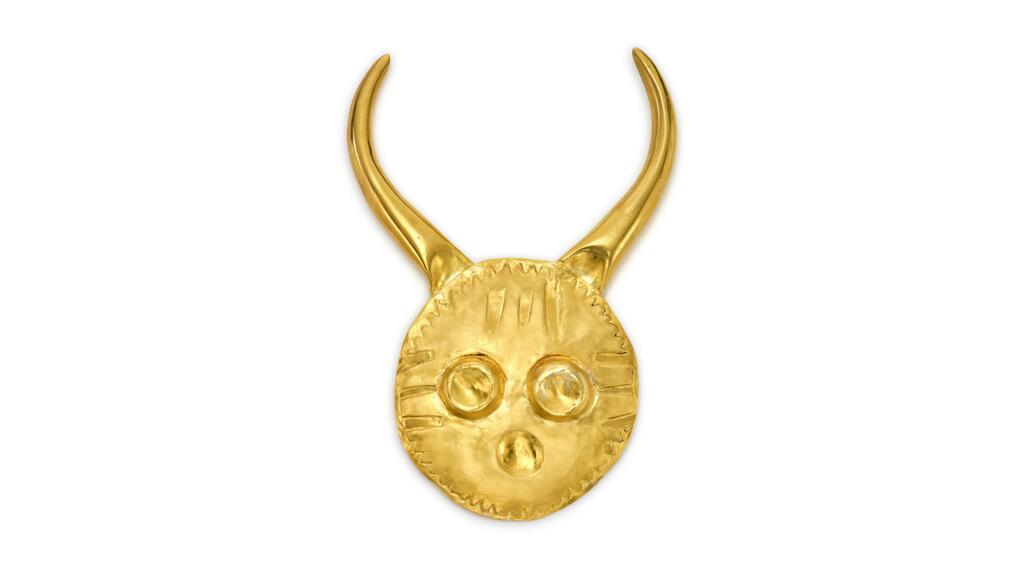 Jean Cocteau, Pablo Picasso, and Max Ernst are some of the artists included in the section "Chapter 5: Jewelry as Avant-Garde," showcasing artists who defied norms and upended expectations with their work.
Two gold pendants by Ernst are offered for the first time, directly from the artist's family.
This includes the "Tête à Cornes" pendant crafted in collaboration with goldsmith Francois Hugo in the late 1950s. It is expected to sell for $20,000 to $30,000.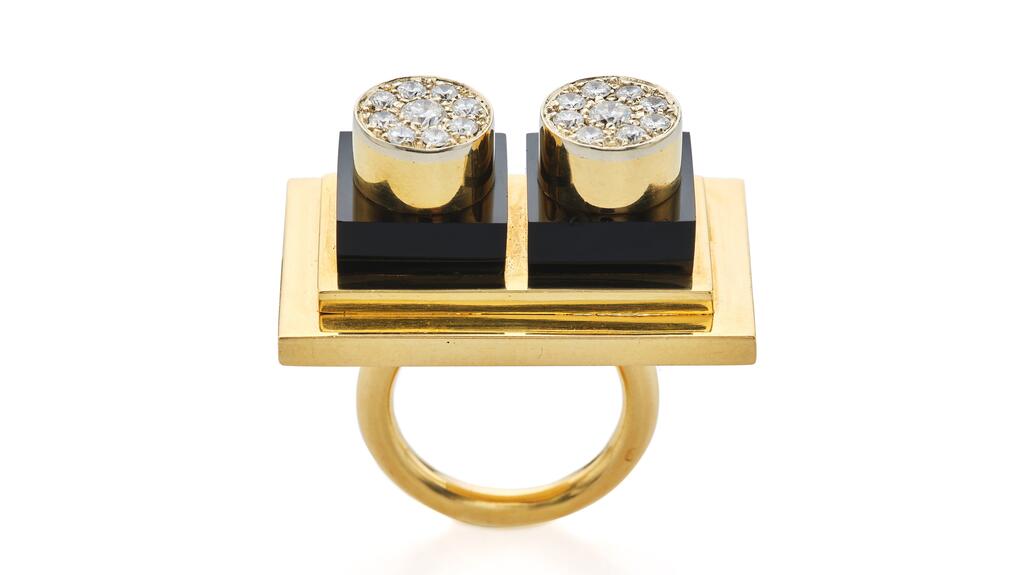 According to Sotheby's, "Chapter 6: Jewelry as Maverick" describes artists who aimed to work entirely outside of tradition.
Featured in this assortment is the Italian architect and designer Ettore Sottsass, who headed the influential "Memphis Group" and whose objects, furniture, and sculpture are the core of the current rage for all things postmodern in interior design.
Sottsass' gold, diamond, and onyx ring ($30,000-$40,000) was crafted in the 1980s via a partnership with Cleto Munari.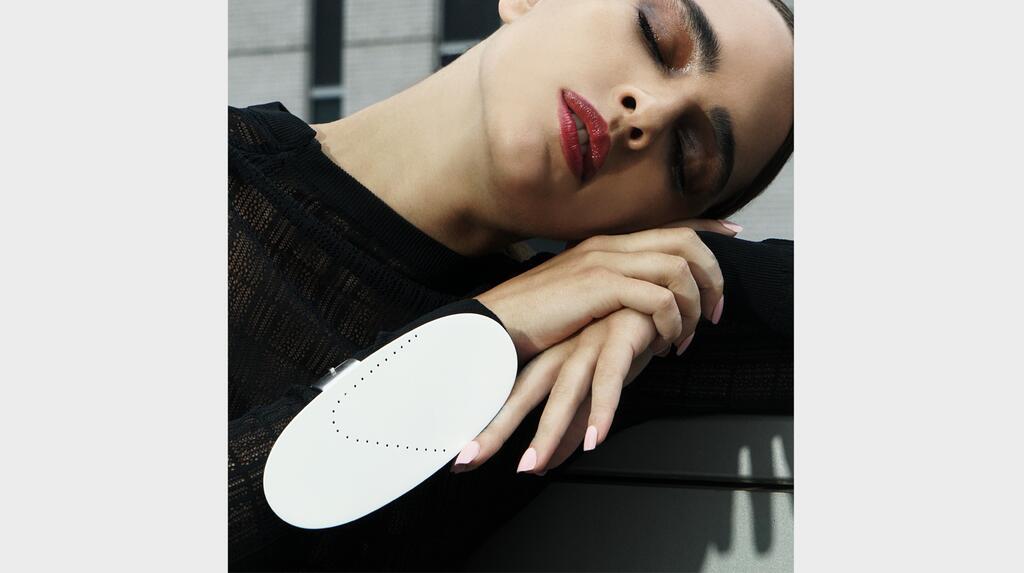 In the 1960s and 1970s, Minimalism emerged as an antidote to the excess of Abstract Expressionism. 
Featured in "Chapter 7: Jewelry as Minimalism" are works by Carmen Herrera, Hiroshi Sugimoto, and Anish Kapoor.
One highlight is Lucio Fontana's "Ellipse with Holes (Spatial Concept)" bracelet, estimated to earn between $80,000 and $100,000.
"Chapter 8: Jewelry as Modernism" explores the look of post-war jewelry, contrasted with heavy jewelry styles from the 1940s. 
In the post-war period, jewelry designers opted for a cleaner aesthetic and experimented with materials like wood, plastic, and enamel, combining them with gold, silver, and gemstones.
In this section of the "Jewelry as Art" sale, there will be pieces by designers like Andrew Grima, Alan Gard, Charles de Temple, and Jean Vendome. 
 Related stories will be right here … 
Finally, "Chapter 9: Jewelry as Visionaries" highlights forces in jewelry who set new standards for the designers after them, crafting entirely new aesthetics.
Designers included in the "Visionary" category are Suzanne Belperron and current designer James Taffin de Givenchy.
Sotheby's noted that some current talents created work expressly for this portion of the sale. Luna Benaï created a rhombicuboctahedron-shaped wooden jewelry box featuring Amazigh symbols from the Amazigh ethnic group indigenous to north Africa.
Designer Metagolden created a gold and emerald ring resembling a geodesic dome that comes with a matching NFT. It's expected to sell for $7,000 to $10,000.
More information about the "Art as Jewelry as Art" sale is available
online
.
More on Auctions
Auctions
Sep 27, 2023