Bulova Introduces New Frank Sinatra Watches
The brand again partnered with the Frank Sinatra School of the Arts High School to celebrate the launch of the "Summer Wind" watches.
New York—Frank Sinatra fans will delight in two new timepieces from Bulova's range dedicated to Ol' Blue Eyes.
A continuation of the watchmaker's collection dedicated to the celebrated American crooner, the "Summer Wind" watches are inspired by the Bulova Date King from the 1960s and named for the Sinatra song. 
Bulova calls the sport dress automatic timepieces a more casual personification of Sinatra's iconic style and swagger.
The first Summer Wind timepiece has a 40 mm stainless steel case with black enamel dial, and black leather strap with white top stitching.
The second is a 40 mm, rose gold-tone stainless steel model with gray enamel dial and a gray leather strap with matching top stitch.
Both watches feature a fedora marking 12 o'clock and orange accents on the dial for Sinatra's favorite color.
They operate on the 8215 Miyota Automatic 3H Calendar movement and have a 42-hour power reserve.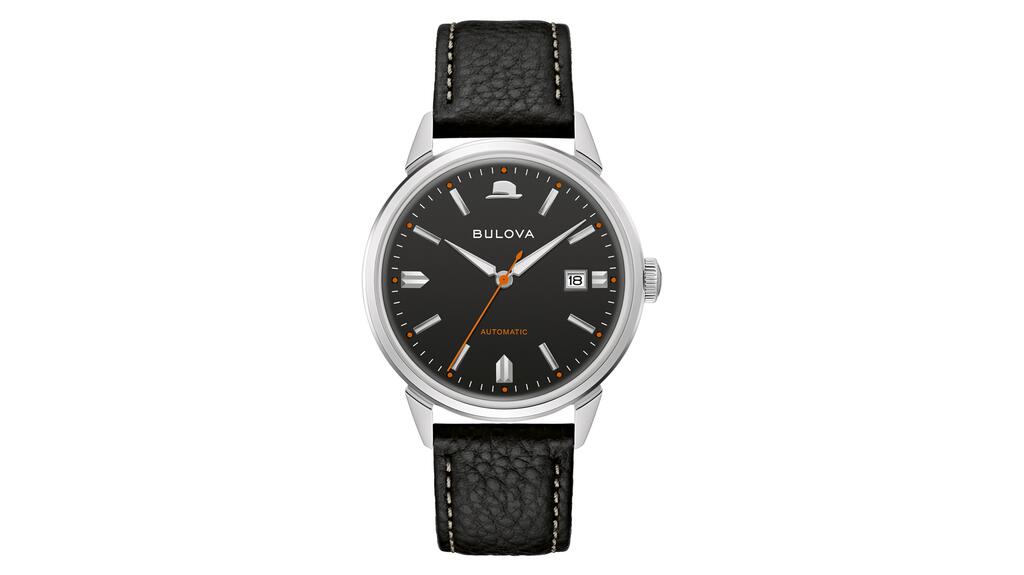 Water resistant up to 30 meters, they sell for $795 and $850, respectively.
There are 12 total timepieces in the Bulova Frank Sinatra collection, each with the fedora symbol on the dial and with song titles embossed on the inside of the strap and on the half-exhibition caseback. Select dials feature Sinatra's signature.
They come with special packaging inspired by vinyl album box sets.
Sinatra wore Bulova timepieces in his lifetime and the company even sponsored a segment on the entertainer's television show, "The Frank Sinatra Show," called "Bulova Watch Time."
On occasion of the new watches, the company again partnered with New York City's Frank Sinatra School of the Arts High School.
Eight senior dance students have performed in a dance film to the "Summer Wind" song. It will feature on
Bulova's YouTube channel
. 
 Related stories will be right here … 
More on Watches