Squirrel Spotting: 5 Pointers From 'The Sales Minute'
Peter Smith shares a handful of tips from his latest book that will, hopefully, make you want to read the other 96.
My newest book, "The Sales Minute: 101 Tips for Retail Salespeople," was
just released
and is now available on Amazon, Barnes & Noble and via other booksellers.
The format is quite different from my previous books in that "The Sales Minute" is built around the idea of quick tips, 101 of them as the subtitle suggests, and does not have to be read from cover to cover to be useful.
To that end, I mixed the tips throughout without chronological consideration.
I had originally intended to do "Tweet-sized" tips, but I ultimately decided that format would underserve some of the topics and tips.
Here are five examples from the book. I hope you enjoy them enough to make you want to read the other 96.
Mirror Your Customer's Verbal and Non-Verbal Cues
Synchronizing your tone of voice, facial expressions, and body language with your customer's is an effective yet largely unconscious way to create rapport.
Our brains are hardwired to sync with others (getting thrown out of the cave back in the day was a dangerous proposition), and we are more likely to trust people who mirror our gestures, vocal intonations, and physicality.
Quickly observe your customer's demeanor (hurried, relaxed, quiet, louder, formal, informal, etc.) and align your behavior and demeanor accordingly.
It can and should be done in a subtle way, but the payoff in connectivity can be profound.

How You Communicate the Price Matters
How you say a price can change a customer's perception of that price.
Crazy, I know, but studies show that to be the case. The more syllables used in verbally quoting the price, the higher the price is perceived to be.
For instance, "One thousand, five hundred, and fifty dollars" will be perceived as a higher price than "Fifteen-fifty."
Likewise, a price with a comma, such as $1,550.00, will be perceived as higher than $1550.
When quoting price, condition yourself to use fewer syllables.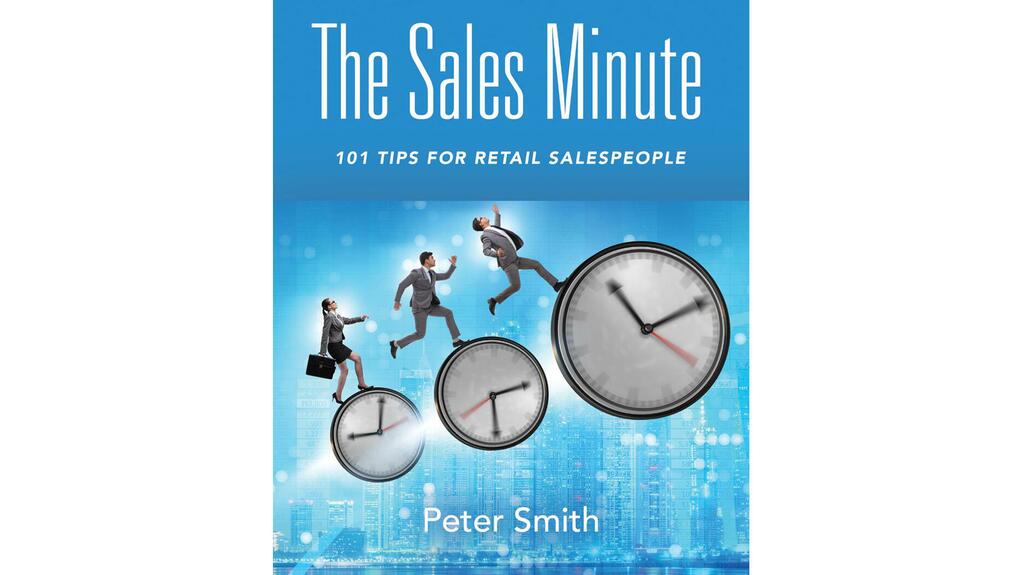 Movement

Don't allow yourself to be stationary for too long as it doesn't translate well for customers entering your store.
From the earliest evolutionary days, when our ancestors traversed the Serengeti, our brains have been wired to respond to movement. It was, quite simply, how we found dinner, and it was also how we avoided becoming dinner.
Fast-forward 7 million years or so, and our primal brains are still drawn to three-dimensional movement.
Standing behind a counter, inside the front door, or at the back of the store behind a service desk is not likely to draw the attention or interest of a customer.
Movement matters, and it should always be in the customer's field of view, directly or peripherally, not from behind.
Distracted Listening
As often as we are reminded of the importance of maintaining eye contact and giving our undivided attention, we hear less about the potentially destructive consequences of distracted listening.
Breaking eye contact with a customer sends a signal that you have lost interest and would rather be doing something else, and the impact of that distraction is more damaging to a shared experience than a heated argument. 
Be completely present when you are listening to a customer and break eye contact, with an apology, only when absolutely unavoidable. 

Show Product With Reverence

Always show your products with great reverence and respect. 

What you say will matter little if you handle the product in an overtly carefree manner, and treating your products as undifferentiated commodities invites the customer to do likewise. 

You are conducting visual theater, and the highest compliment you can pay your customer is to present your products with care and consideration. 

You are, in effect, showing the customer how to interact with the product. 

I hope you enjoyed this sample from "The Sales Minute," and I wish you and yours a safe and enjoyable summer!


 Related stories will be right here … 
More on Columnists