Citizen Unveils Six New Star Wars Watches
R2-D2, Darth Vader, and other iconic characters inspired the new "Ana-Digi Star Wars" collection.
New York—Star Wars Day celebrations were in full force Tuesday, May 4, and Citizen is keeping the party going with the launch of its new collection.
The watch company is introducing the "Ana-Digi Star Wars" collection in honor of the iconic movie franchise.
The Ana-Digi temp model, first introduced in the 1980s, blends analog and digital components, featuring a dual time feature, an alarm, digital time, the temperature and themed sub dials for each Star Wars character.
A popular model in Japan, it was reissued most recently in 2018 as part of a collaboration with Japanese fashion retailer Beams.
The rectangular, retro-looking watches are ideal for collectors and die-hard fans, incorporating intricate details that a casual viewer may miss.


 Related stories will be right here … 
The vintage-inspired watches are a nod to the original trilogy and feature authentic style elements from the films.
The collection will include six models overall, with the first two now available.
The "Rebel Pilot" watch features the Rebel Alliance logo and an X-wing starfighter vehicle, retailing for $350.
The "Trench Run" watch, named after a defense tactic used by Rebel pilots, also has an X-wing icon and a TIE fighter pilot, a starfighter vehicle used by the Imperial fleet. It retails for $375.
In October and November, Citizen will release the next four models, inspired by the characters R2-D2, C-3PO, Darth Vader and Boba Fett.
The R2-D2 model ($350) is white, blue, and red, and includes the patterns on the droid's body. The disc-shaped second hand gives a birds' eye view of R2-D2.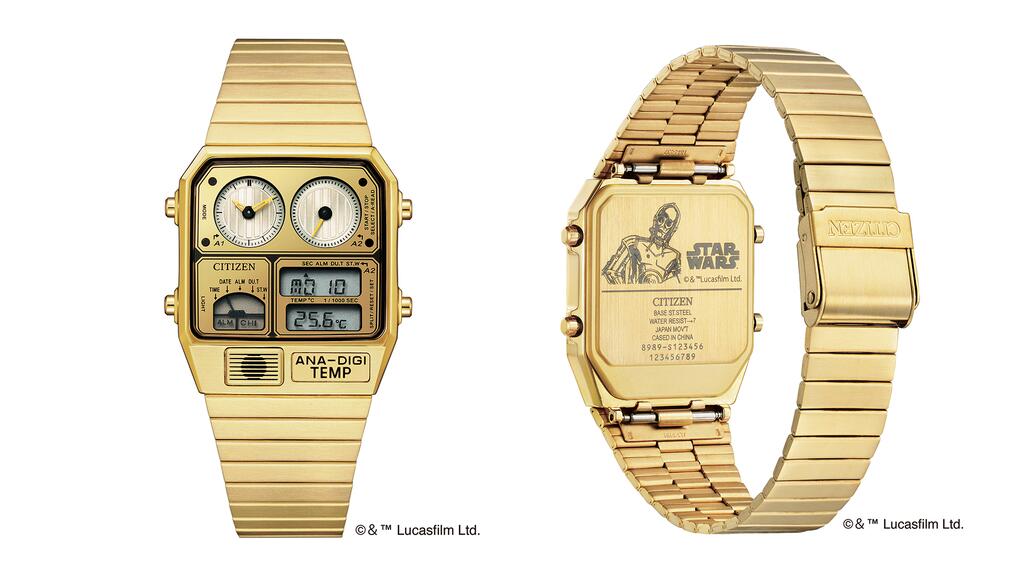 The C-3PO model ($375) is crafted in a gold color, just like the protocol droid, and features two analog dials on the top of the watch to represent his eyes.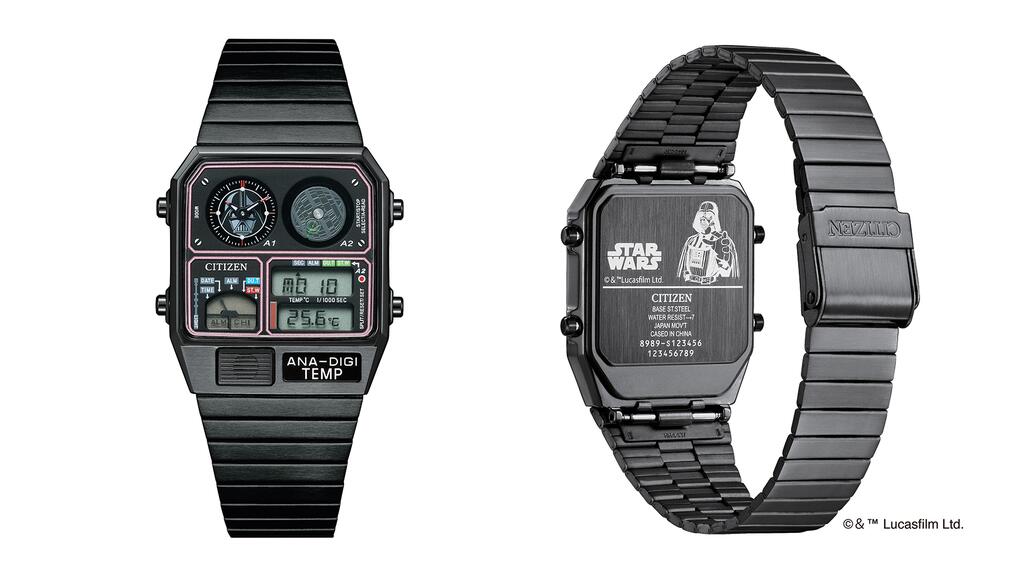 The Darth Vader model ($375) is black, an expression of his inner darkness, said Citizen. At the top right is a Death Star-inspired circular second hand with a green "laser beam" pointing to each second, and to the left is a dial design inspired by his iconic helmet.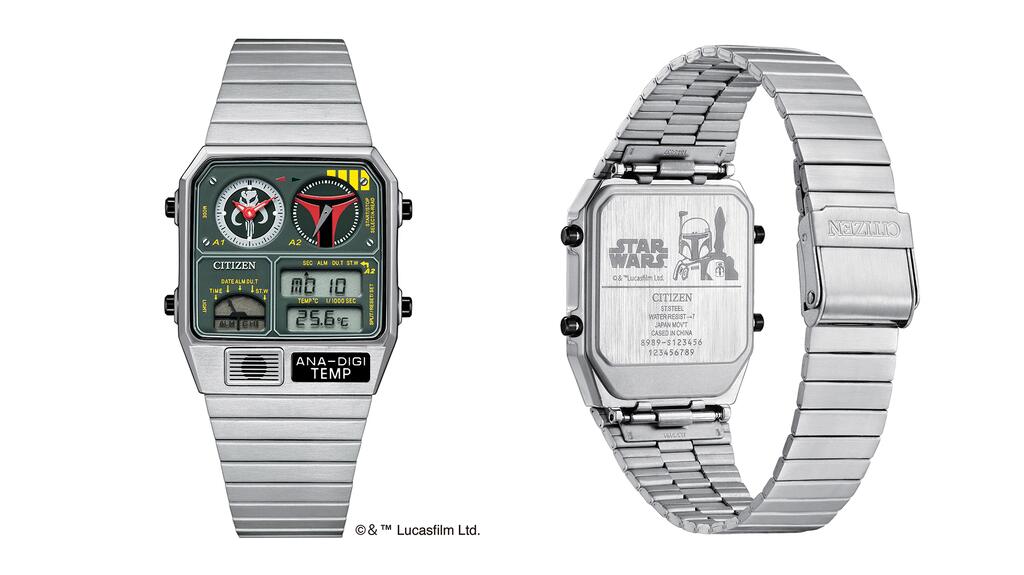 The Boba Fett model ($350) features his signature colors with an ode to his helmet at the top right and a Mandalorian symbol at the top left.
There will be two additional watches, featuring a stormtrooper and BB-8, that will only be available in Japan.
Each watch has the Star Wars logo and an engraved illustration of the character on the case back, and is packaged in a limited-edition box.
For more information about the watches, visit the Citizen
website.
More on Watches