Meet the Brand Reinvigorating a Diamond Jewelry Staple
From a sister-and-brother duo, emerging fine jewelry brand Ox centers on a single innovative design concept.
New York—Just when you think you've seen
every possible rendition of a diamond tennis bracelet
, someone comes along and innovates the classic style.
That someone is
Ox
, the year-old brand from sister-and-brother duo Jessica and Michael Busiashvili.
Jewelry as a family affair isn't a new concept for the siblings, who grew up with their grandparents and mother running antique jewelry store
Caspi's Jewelry
in Los Angeles, where Jessica later went on to work. Their grandmother, in particular, instilled in them her love of quality and craft.
"I loved antiques when I was working with my grandmother," Jessica said.
"It was the romance of all romances. She would show me pearls from the showcase; she thought they had life in them. She just really romanticized jewelry in a way that made it special to me. It wasn't an object; it was this thing that carried history and stories."
The importance of jewelry's inherent value was another lesson the Busiashvilis' grandparents imparted to them.
After fleeing Georgia, then part of the Soviet Union, to immigrate to Los Angeles, they sold their most valuable diamonds to open Caspi's Jewelry.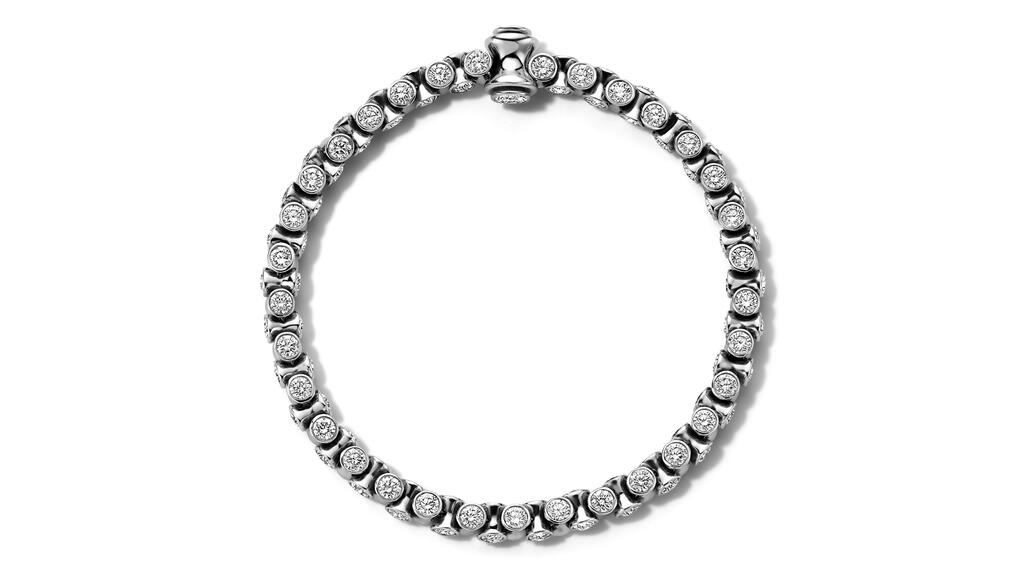 "They survived on diamonds," Jessica said, a lesson she feels has translated to her desire to create a high-quality product that retains or even increases in value over time.
From the time Jessica worked in her family's store during college, with younger brother Michael studying in the back until closing time, it would be many years before Ox crystalized in the siblings' mind.
First, there was lots of experience and education to be had. Her part-time job at Caspi's inspired Jessica to forego her psychology degree and study at the Gemological Institute of America, earning her graduate gemologist diploma and jewelry design and technology certification. Michael pursued law school.
Jessica learned the ins and outs of the jewelry industry, eventually settling in New York City.
Her career took her to jewelry manufacturers where she worked in various roles, including as a diamond and colored gemstone buyer who spent her days arranging stone layouts, as a senior production coordinator, and as a consultant for a demi-fine jewelry brand.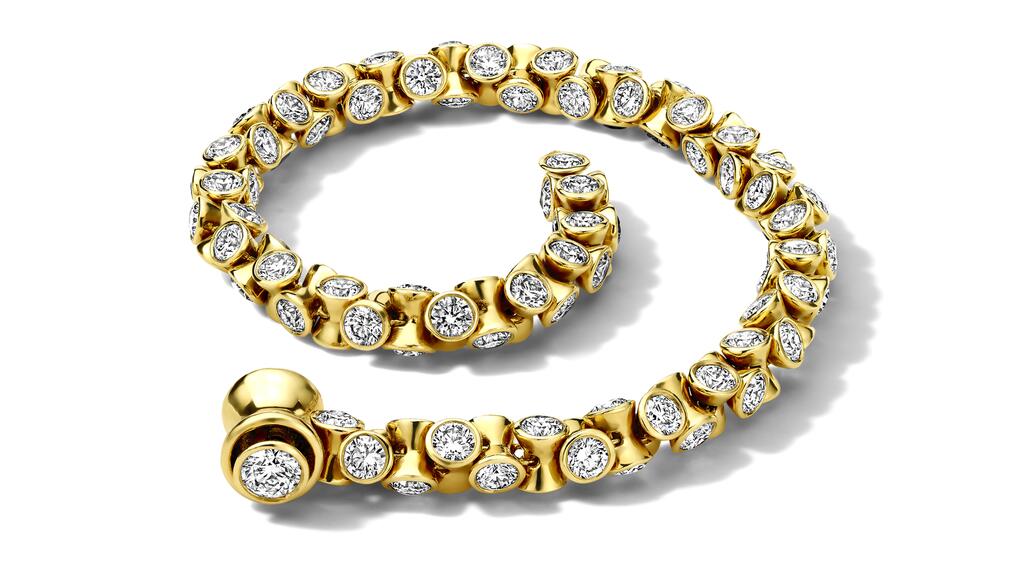 "Sometimes when you do things you don't know why [you're doing them] but you know it's good and you're on the right path," said Jessica.
"That's what it always felt like when I was working in the jewelry industry. I think I deployed all my knowledge into Ox."
The Culmination of a Career in Jewelry
Ox could be considered a concept design brand, in which one really good idea is the company's backbone. For Ox, that idea is the "Ourglass" link.
The patented link is equally high and wide, consisting of two hourglass-shaped components that intersect in one form, with a diamond set into each of the four ends.
That means there's no "wrong way" to view or wear an Ourglass chain; there's a diamond visible from every angle.
Furthermore, the chain's circular shape allows it to roll with the wearer's natural movement as one seamless unit.
"The engineering is all about symmetry," Michael explained.
"If one link is even 0.1 millimeter different in size than the others, the movement won't work," said Jessica.
SEE: The Movement of Ox's "Ourglass" In Action
Even the name Ox takes its inspiration from the fundamental Ourglass link. The round diamonds resemble the letter O, while the link's hourglass shape is in the shape of the letter X.
"It's our primary motif," said Michael. "We want people to associate the hourglass form with our brand."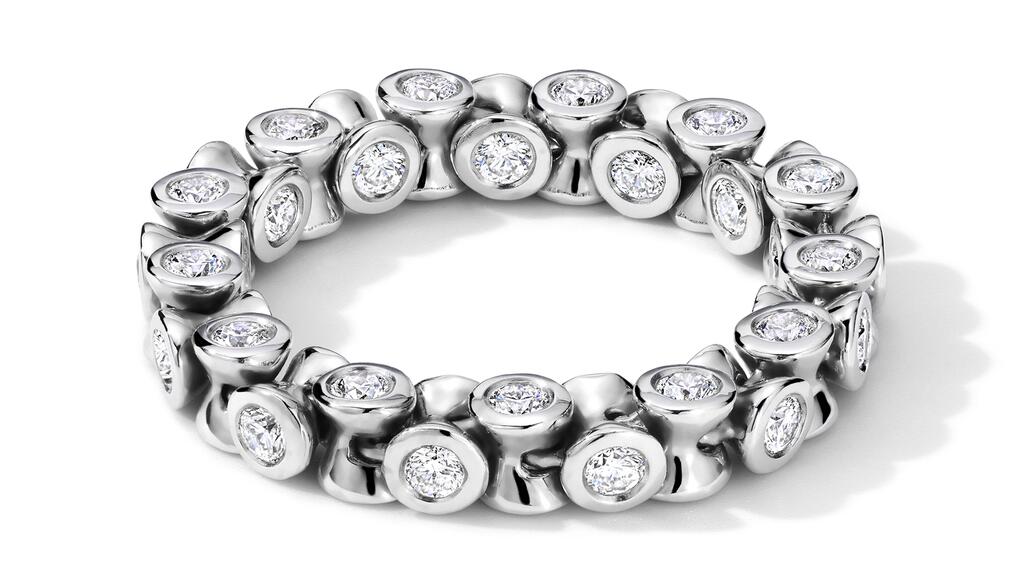 Jessica added, "We're never going to deviate from that form. It is our guiding light."
One of the sparks of inspiration for the shape came from 1990s skater culture. Growing up in L.A., a pre-teenage Jessica coveted her skater classmates' wallet chains.
"Some of them were so cool," she recalled, "the way they would hang. I was always begging even for one even though I didn't have a wallet or money."
Though she didn't know it at the time, the seed for a perfect chain was planted.
As Jessica began designing pieces for herself and private clients, a passing bicyclist caught her attention one day. She envisioned a tennis bracelet that could move as a whole, the way a bicycle chain does.
Years of CAD designs and prototypes later, the patented Ox Ourglass chain doesn't resemble a wallet or bicycle chain, but it does possess the high quality Jessica and Michael's grandmother so valued.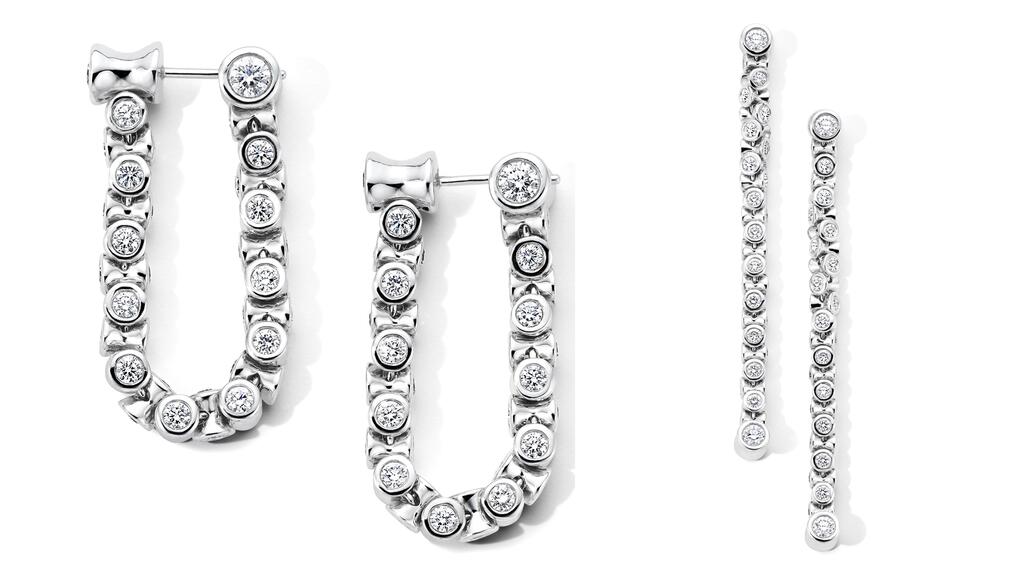 A Family Legacy
Officially launched in 2022, Ox started with a single tennis bracelet, which has evolved into a ring, a multi-wear earring that can be worn long or doubled up as a hoop, and a necklace.
The culmination of Jessica's years of jewelry experience and three generations in the industry, the Ourglass chain is a study in luxury.
As there are four diamonds per link, a single tennis bracelet has a whopping 14 carats of diamonds. Jessica and Michael work with stones that are E-F color and VS clarity or better.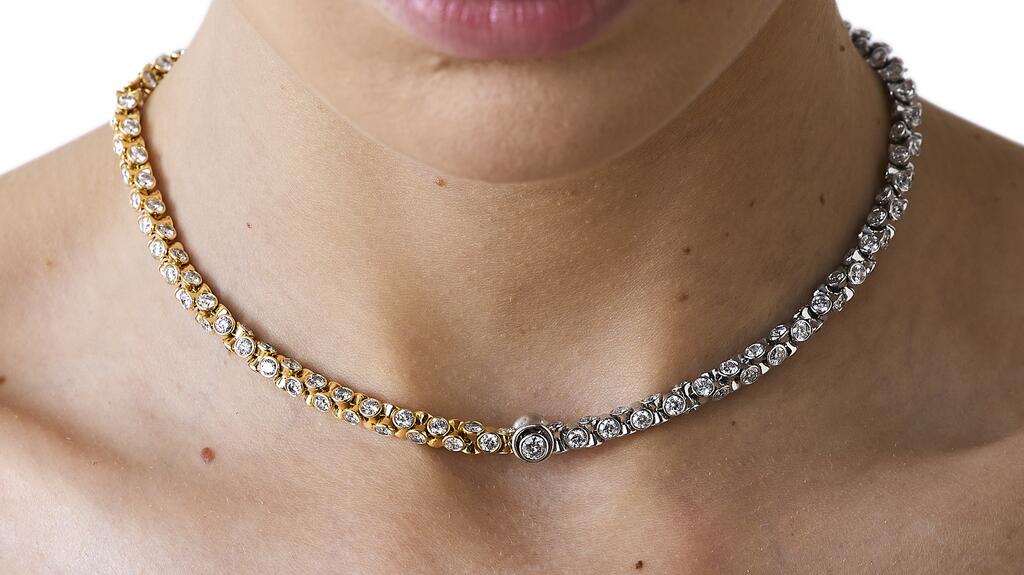 While Jessica clearly represents the design side of Ox, she and Michael are both involved in the brand's creative vision.
"We have a shared work ethic where we consult each other constantly," Michael explained.
"Many of the ideas come from Michael," Jessica said, like concepts for brand marketing. "I think he bleeds into a lot of the different creative things. When it comes to jewelry and design, it's me but when it comes to the brand, it's us."
Michael sees Ox as a representation of both his and his sister's energy, a sort of yin and yang.
"There's a duality with the two of us and there's a duality in the brand," he said.
"We talk about O being a fluid form and X being rigid. We talk about duality in the sense of the jewelry being non-gendered and that it can be for a male or female client."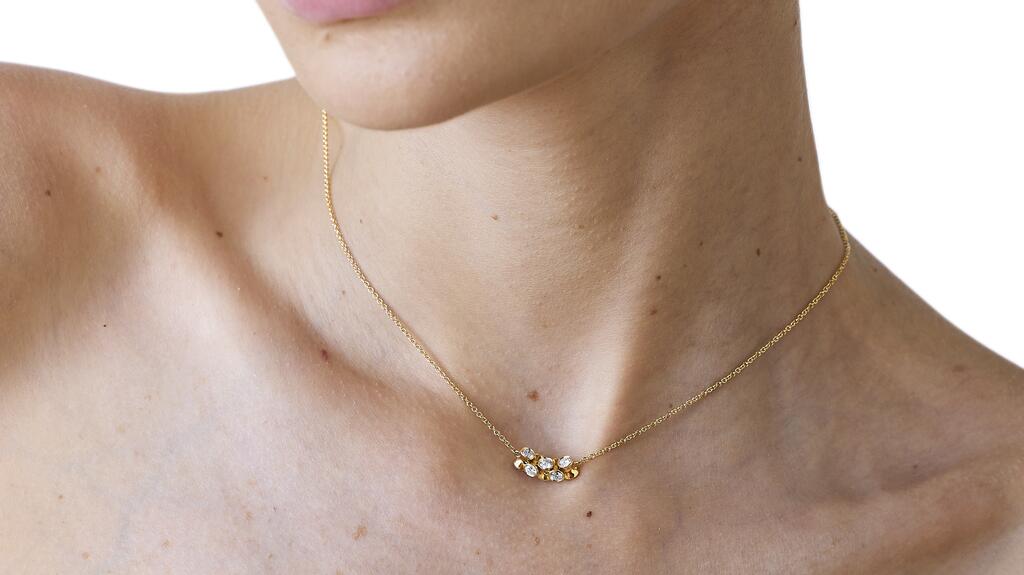 For the siblings, having family as the foundation of the company brings authenticity to the project. After all, it's what they know best.
Working alongside her mother and grandmother in the family store, "was such a satisfying time," Jessica said.
In April this year, roughly a year after launching Ox, their beloved grandmother died. 
Ox provides Jessica and Michael a vehicle to continue telling their family's story through jewelry, paying homage to both their grandparents, who paved the way for them. 
Jessica said, "I'm trying to think of the brand as a way for Michael and me to honor my family legacy and continue it."
 Related stories will be right here … 
More on Collections
Collections
Nov 27, 2023