Lagos Opens Bloomingdale's Boutique
The 59th Street store offers the jewelry brand's largest selection in New York.
New York—Fine jewelry brand Lagos has opened a new boutique at Bloomingdale's 59th Street in New York.
The new shop features the largest selection of Lagos, both in New York and within the entire Bloomingdale's network, with the retailer more than doubling its offering of signature "Caviar" collections.
In celebration of the new space, Lagos hosted an intimate cocktail gathering at Bloomingdale's Studio 59 with guests including Edvin Thompson, Mary Leest, CT Hedden, Karina Bik, Sophie Sumner, and Katya Tolstova.
Reception attendees received a first look at the brand's debut "Lagos Couture" collection, an "elevated capsule collection" of limited-edition, one-of-a-kind styles inspired by founder Steven Lagos' global travels.
The pieces remained on display for boutique shoppers until Oct. 29.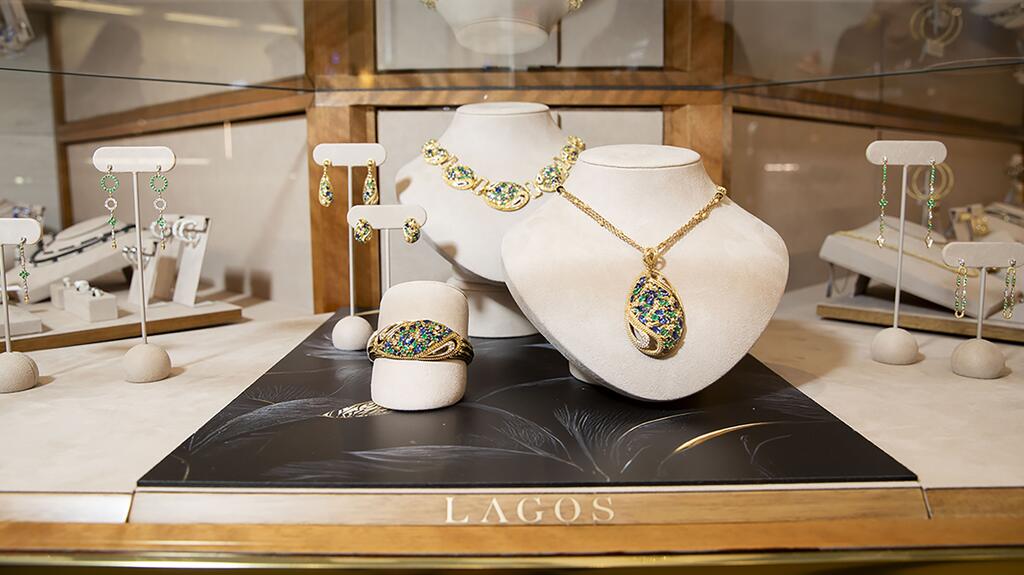 The collection is also on Lagos'
website
. 
"This is truly a milestone for our brand as we continue to grow and expand into new categories," said Lagos Founder and CEO Steven Lagos. 
"We've enjoyed a long, productive partnership with Bloomingdale's, and we're excited that we now have a flagship to call our own in such an important luxury market." 
The flagship boutique features clean lines and a color palette reminiscent of "exotic woods, pristine stone, and brushed brass accents," the company said. 
Lagos also commissioned hand-blown glass sculptures from artist Nate Cotterman that feature shapes and colors evocative of precious gemstones.
"Lagos consistently delivers innovative and unique collections that our customers cherish," said Jennifer Jones, Bloomingdale's senior vice president and general merchandise manager. 
"It's a pleasure, with this expanded footprint, to offer our 59th Street shoppers more access to this iconic brand and its exclusive offerings." 
 Related stories will be right here … 
More on Independents