Foundrae Plants Roots in Texas
The brand's second retail outpost is a collaboration with The Conservatory.
Dallas—Foundrae's new retail location represents a homecoming for its founder and Texas native Beth Hutchens.
The brand has expanded from its destination-worthy New York City flagship to a second storefront in Dallas as part of a partnership with retailer The Conservatory.
Located in upscale shopping mall Highland Park Village, the new Foundrae digs provide the Dallas community with a taste of the company's distinctive brand ethos.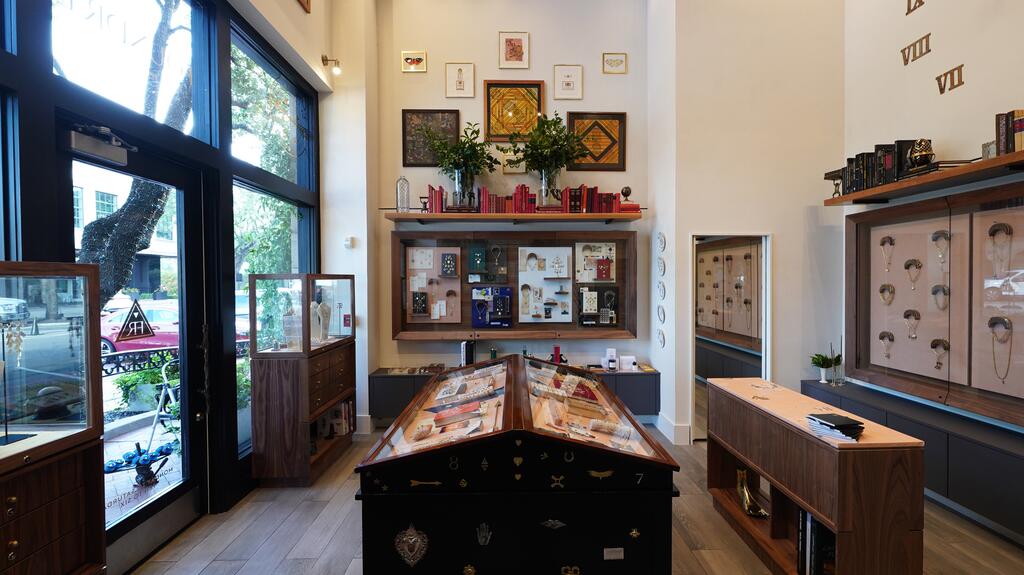 The 500-square-foot space features walnut shadow boxes that showcase the brand's jewels and objects grouped by themes like "wholeness," "resilience," and "reverie."
Each display is like an anthropological peek into Hutchens' design process, incorporating sketches and even found objects that express the jewelry's concepts.
In a continuation of the New York City headquarters' library, books line the shelves.
A lifelong literary lover, Hutchens equates the Dallas space as a map room within a library, calling it "an intimate space that provides a cozy well of inspiration and tools for self-discovery and self-expression."
In addition to jewelry, customers can shop Foundrae objects like candlesticks, and a brass chain mirror.
Art Deco objects and a pair of 19th century clock towers give the space a timeless feel.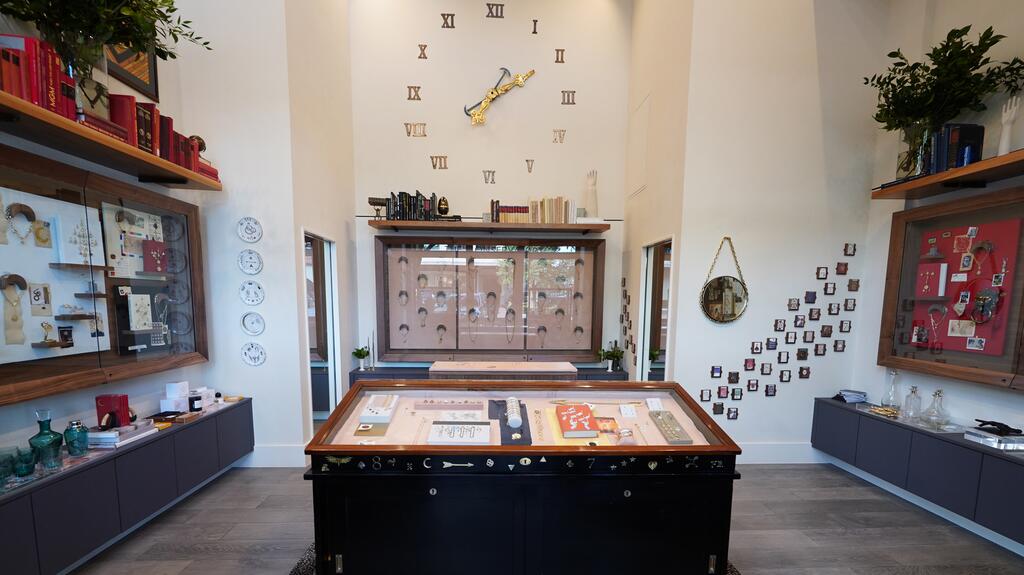 Hutchens designed the store with SpaceSmith Architects and founder of The Conservatory, Brian Bolke.
Bolke said, "The moment I met Beth, in her extraordinary New York store, we instantly connected. Her passion for creating a long-lasting personal connection with her clients, rooted in both memories and discovery, is what I believe the new era of brick-and-mortar retail should be about."
Hutchens added, "A few of the things that inspire me the most led to this collaboration, the capacity that each one of us, and every space, has for transformation and growth, the beautiful friendships we develop from sharing our stories and the depth they give to our lives and the opportunity to create pockets of discovery."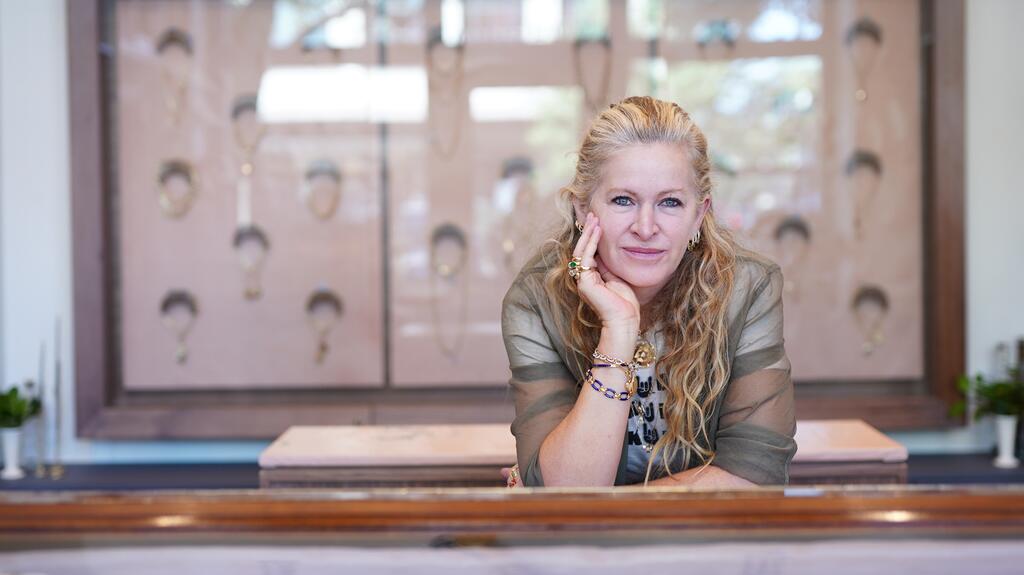 Foundrae at The Conservatory is located at 4 Highland Park Village. 
The Conservatory opened its first retail location in Hudson Yards in New York City in 2019. It expanded to Dallas the same year, and Houston in 2022.
 Related stories will be right here …
More on Independents