There's a New Piercing Studio on Long Island
Ali Weiss Jewelry has opened its second store in Roslyn, New York.
New York—There's a new piercing studio in town.
Fine jewelry brand Ali Weiss has opened a hybrid store and piercing bar in Roslyn, New York, a New York City commuter suburb on Long Island.
It's the second store for the company. The first, in Armonk, New York, another New York City suburb in Westchester County, opened in September 2021.
Designer Weiss tapped interior designer Billy Ceglia to craft the new space, which has a black and white color palette and a mix of neon and industrial lighting fixtures for an edgy feel.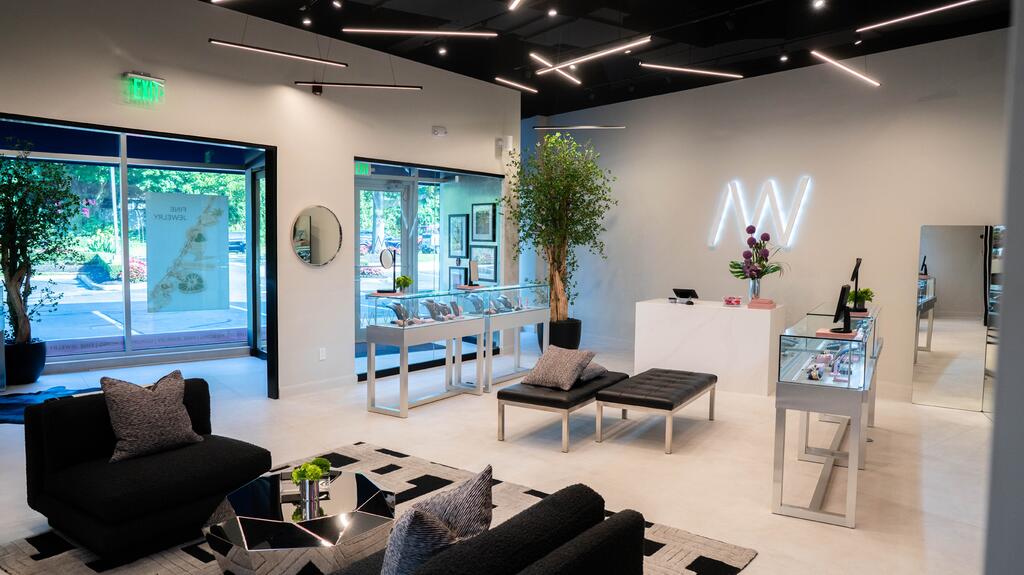 The 1,350-square-foot location opened in September.
Customers can peruse the 14-karat gold Ali Weiss Jewelry collection, which retails for about $125-$6,000, and get pierced with the brand's studs and hoops.
Weiss founded her eponymous company in 2005, embracing the trend of dainty, affordable gold styles that can be mixed, matched, and layered for the self-purchasing consumer.
Opening the Armonk store two years ago marked a new chapter for the business.
Working with full-time piercing artist Keri D'Angelo, clients can create custom "earscapes" in a safe, luxurious environment. The concept was a hit.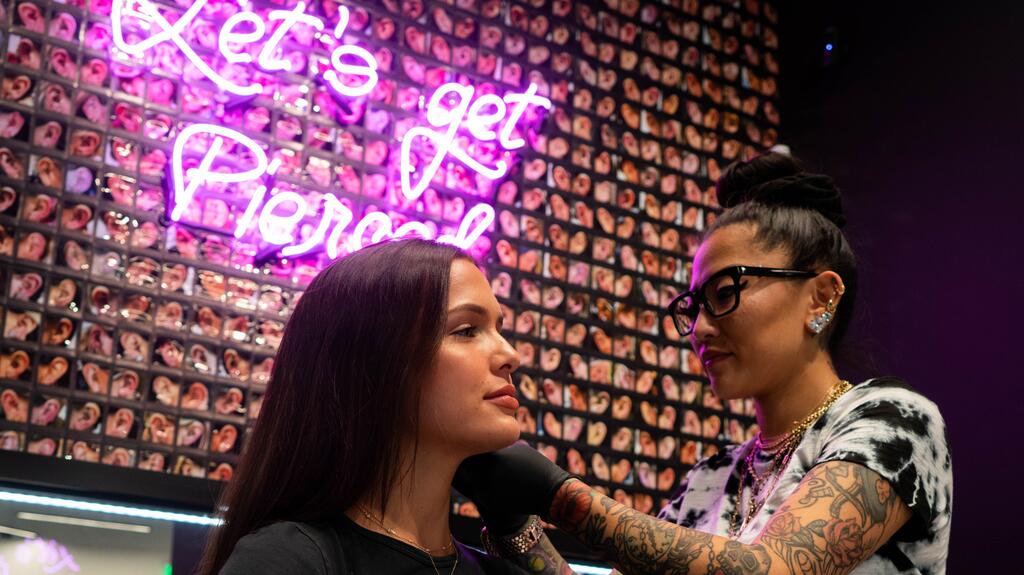 Long Island was the natural next stop, the company explained, as trunk shows and private piercing parties in Nassau County have been some of its most successful sales events.
Located at 1085 Northern Blvd., the Roslyn store is open Tuesday through Friday from 10 a.m. to 5 p.m. and Saturday from 11 a.m. to 5 p.m. 
 Related stories will be right here …
More on Independents