Retailer Hall of Fame 2023: Candy Udell
A devoted animal rescue advocate, Candy Udell's work as head of London Jewelers is only part of her important legacy.
Editor's Note: This story first appeared in the print edition of the 2023 Retailer Hall of Fame. Click
here
to see the full issue.


Long before joining her husband's family business, Candy Udell caught the jewelry bug via her mother, who loved beautiful things. 
"My mother was a huge jewelry collector and she would take me shopping every day after school, after all my activities. We would go shopping for antique jewelry, for regular jewelry, for clothing, the whole thing. She was a shopaholic and she loved it," Udell recalls. 
It turned out this was the appropriate training for the New Jersey native's future—and only—job at London Jewelers.  
Jewelry Beginnings 
While studying at the University of Miami, Candy met her husband Mark Udell, the third generation of the London Jewelers family. Mark's maternal grandfather, Charles London, founded the company in 1926 in Glen Cove, New York.
Candy and Mark got engaged as she finished school. 
"Mark would say to me, 'Why don't you come in every day for like an hour or two?' I had never worked a day in my life. Since I met him, I haven't stopped working."
Mark had a vision of how he wanted to grow the business. Candy fit perfectly into it. 
"Her taste level for picking out merchandise was beyond," Mark says. "You need that when you want to develop the business and make sure the product that comes into the store is more special than what the average jeweler has. She was the answer."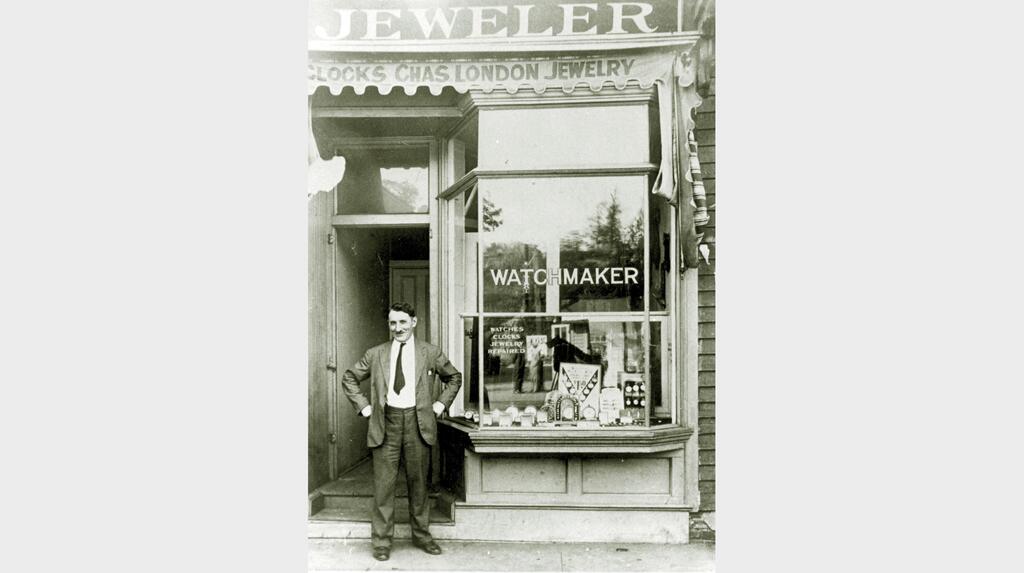 The two were married and worked alongside Mark's parents, Fran and Mayer Udell, plus one other employee at the Glen Cove store.
Working with one's in-laws might sound like a daunting scenario for a newlywed, but Candy sings Fran and Mayer's praises.
"They were very wonderful, loving people and they allowed us the freedom to do what we wanted to grow the business," she explains.
"My mother taught me how to shop and my mother-in-law taught me how to work." 
Looking back, Candy sees her decision to join the family business as one of the most important of her life. 
"I knew that if I didn't, my husband and I would have different lives. I knew that I had to be there to work with him because I felt we were stronger together as a team."
Mark adds, "I imagine a lot of husbands and wives can't work together but we had a mission. I was 22, she was 20. [Working together through the years] we've had no challenges whatsoever. That's probably a big reason for the success."
A Turning Point
As the third generation of London Jewelers, Candy considers her and Mark's greatest contribution to be their focus on stocking big brands. 
According to Candy, who is today president of London Jewelers, developing relationships with world-class partners brought the business to the next level. 
"We called Rolex for about two years," she remembers of her early career. "Mark was so persistent that the salesman finally came out on a Sunday when the store was closed."
The meeting went well. Suddenly, London Jewelers was a Rolex stockist. Patek Philippe followed.
Adding more top-of-the-line brands became the business' mission, which, at the time, wasn't common for independent jewelers. For London Jewelers, however, adding brands such as Pomellato was a recipe for success.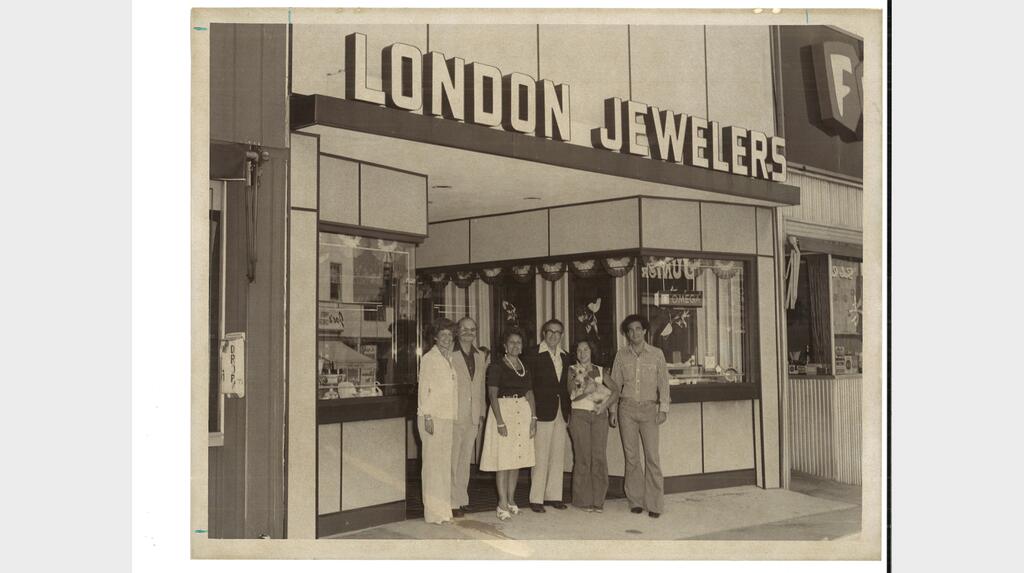 "There is a reason why Candy Udell is a true leader in our industry and why I have so much admiration for her both as a business partner and as an incredible human," says Pomellato President and CEO of the Americas Nathalie Diamantis. 
"Her relentless pursuit of the very best, as well as the latest, jewelry designs is beyond reproach." 
London Jewelers' expansion into brands and its store expansions went hand in hand over the years.  
In 1980, London Jewelers opened its second location at Wheatley Plaza in Greenvale, New York, another town on the western end of Long Island.  
A third store followed at the tony Americana Manhasset shopping center in 1984.  
In 1996, London Jewelers was able to move to a more prime location in the outdoor luxury mall. That same year, a neighboring brand moved out. 
Candy jumped on the opportunity to take over the space.  
"I said to Mark, 'We have to take it,'" she remembers. "Mark said, 'Well, what are we going to put in it?' I said, 'Who cares? Just take it and we'll figure it out!'" 
They realized they could partner with a brand to fill the space, and so began their relationship with Van Cleef & Arpels.  
At the time, Van Cleef & Arpels didn't have the same widespread recognition it does today. Its focus was more on high jewelry than attainable pieces. But the brand had just started its wholesale business and Candy and Mark were enamored with the new "Alhambra" design.  
Their instincts were spot-on.  
"To go on that journey with [Van Cleef & Arpels] and have the foresight of knowing how popular that would get and what a sophisticated clientele would like is just one example of my mom's incredible vision," says the couple's son, Scott Udell. 
"She really sets the bar in the jewelry industry for identifying brands and knowing how to merchandise jewelry and how to style it. She is the queen of style and trend." 
Van Cleef & Arpels became a status symbol on Long Island and today, one can pop into one of seven stores London Jewelers owns and operates at the Americana Manhasset, including Van Cleef & Arpels and a London Jewelers watch salon, all connecting for a combined 20,000 square feet.  
"[Our business] just kept growing as space became available," Candy explains. "We would tell our landlord, 'We have this brand, and we think they would be a good fit.' He would say to us, 'I know fashion; I don't know jewelry. So you're in charge.'" 
As business boomed catering to the commuter suburbs of New York City, the Udells set their sights farther east.  
"My mother taught me how to shop and my mother-in-law taught me how to work." – Candy Udell
They renovated a landmark East Hampton building. The brands they stocked, like Rolex, Patek Philippe, Pomellato, and Bulgari, wanted to be in the summertime enclave. 
Nearly 30 years ago, the Hamptons were far less hectic than they are today, with few big-brand stores and a more traditional attitude. 
Candy remembers wondering if they would be a fish out of water when a neighboring store owner remarked, "We don't have any stores here with gold letters above the door." 
She recalls, "I went back to my husband, and I said, 'Oh my God, what are we doing? Are we crazy?'"
They took the risk and went through with the opening. 
It turned out that even though the shopping scene was quaint at the time, Hamptonites were receptive to luxury jewelry shopping, so a London Jewelers Southampton location followed a few years later. 
In recent years, London Jewelers became a multi-state jeweler, opening a Van Cleef & Arpels boutique in New Jersey at The Mall at Short Hills, as well as a London Jewelers store, a Rolex boutique, and a Patek Philippe store.
In 2016, they opened a London Jewelers at the Westfield World Trade Center mall in New York City.   
Relationships—Professional and Personal 
It's evident that relationships are at the core of the London Jewelers ethos. Candy notes they've been building them for nearly five decades.
"They know we treat them with the utmost respect and care for their image and their brand, just as much as ours or almost even more," she says of company partnerships. 
"We watch over [these brands]. It means everything to us to have the honor to represent them."
Reputation is everything to Candy. Those who work with her know she is "the most ethical, honest, fair person you will ever come across," Mark says. "She cares about people."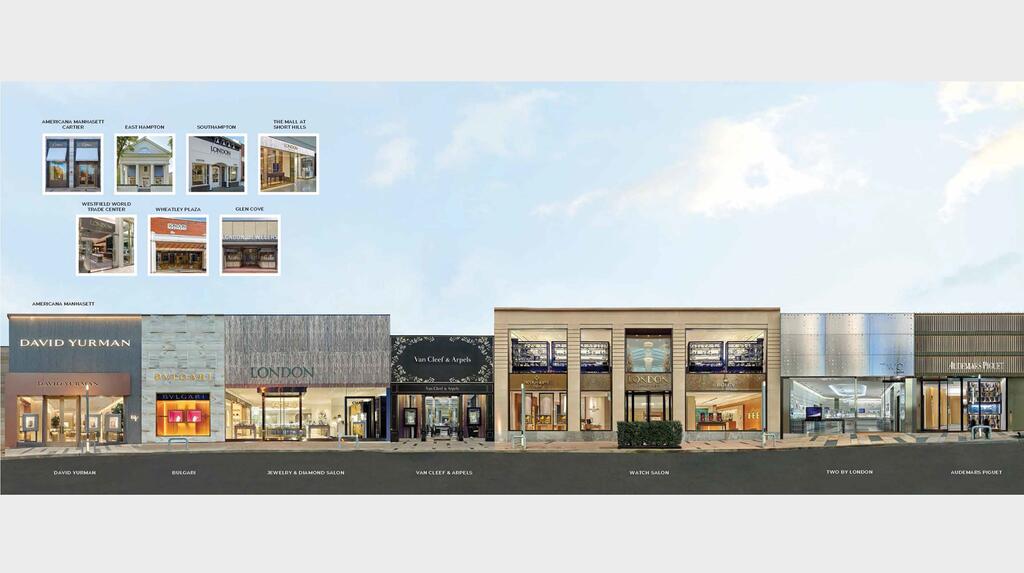 The most important relationships Candy and Mark have cultivated over the decades of expansion, however, are the ones with their children, Scott and daughter Randi Udell Alper. 
For the Udells, their personal life never took a backseat to their professional life, or vice versa. Instead, the two were integrated. 
"I literally grew up in the Glen Cove store," Randi recalls. "My daily life was going to school and then, right after school, going to the store. I feel like it's the best way to learn. I sat and watched my parents and grandparents every day. It's in our blood as a family."
Randi takes the same approach her parents did with her own children, bringing them into the store as much as she can. 
"It's just the most beautiful thing to be with your family while you're doing what you love and working all together on the same page."
Scott credits his parents with teaching him everything he knows in the jewelry and watch businesses. Candy's passion has left an impression on him. 
"She can be intense at times. When she has a vision, she's relentless but in a very elegant way. That's part of her charm. She will fight tooth and nail for something, but she does it with such grace and integrity that it's hard for anyone to say no to her."
No matter how expansive her responsibilities, Candy maintains an unwavering dedication to detail.
Scott notes that his mother personally sends gift baskets to clients each holiday season, hand-selecting items to go in them and assembling them herself.
"You could easily outsource that project," he says, "but she wants to make sure it's up to her level. That's how she has taught us to do things in life."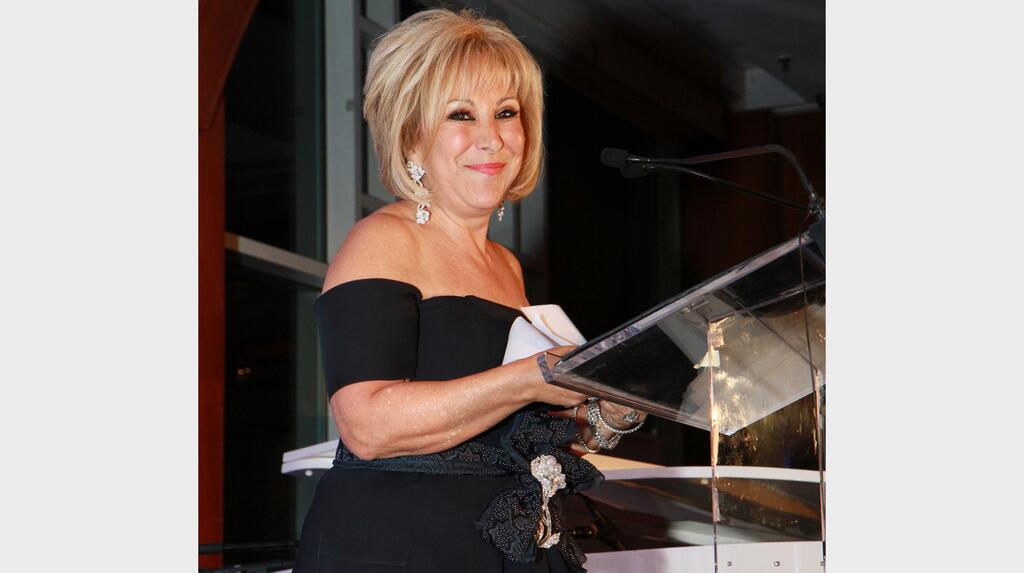 Candy and Mark have paid forward the creative freedom Mark's parents afforded them to their own children, who comprise the company's fourth generation. 
Today, Randi, Scott, and the Udells' nephew, Zach Udell, are company vice presidents.  
Randi has taken the company's social media by the reins. "She's cultivated that completely by herself," Candy says, while London Jewelers' brand-within-a-brand, Two by London, which caters to bridal customers, is Scott's brainchild.  
Zach, meanwhile, "plays a vital role in the watch business." 
Even with separate responsibilities, the entire family is involved in running all aspects of the business together, from buying to designing and selling. 
Randi, Scott, and Zach faced the task of "finding their footing" in their early years of joining London Jewelers, which was no easy feat considering, "Mark and I have such big footprints," Candy says.  
But each member of the next generation has carved out an important role and that makes Candy proud. "The dream is that your kids can do better than you, and that is what they're doing," she says.  
"She can be intense at times. When she has a vision, she's relentless but in a very elegant way." – Scott Udell
Despite spending so much time together at work, the family still vacations together, and Candy and Mark sometimes take a grandchild on a buying trip to a Swiss watch show, just like they did with Randi and Scott when they were young. 
"My mom is a complete superwoman," Randi says. "She manages her time so wonderfully. Growing up, she was a working mom; however, she still came home every single night and made a home-cooked meal to make sure we were together as a family. Even today, she's an incredible grandmother and spends her free time with her grandkids."
Candy counts encouraging her children to enter London Jewelers as one of her best moves, as poignant as her decision to join Mark at London Jewelers when they were first married. 
"Hopefully, my grandkids will be the fifth generation [at London Jewelers]," she says.  
An Impact Greater Than Jewelry
It's important to London Jewelers to be embedded in the local community, supporting the areas where it sells. 
That came naturally in Glen Cove, as multiple generations of residents worked with multiple generations of the London/Udell family as their go-to, trusted jeweler. 
As the company has entered new spaces like the Hamptons and New Jersey, Candy's preferred way of getting involved with local citizens is through charitable efforts and supporting worthwhile causes.  
Animal rescue is the cause that speaks to Candy the most. 
"Growing up, my mother used to bring home every animal she saw," she explains. "She was always kindhearted and loved animals. We always had a house full of them."
Now, Candy works in animal rescue in her mother's memory. "It's what I do to honor her every single day because I rescue every single day."
Through her efforts, Candy has rescued more than 10,000 dogs in the United States and internationally, in addition to cats, horses, and donkeys. 
Scott notes his mother's ability to seemingly create "30 hours out of a 24-hour day" with her dedication to animal rescue.
"If she's not focusing on the jewelry business," he says, "she's either with her grandchildren or saving animals. She really moves the needle with whatever she is doing."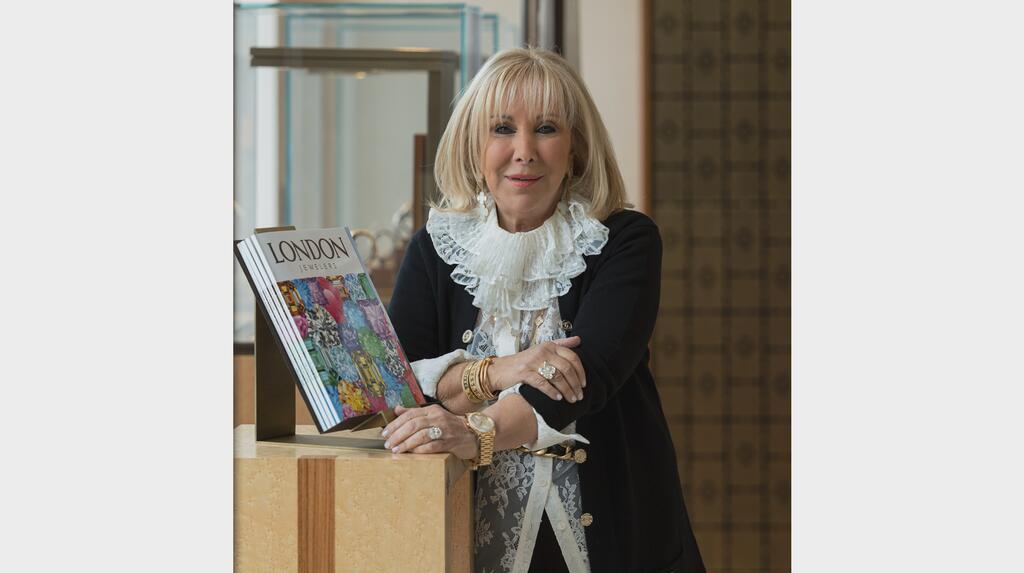 In 2011 she launched Rescue Paw Foundation, which fundraises for no-kill animal shelters. The organization is supported by the jewelry line Udell created, "Our Cause for Paws," stocked at London Jewelers' stores and available on its website. 
Udell compares dog rescue to an addiction; helping animals avoid death and find loving homes is almost a compulsion that's become impossible to stop, to the benefit of thousands of animals and families. 
Mark explains, "To see these dogs, hours away from being killed, that are rescued and brought here and then you see them being adopted and changing families' lives … there's no words to explain what that does for my wife."
In addition to Our Cause for Paws, Udell funds a lot of her rescue work personally, and her organization accepts donations, too. 
She hosts adoption events several times a year (her record is 47 dogs adopted at a single event) and facilitates educational programs on animal welfare in local schools. 
Candy also co-founded No Dogs Left Behind, which rescues dogs from the Asian meat trade, and still supports the charity today.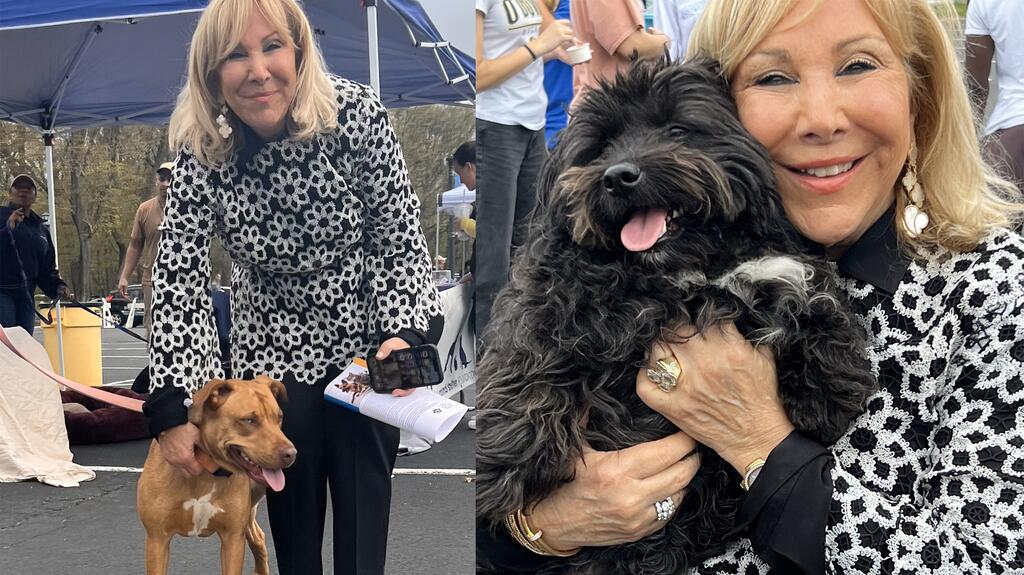 Last year alone, her Rescue Paw Foundation saved 1,100 dogs in Texas, placing them in no-kill shelters in the tristate area where they could be adopted.  
"Candy's love of animals and philanthropy is legendary," remarks Pomellato's Diamantis.  
"Her Rescue Paw Foundation and 'Our Cause for Paws' jewelry collection have saved the lives of countless homeless pets around the world and are a testament to her boundless passion to make the world a better place full of extraordinary jewelry." 
Just as it can feel there is no end to the problems vulnerable animals face, there's no end to Candy's grand plans to make a difference.  
Her newest effort is an organization called Candy's Angels, which works in conjunction with local hospice programs to rescue animals with nowhere to go when their humans pass away.  
Besides her five grandchildren, Udell says animal rescue is her purpose. 
"Animal rescue isn't just about making dogs happy. It makes people happy and families happy," she explains.  
She recalls receiving a phone call at work from a woman who adopted a schnauzer at one of her earliest adoption events. She dreaded the conversation as she picked up the phone, imagining the woman wanted to return the dog due to one problem or another.  
Instead, the woman thanked her profusely, explaining she couldn't believe the positive change she was seeing in her autistic daughter in the mere day since she brought the schnauzer home.  
"A phone call like that makes you want to do [this work] more," Udell says.  
"When I put my head down on the pillow at night and I know that I found a home for a dog with the most wonderful family, it is so rewarding."  
More on Independents