Lowe's Is Now Selling Jewelry
The home improvement store's website features an "Empowerment Tools" demi-fine jewelry collection.
New York—Home improvement giant Lowe's has added a jewelry category to its website.

The company has partnered with Pavé The Way Jewelry, offering its "Empowerment Tools" collection. 

The demi-fine collection consists of tool-shaped necklaces and earrings, including hammers and power drills, in sterling silver and gold-plated sterling silver with diamond pavé.

Each piece is given a fun name meant to inspire confidence in the wearer, like the "She Came, She Saw, She Conquered" saw necklace and the "Crank It Up" wrench necklace.

The collection includes a variety of other tools and equipment, including a screwdriver, a level, a ruler, a spark plug, a flashlight, and a pair of scissors and pliers.


The pieces can be worn solo or layered, said the jeweler, and the messaging behind them can ignite conversations about important causes, like the "Equal Pay for Equal Work" scale.
The jewels range in price from $234 to $534 and are available on Lowe's
website
and Pavé The Way's
website
.
A spokesperson for Pavé The Way said it does not have plans to be in-store at Lowe's yet, but "hopefully someday" would be.
"It's always exciting to find a retail partner that values Pavé The Way Jewelry products and more importantly, its philanthropic mission. It's even more exciting when the retail partner is an established brand like Lowe's and the partnership launches jewelry as an entirely new product category within the retailer," said Pavé The Way CEO and Graduate Gemologist Alicia Duque.
 Related stories will be right here … 
Pavé The Way donates 100 percent of the profits from this collection to a charity of the purchaser's choice.
Once the customer receives the item, they scan a QR code on the packaging. They'll be taken to a website where they can submit their choice of any 501(c)(3) registered charity to receive a donation.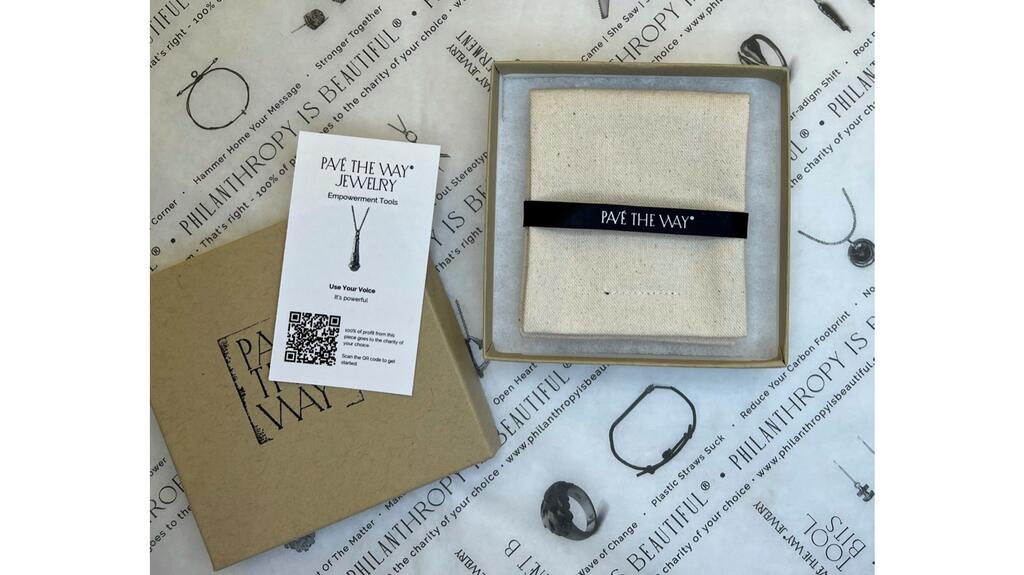 The company said it has donated millions of dollars to more than 1,000 nonprofits.
"I always say philanthropy begins at home, so it's an honor to have our brand become the first jewelry company with offerings on Lowes.com, a company centered around improving our homes," said Pavé The Way founder and jewelry designer Joan Hornig.
"It's incredibly exciting to bring our products, messaging, and mission to Lowes.com with the hope of empowering even more consumers."
More on Collections