Indian Jewelry Brand Tanishq Opens First U.S. Store, More on the Way
The jeweler's expansion plans include 20 to 30 more stores in North America and the Middle East over the next two to three years.
Iselin, N.J.—Tanishq, an Indian jewelry brand, has opened its first U.S. store, in New Jersey.
The brand is owned by The Tata Group, a Mumbai-based multinational conglomerate that owns 30 companies across 10 categories, including Tata Motors, Tata Consultancy Services, Air India, and Jaguar Land Rover.
Tata Group also owns watch, jewelry, and eyewear brand Titan Company Limited, which is the parent company of Tanishq.
A few notable names attended the store's opening, including U.S. Sen. Robert Menendez (D-NJ) and Randhir Jaiswal, consul general of India in New York.
The brand chose New Jersey because of its sizable Indian-American community, accounting for 4 percent of the state's population, said the company.
The company has been in the U.S. market via e-commerce for more than a year, but the store opening is part of its retail business expansion strategy.
"Tanishq already has a significant online presence in the U.S. market. The high demand and interest shown by the Indian-American community encouraged us to have an on-ground presence for them," said Kuruvilla Markose, CEO of the international business division of Titan Company Limited.
"This showroom will have our latest collections and masterpieces designed to suit all jewelry needs of Indian-Americans."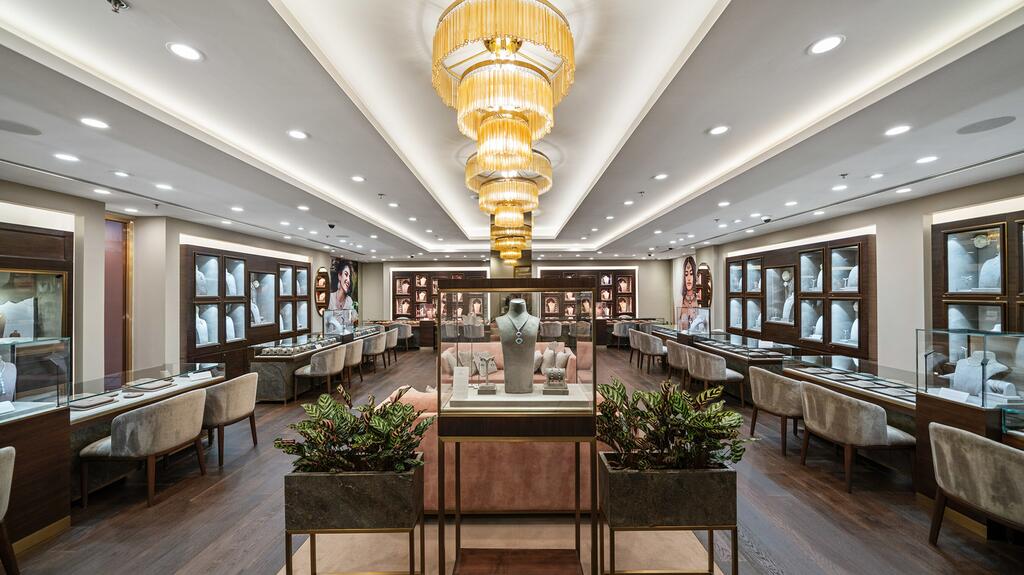 The 3,750-square-foot, two-story showroom will house more than 6,500 unique jewelry designs, available in 18- and 22-karat gold, featuring diamonds and gemstones.
At its inaugural event, Tanishq showcased its "Color Me Joy" cocktail jewelry collections alongside its "Romance of Polki" wedding collection and a few others.
"We are on a mission to establish Tanishq as a global brand, and our retail showroom expansion in the United States is a significant step in that direction," said C.K. Venkataraman, managing director at Titan Company Limited.
"Tanishq has been balancing the elegance of tradition with the brilliance of modernity for decades and we want to bring it to New Jersey."
In India, the company has more than 400 stores in 240 cities with plans to open more than 100 additional locations in the next year.
It opened its first international physical store in Dubai in November 2020, and now has eight international stores.
The company's expansion plans include opening 20 to 30 more locations in North America and the Middle East collectively over the next two to three years.
 Related stories will be right here …
More on Majors