Cher Backs Metal Alchemist's Charity Initiative
Brand founder Carolyn Rafaelian and fellow Armenian-American celebrities are raising funds to preserve the country's historical sites.
New York—Metal Alchemist,
the recently launched brand
by Alex and Ani founder Carolyn Rafaelian, has recruited some famous faces to support its charitable initiative.
Rafaelian, alongside fellow Armenian-Americans Cher and physician and entrepreneur Eric Esrailian, launched Alchemy for Armenia, which will raise the visibility of Armenian culture and funds to support the country's historic sites.
Its first project will be to preserve, restore, and create awareness of Etchmiadzin, one of the oldest cathedrals in the world dating back to 303 AD.
Etchmiadzin was designated as a UNESCO World Heritage Site in 2001 and is a top tourist destination in Armenia.
Funds will also go to the Khor Virap Monastery and Church Complex, near Mount Ararat, believed to be where Noah's Ark landed. It is considered the birthplace of Christianity in Armenia.
St. Gregory the Illuminator, the patron saint of Armenia who established the Armenian Apostolic Church, was imprisoned at Khor Virap but persevered to spread Christianity to Armenia.
"There are times in our lives that connect us so deeply to something much bigger than ourselves. This is one of those moments for me—to be a part of this restoration and preservation of two of the holiest places on earth," said Rafaelian.
"I am honored to be working side-by-side with my partners Cher and Eric, who share the same love and passion for our faith, heritage, and our ancient culture."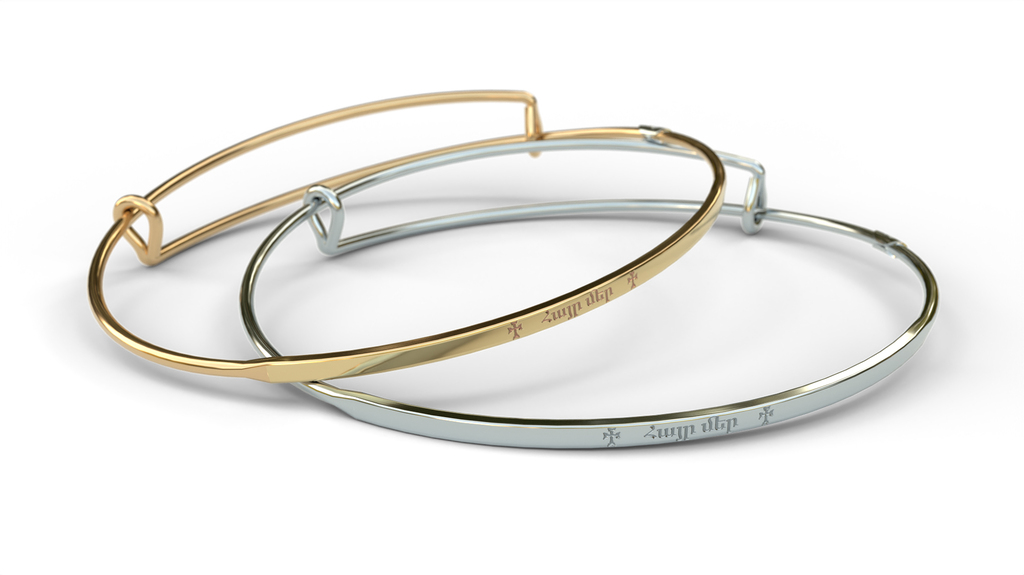 To raise restoration funds, the jewelry brand created a special edition Alchemy for Armenia "Posy" wire bracelet. It's engraved with "Հայր մեր," the first words of the "Our Father" prayer in Armenian.
The bracelet is available in stainless steel ($28), silver ($78), and 14-karat gold filled ($128).
All profits from the sale will be donated to the Armenian Apostolic Church for the restoration and preservation of the two historic sites.
"There is so much beauty in Armenia, and preserving and restoring the Etchmiadzin Cathedral and Khor Virap will also preserve the rich faith, history, and culture of the country," said Cher.
"It's important that future generations are able to visit and appreciate this historic church. My Armenian roots are a huge part of who I am, and I am thrilled to be a part of such a worthwhile cause."
Armenian-American Kim Kardashian also recently showed her support for the initiative on her Instagram Stories.
The bracelet is available for purchase at Metal Alchemist's flagship retail location at 156 Reade Street in New York City and on its
website
.
 Related stories will be right here … 
The jewelry brand is also launching another initiative to support the Armenian community called "Bond to Benefit: Project Armenia."
The ongoing charitable effort will raise money through the
"Bonded Silver" and "Trialchemy" cuffs and rings
that are engraved with Mount Ararat.
Also available in a variety of metals, the jewels range in price from $58 to $498.
The Bonded to Benefit: Project Armenia collection is available for in-store purchase exclusively at Reeds Jewelers and online at MetalAlchemist.com.
Twenty percent of Metal Alchemist's profits from this initiative will also go toward the restoration and preservation of Etchmiadzin and Khor Virap, while continued donations will be made thereafter to support the Armenian community and Armenian nonprofit organizations.
More on Majors
Majors
Jan 25, 2023