Alex and Ani Founder Carolyn Rafaelian Has Launched a Fine Jewelry Line
The new brand, Metal Alchemist, focuses on unisex, classic jewelry designs.
New York—Alex and Ani founder Carolyn Rafaelian has a new jewelry venture.
This month, she launched Metal Alchemist, a brand that designs, forges, and crafts its jewels completely in Rhode Island.
Metal Alchemist's in-house master metalsmiths utilize a proprietary weeks-long bonding process to refine their metals, all of which are mined in the United States.
The company says its metals are "forged to alchemical standards of purity that create wearable, energetic tools."
A spokesperson for Metal Alchemist explained its proprietary bonding process utilizes the purest metals available—99.99% pure silver, 99.99% pure gold, and 99.95% pure copper—to formulate its various alloys.
At launch, Metal Alchemist has three collections: "Precious Bonded Metal," "Woven Metal Mesh," and "Intention Wire."
They're produced in a wide range of metals, including stainless steel, sterling silver, gold fill, 14-karat gold and 18-karat gold. Jewels currently range from $28 to $2,800 retail.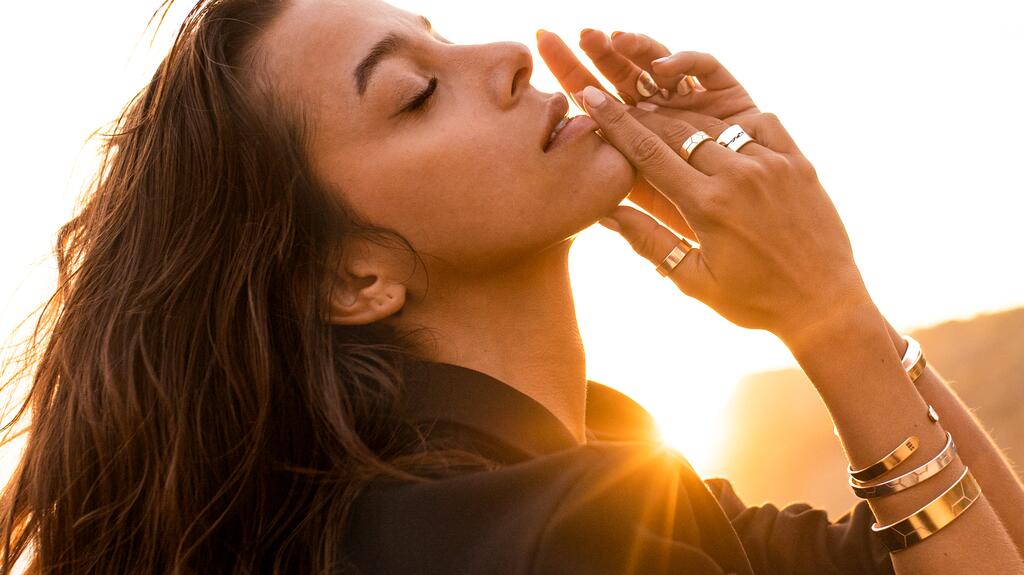 Metal Alchemist has partnered with Reeds Jewelers as its initial exclusive retail partner. Pieces will be stocked at Reeds' 62 stores in 13 states, as well as on
Reeds.com
.
"This new venture is incredibly special to me, because it combines elements of my culture, my beliefs, and one of my passions—fine jewelry," said Rafaelian.
"Metal Alchemist jewelry is the first of its kind in so many ways—from the quality of the precious metals to our proprietary refining and bonding processes that we do in-house, right here in Rhode Island, to working with ancient alchemical techniques in a whole new way. We knew partnering with Reeds was the right decision for this launch because they also value quality, craftsmanship and customer experience."
Senior Vice President of Merchandising at Reeds, Judy Fisher, added: "Reeds is honored and proud to support Carolyn Rafaelian as her exclusive partner to introduce Metal Alchemist.
"Carolyn's new brand is launching in an extraordinary way because it is based on the principles of alchemy. Carolyn's long history in jewelry manufacturing makes her an expert in the properties of precious metals, and each metal has individual energy properties that she is unleashing in new and exciting ways."
Shoppers can also find Metal Alchemist for sale on the
company's website
, as well as at its very own storefront in New York City.
Rafaelian founded Alex and Ani in Rhode Island in 2004. The company's inexpensive, expandable wire charm bracelets became wildly popular in the early 2010s, but as their popularity waned, the company grappled with
debt and legal battles
.
Rafaelian left the company in 2020. Alex and Ani emerged from bankruptcy in 2021 and
secured additional funding
last summer.
 Related stories will be right here … 
More on Collections