To Mark 10 Years, Alison Lou Throws a 'CeLOUbration'
The fine jewelry brand has launched a special collection in honor of its anniversary.
New York—To celebrate a decade of business, Alison Lou is throwing it back.
The New York City-based fine jewelry brand known for its lighthearted approach to fine jewelry has released its "CeLOUbration" collection feting its launch 10 years ago this month. 
The hero pieces are pendants reminiscent of vintage early- to mid-20th century jewels that commemorated special occasions with overt messages like "Congratulations" or "Happy Birthday."
The Alison Lou take embraces the midcentury kitsch with its homage that similarly mark life's big milestones.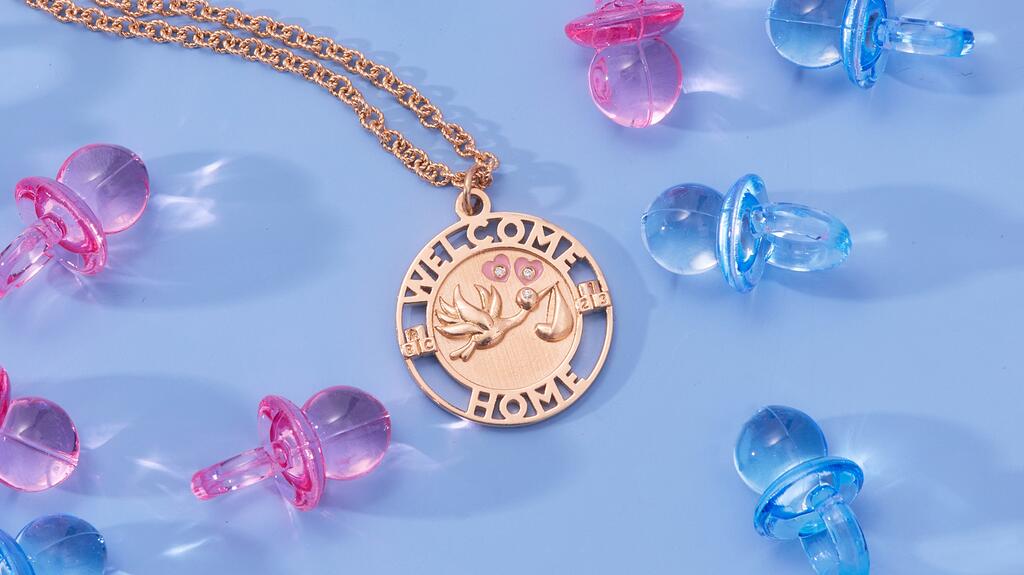 The 14-karat gold necklaces feature medallions with messages like "Just Married," "Welcome Home," and "I Love You," with accompanying symbols accented with enamel and diamonds. 
"Happy Anniversary," for example, depicts a ball-and-chain with pavé black diamonds in the brand's signature tongue-in-cheek attitude. The same symbols also feature in signet rings. 
Designer Alison Chemla designed the collection with gatherings and festivity in mind. 
'With our 10-year anniversary coming up in November I wanted to celebrate this huge milestone with a collection," she told National Jeweler.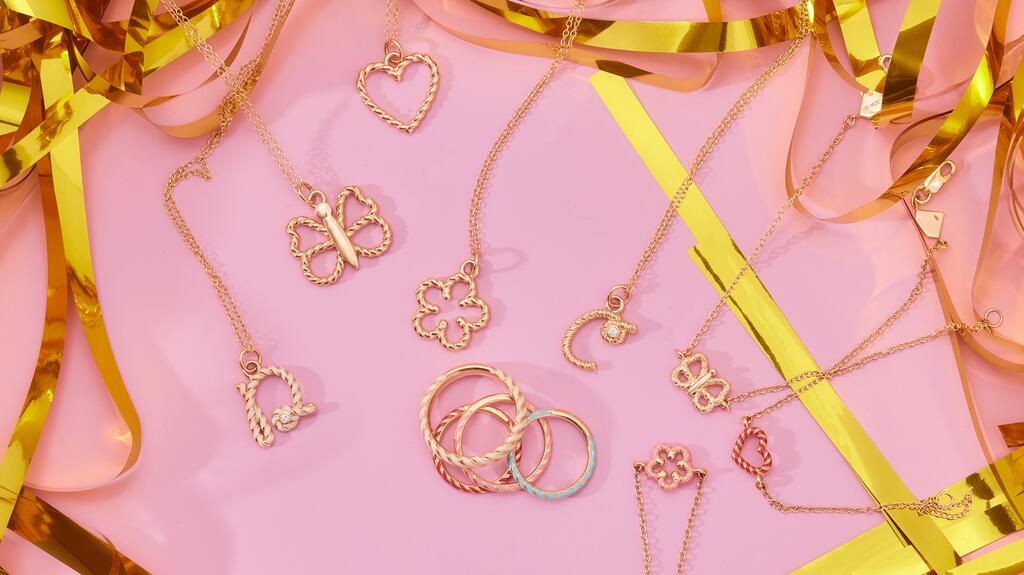 "This CeLOUbrations collection also celebrates the world coming out of the pandemic and getting ready to get back to life and celebrate all occasions again, with a bang!" 
The collection isn't limited to medallions and signets. The celebratory theme continues with the outline of symbols like butterflies, flowers, hearts, and initials that are inspired by the texture of party streamers.
Rings, stud earrings, and bracelets are also in the mix, some accented with bright striped enamel. 
A riff on the brand's cocktail ring and earring selection, there are also colored gemstone pieces with "streamer"-style enamel halos.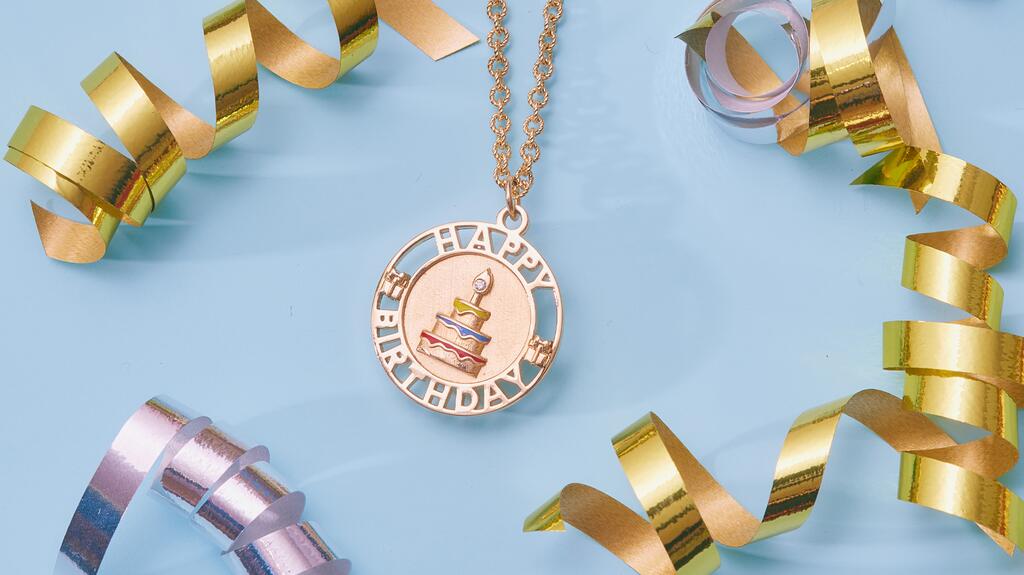 The collection starts at $315 for a tiny stud earring and caps off at $4,675 for a multi-gemstone cocktail cuff bracelet with enamel. Most pieces fall in the $1,000-$2,000 range.
 Related stories will be right here … 
More on Collections
Collections
Nov 27, 2023