Q&A: Meet the Edgy and Elegant Dries Criel
The Antwerp-based designer is a fine jewelry name to know now.
Working as a jewelry editor requires being hyper-tuned in to the industry's pulses and murmurs. 
Between in-person meetings and hours of Instagram scrolling, it can feel (amazingly), like I've seen everything there is to see, with several talented voices dominating the conversation about what's exciting the industry at large.
This year, I've found that temporary illusion crumbling before me, however. What's piquing my interest lately are young brands that may have hovered beneath my radar, but now are emerging as an exciting cohort of designers to watch.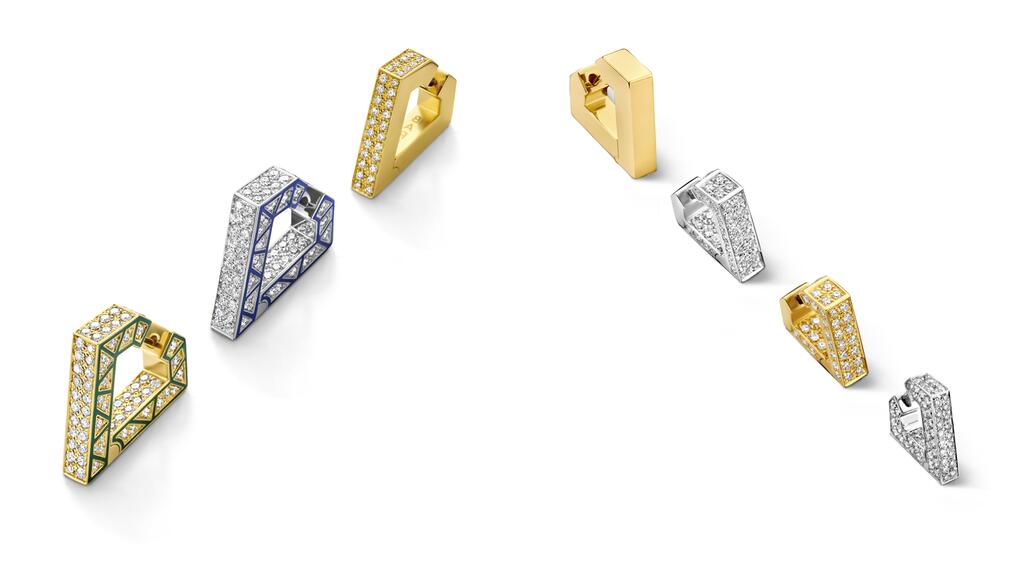 One of them is Dries Criel, the designer's eponymous line out of Antwerp, Belgium. You might already have encountered the brand once known as Bare Jewelry—it has since rebranded—and its graphic shapes and sharp angles. 
My reintroduction to Dries Criel in 2022 has captivated me with the collection's vivid pops of enamel color and inherent genderless quality, perhaps more a reflection of society's changes rather than the brand's sophisticated and fun ethos. 
Criel only launched his brand five years ago and possesses serious design maturity for someone who just entered his 30s, but befits his well-rounded life so far.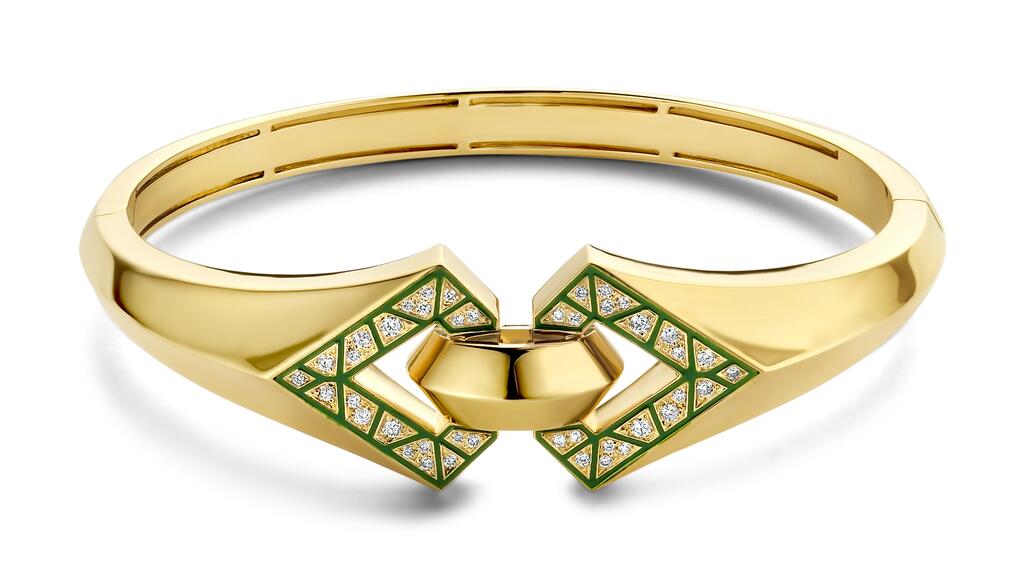 I chatted with the designer about his influences, including dance, Ancient Egypt, and architect Zaha Hadid, and why he doesn't play favorites with his collection.
National Jeweler: Where are you originally from and where do you reside now?
Dries Criel: I was born in Ghent, Belgium, and have been living in Antwerp for several years now.
In my opinion, it is a wonderful place to live; a small-scale city but filled with art, history, art, originality, and, of course, a good base for both jewelry craftsmen and the diamond trade.
NJ: How did you get into the jewelry world?
DC: I always had a natural admiration for the craft and beauty of jewelry and the natural treasures we can present in them. 


I followed my passion to launch my own line. I gained my first experience in the craft and trade working for a diamond dealer and jeweler here in Antwerp.
NJ: What was your professional path prior to launching?
DC: When I was 14 years old, I entered the ballet and contemporary dance school here in Antwerp, chasing my childhood passion. 
 
At a certain point I was obliged to end my professional dream, and during the first year of my studies in law and real estate, I was blessed to have my first acquaintance with the diamond and jewelry world through a mutual friend.
"I truly hope my pieces speak to a colorful character and that they give strength and confidence to the wearer, giving them the power to express themselves and be whoever they want to be." – Dries Criel
NJ: You have a distinctive point of view. What inspires your strong shapes and angles?
DC: There is nothing more wonderful than extracting inspiration in life, past and present. 
 
I find a continuous inspiration in my attraction to Ancient Egypt—the color combinations, the distinct shapes—and blend it with my contemporary vision of fine jewelry.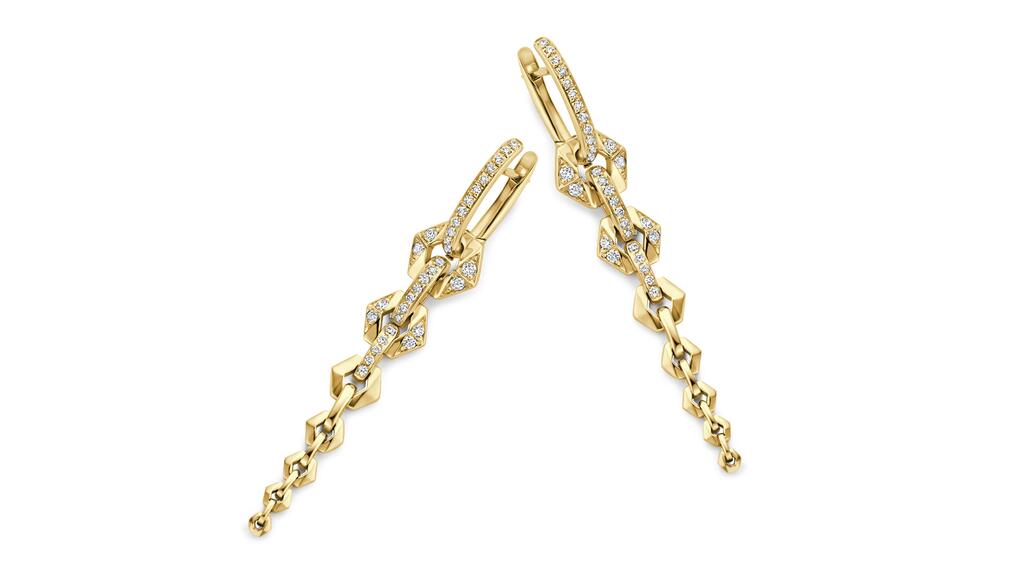 I redefine a classic, both in terms of inspiration and material-wise, and fuse it with geometric lines inspired by my background in dance and movement.  

 In today's world, there is nothing more inspiring to me than a Zaha Hadid creation, the absolute pinnacle in my view of contemporary, architectural beauty. 
NJ: Who do you view as the Dries Criel customer? A lot of the designs seem unisex; do you view the brand as suiting any gender?
DC: I never think in terms of gender, not actively as least. I truly hope my pieces speak to a colorful character and that they give strength and confidence to the wearer, giving them the power to express themselves and be whoever they want to be. 
My friends, family and clients will confirm, I truly believe in freedom and we should do everything within our power to celebrate it and protect it.
NJ: Do you have a favorite piece from your current collection?
DC: No, I don't.
 
I believe in the timelessness of jewelry, and even though sometimes my feelings toward some pieces may change, I always come back to them at some point.
NJ: Where are you stocked currently?
DC: Currently I am in the following stores in the United States: Twist, Tiny Gods, Marissa Collections, Nordstrom, Jo Latham, Sabbia, Commonwealth Marin, Tucci, and Belle Cose. 
In Europe I'm at Mad Lords, Auverture and several more.
 Related stories will be right here …
More on Editors
Editors
May 24, 2023