Sophie Bille Brahe Has a New Ultra-Romantic Pearl Collection
Inspired by a bride, the capsule is exclusive to Net-a-Porter.
London—Though she's also lauded for her diamonds, Sophie Bille Brahe is perhaps most synonymous with pearl jewelry.
The Danish designer boasts a refreshingly original take on pearls uninhibited by tradition and was one of the designers at the forefront of reimagining pearl jewelry about a decade ago. 
Her latest capsule collection for Net-a-Porter, launched last week, shows Bille Brahe still sees so much untapped territory with pearls as a medium.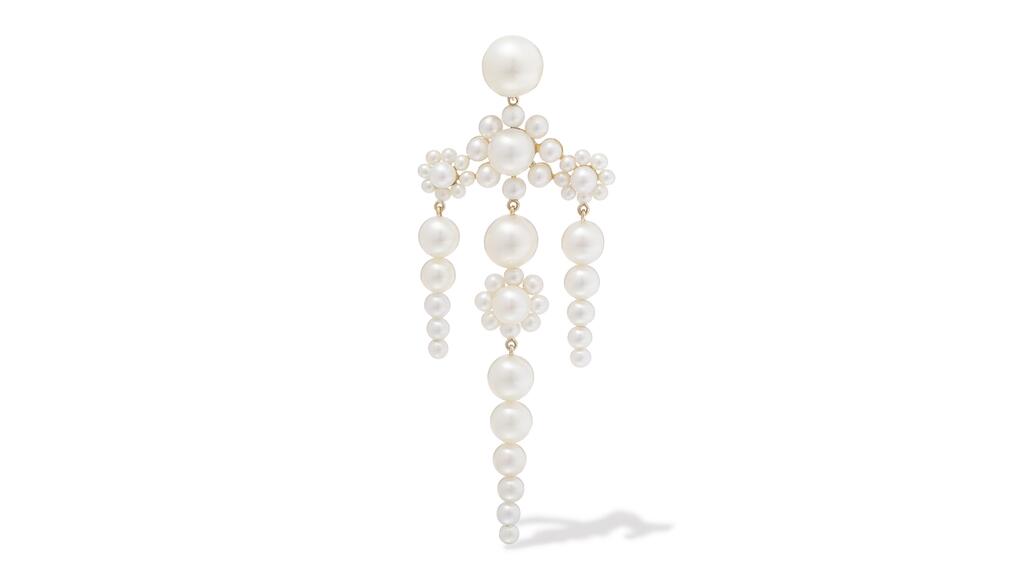 In 2013, Bille Brahe gave birth to her first child. Grappling with the balance of work and motherhood, she dedicated herself to designing a collection that was inspiring to work on and aligned with her stage in life. 
Pearls reminded her of the softness of a newborn child, birth with a pearl's transformation from a single grain of sand into an entirely new form. 
Similarly, Bille Brahe's newest pearl collection has familial inspiration. 
Inspired by Caroline's wedding outfit, the collection is perfect for a bride but low-key enough to be worn on any occasion. The designer describes the array as "festive, ceremonious, and unceremonious at the same time."


With roots in previous floral jewels, "Marguerite de Marriage" is natural and romantic, reminiscent of springtime florals. 
Net-a-Porter Head of Buying for Non-Apparel Billie Faricy-Hyett said: "Key focuses are the earrings, which are the easiest way to elevate wedding dressing and a personal highlight for me is the incorporation of flower motifs that give the pieces a whimsical and feminine feel, which we just love."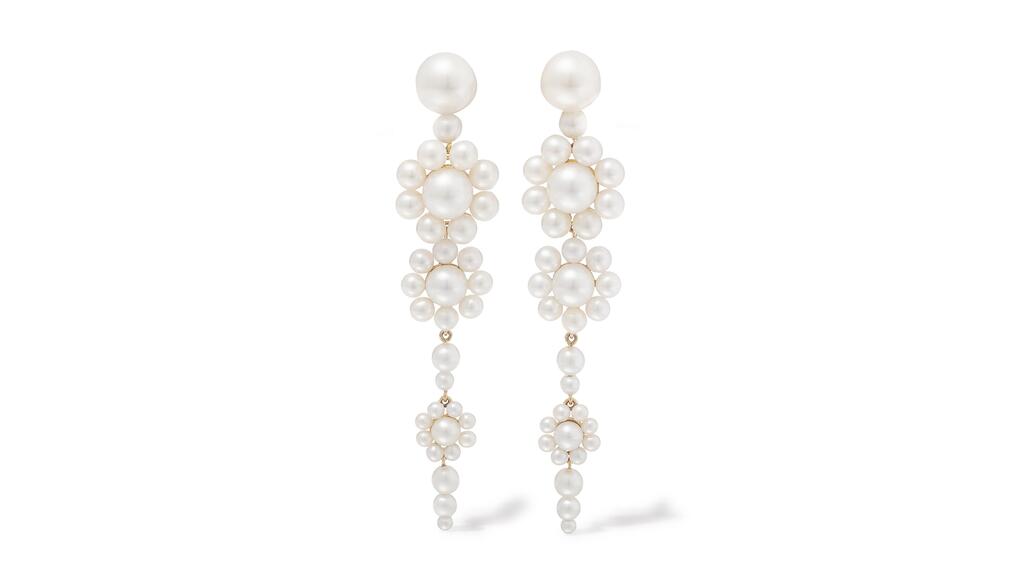 Just as with Bille Brahe's signature 14-karat gold and pearl earring, some earring styles are sold as singles, from a simple stud to an ornate chandelier style. 
Three pairs of earrings are sold in pairs, while two necklaces round out the assortment.


"As the 'Queen of the Pearl', Sophie Bille Brahe really stands out as the perfect choice for brides who are searching for a traditional look but with a modern twist," said Faricy-Hyett, adding that the collection "oozes femininity." 
Available now on
Net-a-Porter
, the collection begins at $440 and tops off at $6,000.
 Related stories will be right here …
More on Collections