Jemma Wynne Turns 15 With a Colorful Collection
The brand's 15-year anniversary collection is inspired by vintage jewelry styles and unique gems.
New York—Filled with bold gold, feminine details, and delicious gems, Jemma Wynne's 15th anniversary collection epitomizes the brand's design ethos. 

The New York City-based brand co-founded and designed by Jenny Klatt and Stephanie Wynne Lalin is marking a decade and a half in business with an appropriate 15-piece array of new jewels that incorporate lots of color thanks to specially selected tourmalines, sapphires, emeralds, and even a yellow diamond.

While the bright colors adorning two-stone rings and cuff bracelets feel au courant, the designers looked to vintage jewelry for the collection's inspiration, channeling the timelessness of 1940s pieces.

"A tribute to 15 years of Jemma Wynne, the anniversary pieces are inspired by my and Stephanie's joint love of vintage jewelry," said Klatt.


"The collection brings together a hand-engraved star motif often found in 1940s jewelry with modern silhouettes, resulting in jewelry that captures the modern yet timeless aesthetic that we've built over the years."
As with the rest of the line, Klatt and Wynne Lalin turned to New York City artisans trained in "old world" jewelry making techniques passed down through generations for the anniversary collection's engravings.
The engravings add texture and interest to bold, circular gold pendants set with a single, large gemstone, and wavy bangles and hoop earrings.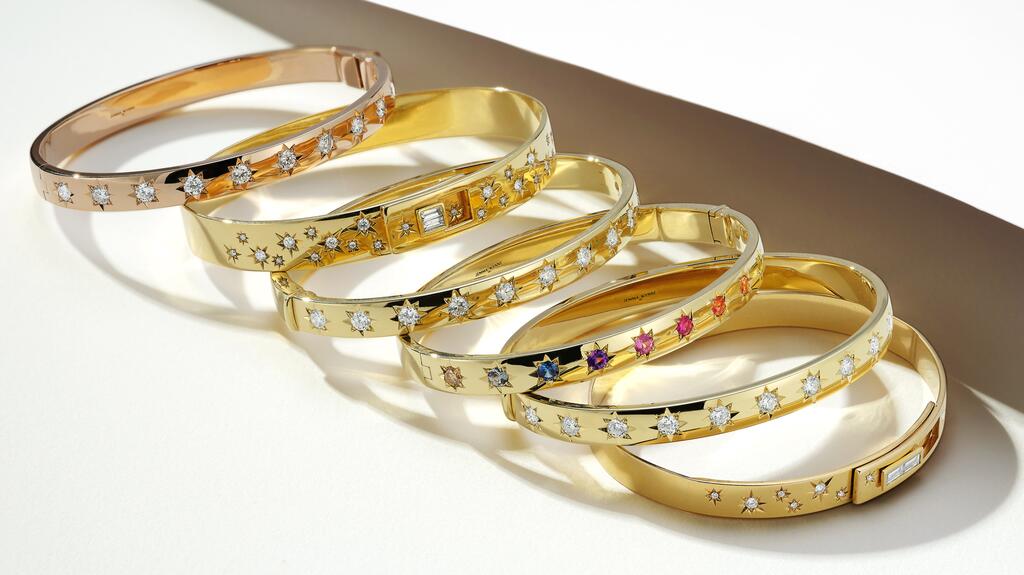 Cocktail rings feature gems selected for their unique colors and shapes, like a pear-shaped diamond wrap ring that transcends eras.
While the nature of many of these unique diamond and colored gemstone pieces makes them one-of-a-kind, expect to see popular styles, like new multi-stone bangles, stay in the collection as pieces have from Jemma Wynne's 10th anniversary array.
Retailing between $3,675 and $25,410, the new pieces are available on the
Jemma Wynne website
and at Hirshleifers in Manhasset, New York. 
 Related stories will be right here … 
More on Collections
Collections
Nov 27, 2023