Ginette NY Celebrates 20 Years With Charm Collection
It revives some of the brand's best-selling charms throughout the years.
New York—Ginette NY is launching a capsule collection coinciding with its 20th anniversary.
Hailing from Marseilles, France, designer Frederique Dessemond moved to New York City in 1999, mixing the influences of the south of France and the concrete jungle when she launched Ginette NY in 2002.
At the time, fine jewelry for daily wear wasn't as prevalent as it is today.
"In 2002, very few jewelry brands were offering gold and diamonds besides haute joaillerie (high jewelry)," she explained.
Ginette NY was, "a collection for every day. I wanted to create some elegant and modern pieces, vintage- inspired sometimes, emotionally connected to the person who is wearing them." 
 
Delicate, dainty designs were, and are, the brand's signature. 
Over the years, Dessemond incorporated her affinity for colored gemstones too, most notably in the brand's favored disc motif. 
"I started with gold and small diamonds and then I introduced powerful stones like onyx, malachite, and turquoise to give the opportunity to enjoy the power of the stones and their benefits."
The beginning of the wave of independent fine jewelry design, Dessemond remains inspired by her work, telling different stories with different collections.
"I am really working on what makes people happy each season with new designs, new colors and a specific mood."
The new "Twenty" capsule collection is an ode to Ginette NY's journey. It revives some of the company's best-selling charms throughout the years. 
The hero pieces are a sautoir and charm bracelet combining all 20 charms, like a star, snake, fox, beetle, and lips. 
"The beauty of the charms is you can pick one based on your moods, needs or feelings," Dessemond said. 
"I like them all because they all have a meaning. But maybe the crying Buddha is my favorite. He is actually crying so you don't have to, and his tear gives life when it touches the ground." 
 
The charms are also sold dangling from single hoop earrings, mixed and matched with colored gemstone discs pendants on necklaces, and on beaded gemstone bracelets.
The collection sells for $300 to $3,000 and is available in-store and
online
.
Stocked in retailers around the world, Ginette NY also currently has eight storefronts of its own in France and New York City. The brand plans to have 11 by the end of the year. 
This year, Ginette NY also launched a delicate line of bridal jewelry, ideal to wear on the big day.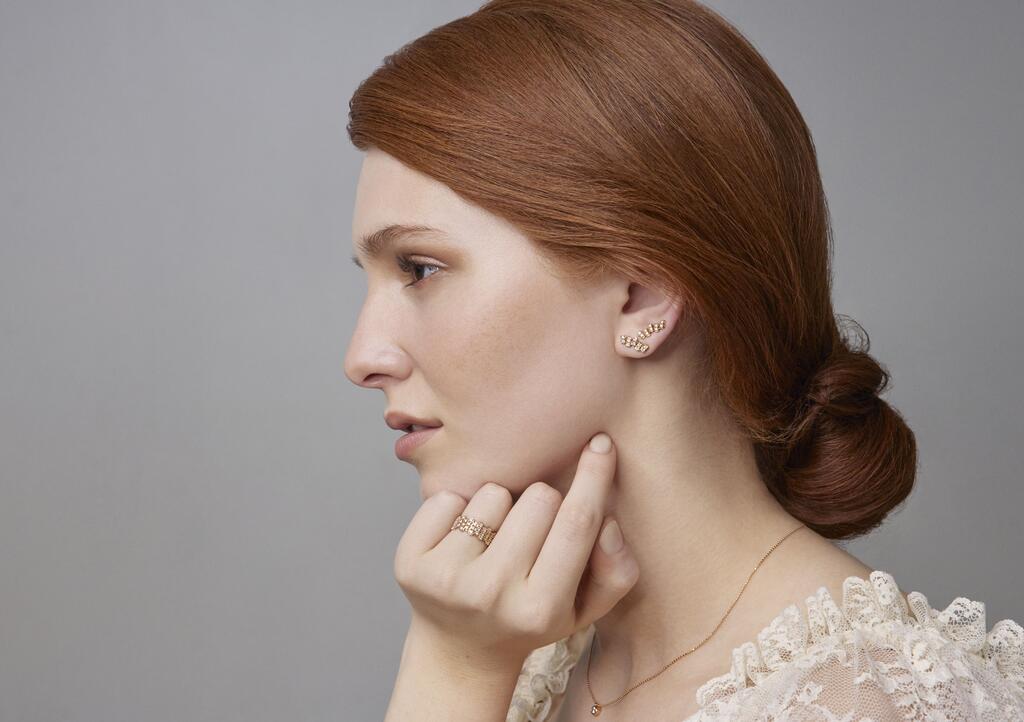 Related stories will be right here … 
More on Collections