David Webb to Hold an Exhibition of Its Animal Jewelry
"A Walk in the Woods" will open at the brand's Madison Avenue flagship this fall.
New York—David Webb is holding its first exhibition.
"A Walk in the Woods: David Webb's Artful Animals" is a ticketed event taking place at the Madison Avenue flagship store in New York City from Sept. 19 to Oct. 2.
It dips into the house's archives, examining its animal jewelry that rose to prominence in midcentury America, becoming an essential aspect of its DNA.
Expect to see frogs, zebras, cats, snakes, horses, and monkeys, plus some new additions to the David Webb menagerie.
Both depicting owls, the "Hoot Brooch" is rendered in 18-karat gold and platinum with a heart-shaped amethyst and green and white enamel stripes. The "Midnight Owl Torsade Bracelet" is a reference to the brand's "Elizabeth Taylor Bracelet" which featured multi-gemstone strand beads and depictions of animal heads.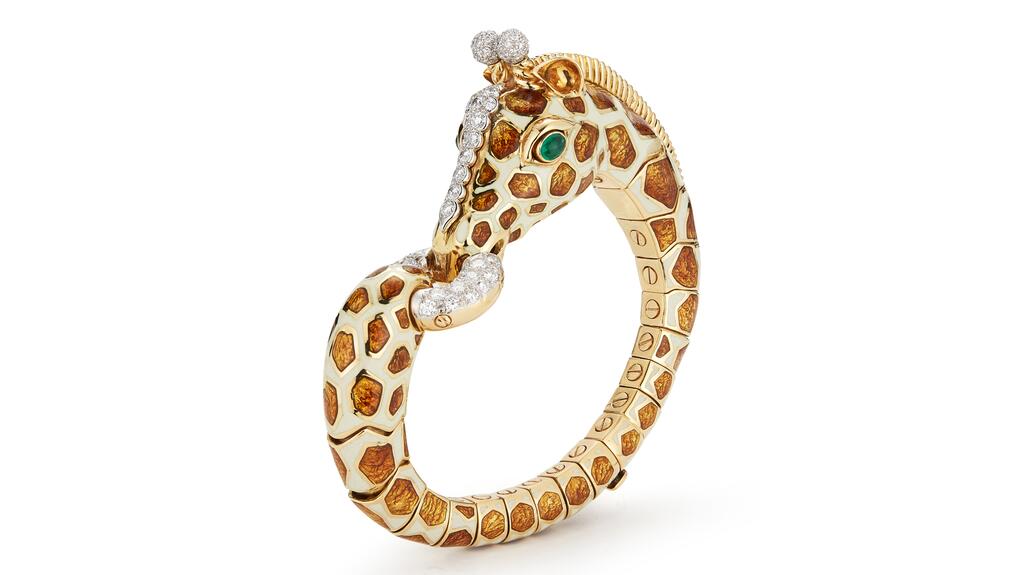 They will be available for purchase when the exhibition concludes.
It also features a multimedia element. David Webb received the Coty American Fashion Critics' Award in 1964 for his animal designs. Fashion photographer Milton Greene and illustrator Joe Eula collaborated on a film titled "A Walk in the Woods" for the occasion, featuring Webb's work.
Photographer and videographer Noah Kalina, best known for his book "Cabin Porn," has created his own version of a film featuring Webb's animals, set to music by cellist Patrick Belaga.
The original Greene and Eula film will also be showcased at the exhibition, as well as archival sketches.
More information on "A Walk in the Woods: David Webb's Artful Animals" is available
online
.
Admission to the event is free.
 Related stories will be right here … 
More on Events & Awards