WJA Foundation Announces Grant Winners
They include recipients of the WJA Carelle Grant, WJA Veteran's Grant, and chapter member grants.
New York—The Women's Jewelry Association Foundation has announced the recipients of its 2021 grants, totaling $30,000.
Dawn Grady
, designer of
Junebug Jewelry Designs
, is the recipient of the Carelle/WJA Member Grant.
The grant was created 10 years ago in honor of Brooke Tivol McGrath. Born into the Tivol jewelry family in Kansas City, Missouri, Tivol McGrath's career took her to New York City, though she didn't stray far from the family profession.
She worked as the director of strategic merchandising and product development at Carelle, her dream job, until her death at age 28. 
Carelle has upped the grant in Tivol McGrath's honor to $7,500 from its previous $5,000.
It has also shifted the focus to help a jewelry professional who has been in business for at least five years, with the grant meant to be used as an investment in technology, such as ecommerce, digital education, or machinery.
Recipient Grady is a mostly self-taught designer who uses ancient and modern metalsmithing techniques to create mixed metal pieces for Junebug Jewelry Designs.
Launched about a decade ago, Junebug features styles made of copper, Argentium silver, and gemstones. She sells online and at her storefront in Cincinnati, Ohio.
Rikiesha Metzger
, the creator behind
Rikiesha's Adornments
, is the recipient of the WJA Foundation's 2021 Veteran's Grant.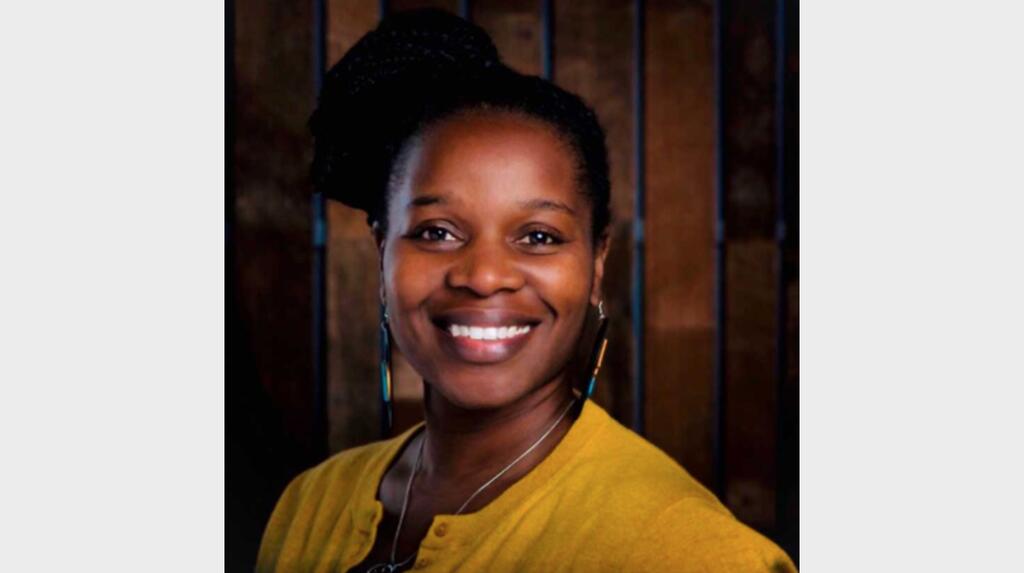 Awarded in partnership with Jewelers Mutual Insurance Group, the $5,000 grant supports a jewelry or watch professional who is a United States military veteran. 
Metzger is a Ph.D. student in visual arts at the Institute for Doctoral Studies. The artist, student, teacher, and sculptor has been making jewelry for about 15 years, including earrings and small figurine art objects. 
Metzger says wire is her favorite material to work with. Prior to pursuing her Ph.D., she earned an M.A. in community arts from Maryland Institute College of Art, a B.A. from Morgan State University in fine arts, and a B.S. from NC Agricultural and Technical State University in electronics technology.
 Related stories will be right here … 

WJA also awards annual grants to members of its nationwide chapters. 

Last year, it awarded six additional WJA Diversity, Equity, and Inclusion Member Grants for Black, Indigenous, and/or People of Color applicants and/or Lesbian, Gay, Bisexual, Transgender, Queer, Intersex, Asexual + applicants. 

In total, recipients by chapter are:
• Austin: Hima Yalamanchili
• Boston: Martha Seely
• Chicago: Nancy Hudson, Viviana Langhoff, Nora McCarthy
• Dallas: Gayla Moores
• DC/MD/VA: Catherine Rudacille
• Las Vegas: Michelle Walden Fink
• Los Angeles: Bevelyn Esparza, Lauren McCawley
• Miami: Tracey Arrington, Tiffany Joachim
• NY Metro: Brecken Branstrator, Olga Gonzalez, Jih Ha, Jodi Innerfield, Elyssa Jenkins Pérez, Delphine Leymarie
• No Chapter Nearby: Benicia Broeker, Heather Younger Morton
• Northern California: Kate Eickelberg, Olivia Shih, Alisa Thorp, Creek Van Houten
• Ohio/Kentucky: Katherine Cotterill, Andrea Koenig
• Philadelphia: Carly Kent
• San Diego: Jennifer DeMoro, Niki Grandics, Christine Lopez, Charlyn Olver
• Seattle: Megan Martin, Jolica Taguiped
• Twin Cities: Dawn Bruggeman, Liz Stingl-Griggs


More on Events & Awards