Piece of the Week: K Kane's Personalized Diamonds
The "Alphabet Diamond" collection levels up the initial jewelry trend.
Some jewelry trends come and go over the years, but personalized initials endure.
After all, what's better than sporting a signature jewel that's just for you?
K Kane gets it. The New York City-based brand is no stranger to initial jewelry.
Designer Katherine Kane was inspired to launch her line after crafting a monogram necklace for herself that garnered attention from friends and strangers.
Today, a collection of letter silhouettes called
"Chain Letter"
is a brand mainstay, but the latest collection takes the motif up a notch.
"Alphabet Diamonds" is exactly what it sounds like: diamonds cut into the shapes of letters.
Hung on a 14-karat yellow gold chain, each letter is set in platinum prongs to give the appearance of the diamond floating on the skin.
K Kane offers two sizes—letters ranging between 0.25 and 0.3 carats are $2,400 per character, while letters weighing approximately 0.5 carats are $3,800 per character.
The range just launched on the
K Kane website
. Pictured at top of article and below are a necklace featuring the designer's initials: K, K, N.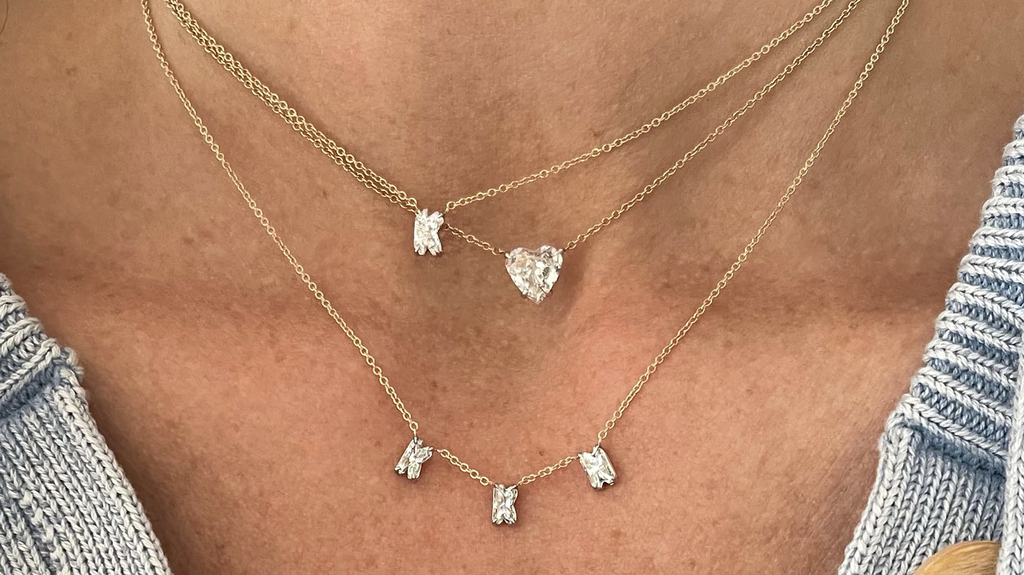 Related stories will be right here …
More on Collections