The Smart Lab: 5 Ways to Spot a Trustworthy Social Agency
Emmanuel Raheb, CEO of Smart Age Solutions, shares tried-and-true methods of finding the best agencies.
With so many agencies out there claiming to be social media experts, it can be difficult for businesses to find one in which they can put their trust. The frustration of paying an agency only to have it underdeliver on its promises is enough to make someone think it's not worth working with one at all.

However, neglecting this aspect of your marketing is not an option in 2019, and finding a good marketing agency frees up time for you and your team to work on other aspects of your business.

Here are five tried-and-true methods of finding the best, most trustworthy social media agencies.

A trustworthy agency…

1. Has some sort of certification or accreditation.

Agencies will often seek certification or accreditation from reputable companies like Google, Facebook and Hubspot.

Each of these companies will put agencies through a vetting process to make sure they have a proven track record of success with their clients. They will also have access to content that agencies can then use to help build killer marketing campaigns.

As easy as it may be for an agency to fool people into thinking they're experts, fooling marketing giants is another matter entirely.

2. Will work with you to understand your audience instead of applying a one-size-fits-all strategy.

From age and gender to location and income level, there are so many ways marketers can segment your audience. This makes it easy for it to build a marketing plan that will resonate with a specific group of customers.

With all these options, there is no reason why an agency should be applying a one-size-fits-all strategy to your campaigns. By asking the right questions, testing different audience segments and running A/B tests on ads, your agency can find what targeting works best and optimize to get you the best audience engagement rates.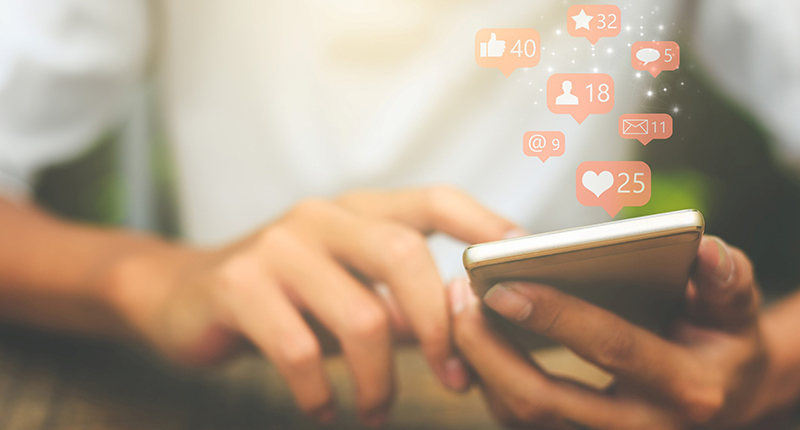 3. Provides success stories.

Just like many businesses wouldn't hire a new person without references, you wouldn't want to work with an agency with no proven track record of success.

Any trustworthy business will be able to provide you with examples of its past work that show audience or engagement growth.

For an unbiased look at how satisfied its clients are, search for Google reviews or seek recommendations from friends in your industry.

4. Will provide reports for your campaigns.

Your social agency should take care to make the process as transparent as possible.

This includes providing you with weekly or monthly reports that show
the results of your marketing campaigns and answering any questions you may have.
Reporting is key in getting actionable insights that will help improve your marketing. Even if a strategy is working very well, a good agency will always test and tweak based on the results they are seeing.
This is a process where you as a business owner and your agency both work side-by-side. Your feedback to the agency about the impact you are seeing on your business is just as valuable as the numbers you're seeing on the reports.
5. Will go the extra mile to give you ideas for improvement.
In the process of learning more about your audience and your business, your agency will naturally have ideas that can help strengthen your marketing. This can include giving clients ideas on how to answer their customers, what to do with negative comments, what kind of creative to use in posts and more.
These suggestions may be outside the parameters of what you requested them to do, but by going the extra mile to share ideas your agency is showing how passionate it is about helping your business thrive.
So many of your potential and current customers turn to social platforms like Facebook and Instagram to find jewelry inspiration. By using these tips above, you can find the best social media agencies that will take your marketing to the next level. After all, only the best trust the best.
Emmanuel Raheb is the CEO of Smart Age Solutions, a digital ad agency and coveted Premier Google Partner. With nearly 18 years' digital marketing and e-commerce experience, Raheb is passionate about helping and strategically growing national jewelry brands and local retailers alike. Contact him at eraheb@smartagesolutions.com.
More on Technology