Piece of the Week: Lindsey Scoggins' Transformable Earrings
The brand-new style can be worn three ways.
Florals for fall? Groundbreaking, indeed, and we don't mind if we do.
Lindsey Scoggins could convince any skeptic that floral motifs in jewelry should be worn year-round.
Fresh off the bench, the New York City-based designer's latest feat is this "Piece of the Week" pair of truly versatile earrings.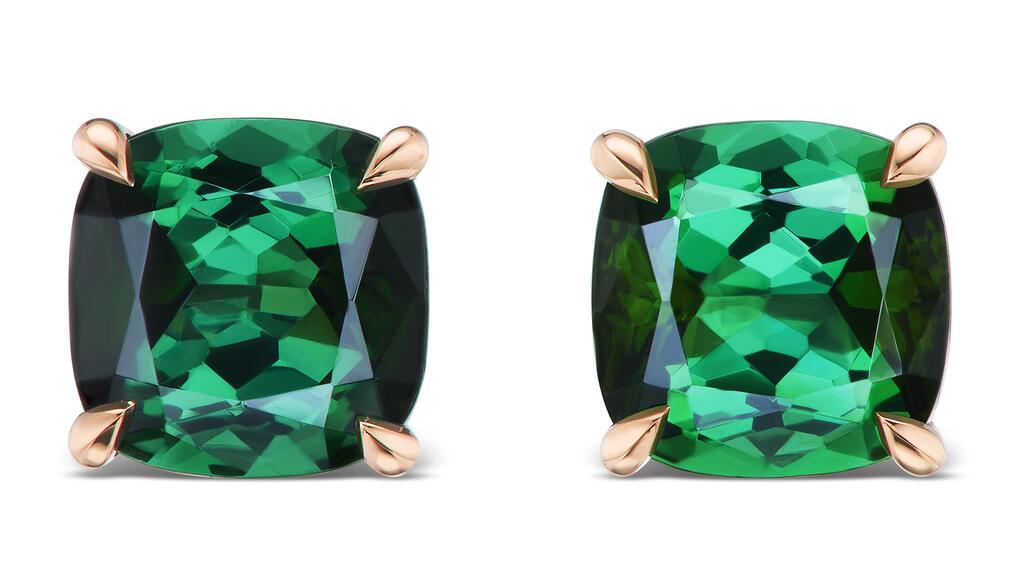 They can be worn three ways: as a classic stud that goes with anything (above), as a stud with floral backing that injects more personality into the design (below), and as a stud with flower and "stem" ear jacket for their most dramatic iteration (top of story).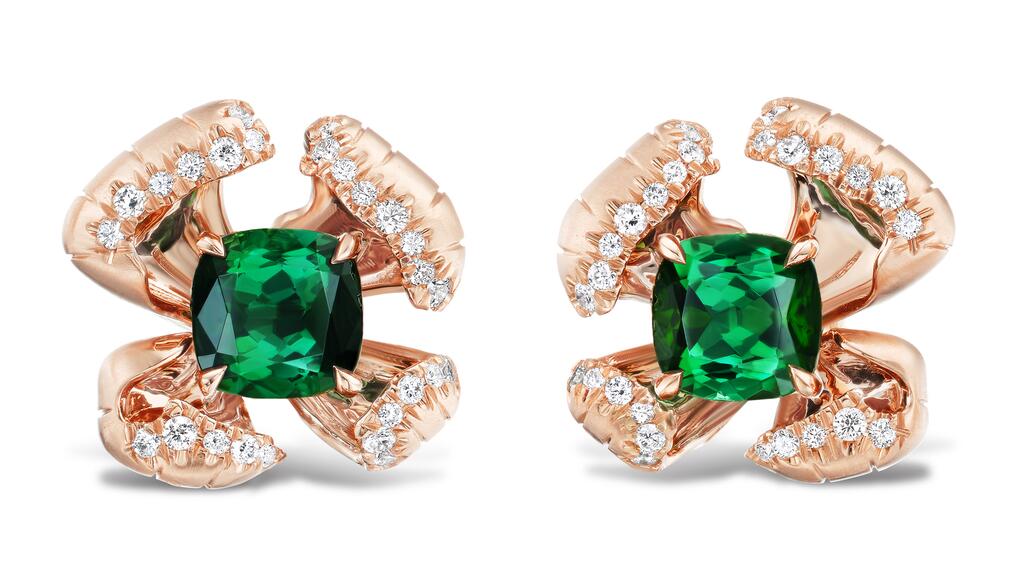 The green tourmaline studs, which weigh 2 carats each, could be one's daily go-to pair of earrings to wear with jeans and a blazer this fall.
Combined with the flower, the earring becomes a statement piece to wear to dinner.
Donning all three pieces together, Scoggins' latest creation gets one gala ready.
Crafted in the designer's favored 18-karat rose gold and accented with pavé diamonds, the earrings are priced at $16,000. Inquiries may be directed to
LindseyScoggins.com
. 
 Related stories will be right here …
More on Trends
Trends
Sep 06, 2023